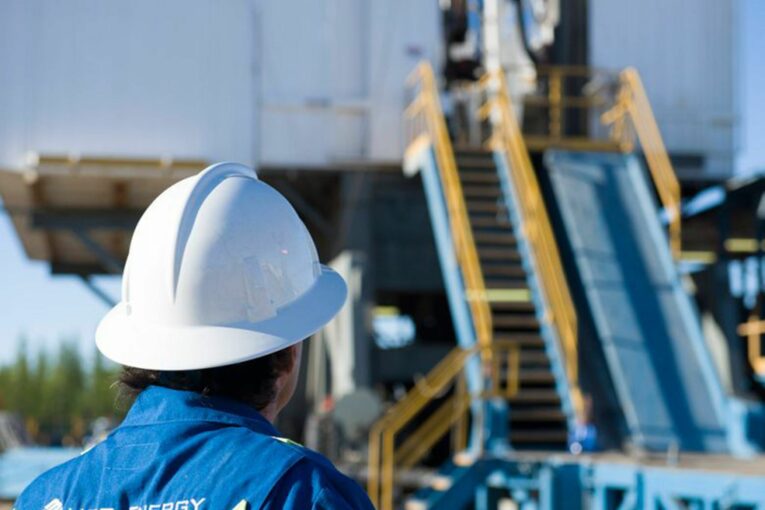 MEG Energy Corp. CEO Derek Evans says significant spending on carbon capture in the oilsands is still three or more years away and will require the Alberta government to top up Ottawa's existing tax credit to cover 75 per cent of the cost.
Midway through what's shaping up to be a record first quarter, Canadian oil and gas companies are facing tough questions about when capital spending budgets will begin to reflect the industry's stated commitment to decarbonization through large-scale carbon capture, utilization and storage (CCUS) technology.
There have been signals that the Trudeau's government's newly unveiled CCUS investment tax credit — allowing companies to claim up to 50 per cent of the cost associated with carbon capture technology — wouldn't be sufficient to unleash a flood of new carbon capture projects. Now, comments from the heads of some of the country's largest oil and gas companies appear to confirm the sector is waiting for Alberta's government to up the ante on public support for the multibillion-dollar projects.
"We have talked publicly about the need for 75 per cent support at the capital level, so obviously we'd love to see the province finding a way to bridge that gap," Evans said on a conference call with analysts on May 3.
"I don't think you're going to see significant spending much before 2025, 2026. And when you do see that capital spending, we're hoping that it is going to have the 75 per cent sort of investment tax credit… so our contribution would be in that 25 per cent of the capital."
In comments that provoked the ire of some political watchers and environmental activists, Cenovus CEO Alex Pourbaix said on April 27 that "more help" would be needed before the sector could proceed with large-scale CCUS projects.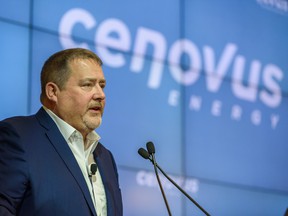 "These are multibillion-dollar projects and we have to have certainty that they are investable and that we can manage those investments over the entire commodity price cycle," Pourbaix said.
"We're also going to need some support from government. We're really talking about a massive change in how energy is produced and delivered as we decarbonize the upstream."
Pourbaix made the comments during a conference call where he discussed Cenvous' sevenfold increase in quarterly profit for the three months ended March 31. Cenvous also announced it would be tripling its dividend.
MEG Energy similarly posted record earnings this week, up 68 per cent in the first quarter, driven by higher energy prices.
Oil and gas producers were enjoying windfall profits even before Russia's invasion of Ukraine in February drove prices even higher. Companies have largely been using the flood of cash to reward investors and pay down debt, even as Western governments, including Canada, have been urging the sector to increase spending and production in a bid to displace Russian oil and gas.
Energy companies have been reluctant to increase capital spending after weathering a protracted downturn and a turbulent period punctuated by the COVID-19 pandemic which sent energy prices briefly into negative territory.
But the request from oilsands producers for more government support for carbon capture has frustrated critics who say the public shouldn't be on the hook for decarbonization costs when the sector is swimming in profits.
Evans said that he hoped to hear soon from the Alberta government on potential financial support for CCUS. He said the Oil Sands Pathway Alliance, a group of six major oilsands companies, including MEG and Cenvous, applied to the province last month for pore space for their major carbon sequestration project.
A spokesperson for the Alberta government said the province is waiting for more detail on the design of the federal investment tax credit which is expected to come in Ottawa's fall economic update.
The Pathway Alliance has argued the government must subsidize expensive carbon capture projects by 75 per cent in order for the sector to remain competitive with other oil and gas jurisdictions like Norway where governments have significantly offset the capital costs of carbon capture.
"We are extraordinarily pleased that the federal government stepped up with their 50 per cent tax credit, that's a huge start to getting us over the line," Evans said.
"We are very interested and waiting with bated breath when the province is going to step up."
• Email: [email protected] | Twitter: mpotkins
You can read more of the news on source