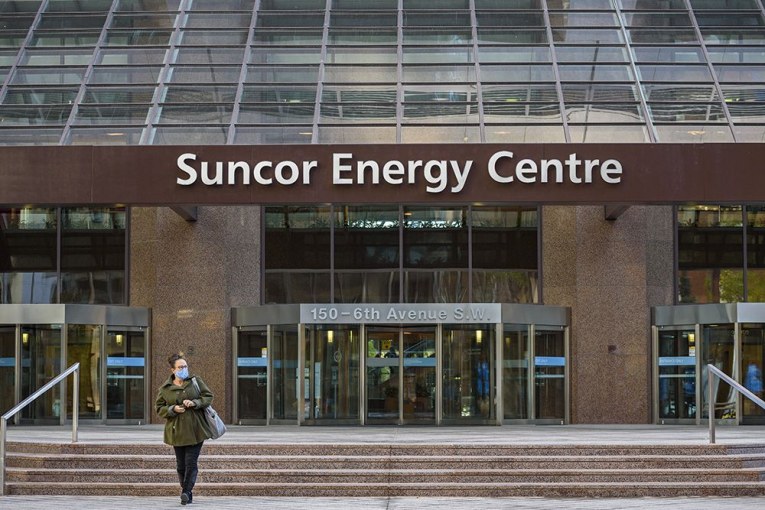 Major layoffs have been rippling through the global oil and gas business for weeks, with big cuts announced at big companies like BP, Chevron Corp., Marathon Petroleum Corp. and Royal Dutch Shell.
The trend has now landed in Alberta.
Pipeline giant TC Energy eliminated an unspecified number of jobs in its Canadian gas operations this week, followed by Friday's grim news Suncor Energy will cut up to 15 per cent of its workforce — almost 2,000 positions across the country — within the next 18 months.
"It just continues to go on in the sector," said analyst Phil Skolnick at Eight Capital in New York.
"They are not going to be the only ones that we see doing that … as long as oil prices continue to be where they are, and stock prices continue to be doing what they are doing."
With benchmark U.S. oil prices sinking to US$37.05 a barrel on Friday and the S&P/TSX Capped Energy Index dropping 56 per cent this year, it's not a shock that job losses are now occurring in the Canadian oilpatch.
Perhaps the only surprise is that it took this long to arrive at some companies.
"You are going to see more of this coming in the fall," said oilpatch veteran Brian Schmidt, CEO of Tamarack Valley Energy.
"My experience is when one company does it, you know that every company is looking at it. They all have the same price signals," added Richard Masson, an executive fellow at the University of Calgary's School of Public Policy and former CEO of the Alberta Petroleum Marketing Commission.
To be clear, it's not like the industry has avoided painful cuts this year.
Job losses struck the oilfield services sector first as oil markets collapsed in April amid a global price war between OPEC and Russia, and as the COVID-19 pandemic undercut energy demand.
Drilling companies saw activity plunge this spring while Canadian oil and natural gas producers carved more than $8 billion out of their capital spending plans.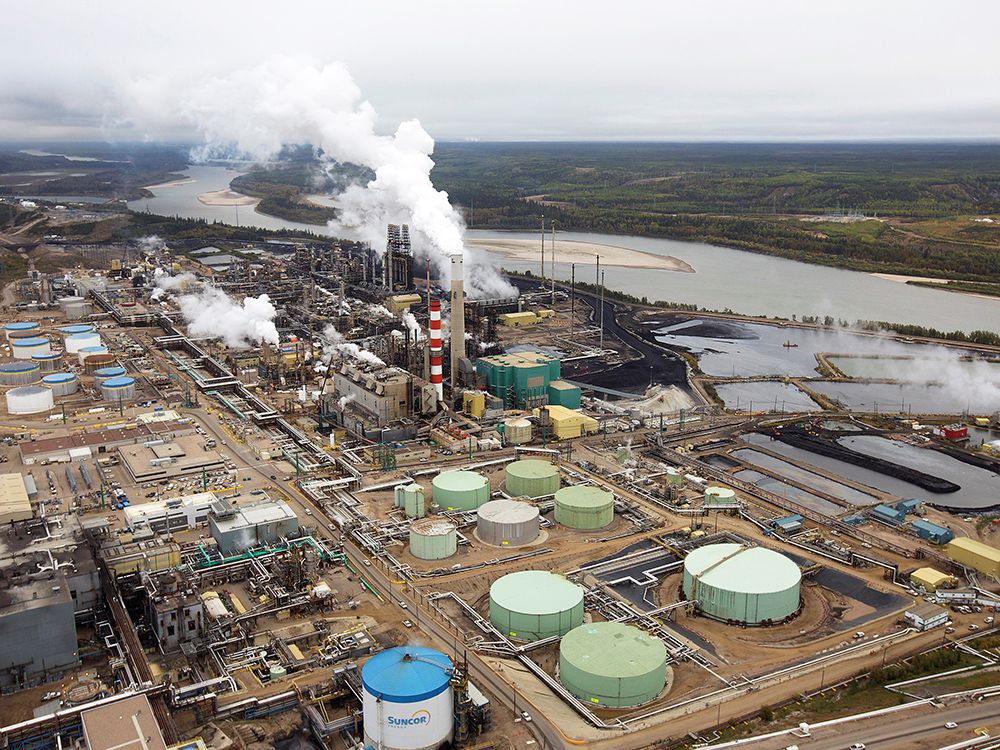 Suncor Energy, which had chopped more than 1,000 jobs in 2015 during an earlier price downturn, entered this year expecting to spend between $5.4 billion and $6 billion; it now anticipates spending around $3.8 billion. It also cut its quarterly dividend in May.
Spending cuts inevitably lead to fewer jobs.
In Canada, 23,600 positions disappeared in the energy industry in the April-to-June period as prices for oil and refined petroleum products plunged with fewer people commuting to work or flying.
Each of these unemployment numbers reflects a person without a paycheque. That painful toll can't be overlooked.
And with ongoing concerns about low prices, capital constraints, peak demand and the federal commitment to net-zero emissions by 2050, the pressure is intensifying.
"We need to send a message to the whole country that this really is a national economic crisis," Premier Jason Kenney said Friday.
"I don't think any of us should be surprised if there are additional layoffs from other companies that are hemorrhaging cash right now."
But what can be done about it?
Kenney called on the federal government to ease off some actions, such as not pressing ahead with the national clean fuel standard.
Last month, Suncor CEO Mark Little was part of a group of seven energy sector leaders who sent a letter to the prime minister.
It detailed their concerns with the "deeply flawed" direction of the incoming regulations for the new standard, which is designed to lower the carbon intensity of all fossil fuels.
Delaying or altering these rules might help in the future, but it won't change the underlying problem confronting the sector right now — the steep decline in oil prices and the unprecedented destruction of energy demand triggered by the pandemic.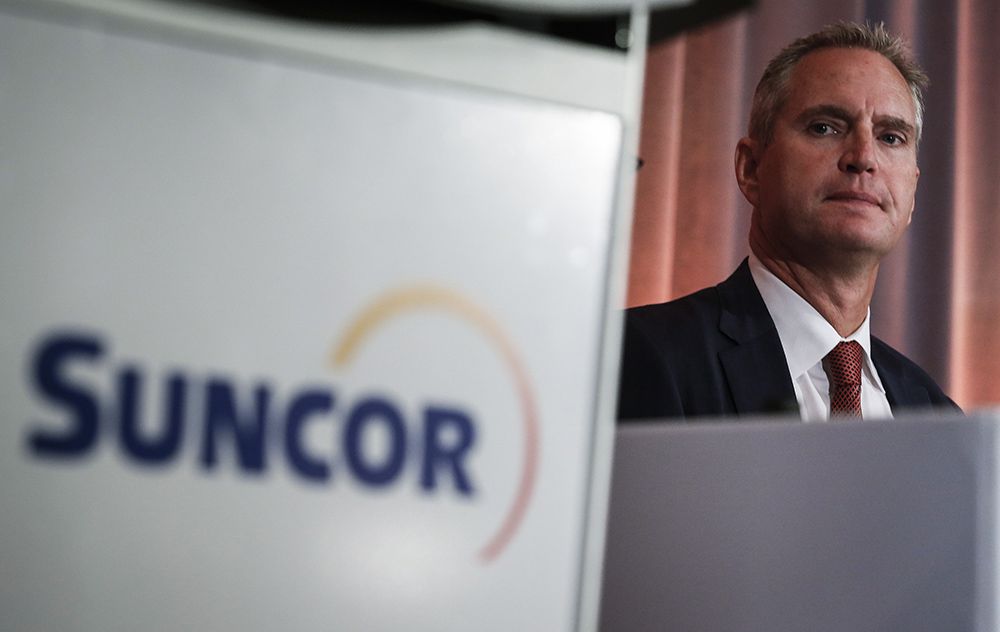 Many producers have been holding on for months, hoping conditions would improve.
A rebound in oil demand this summer spurred expectations the situation was getting better. Many analysts now fear the initial recovery has stalled. Concerns about a second wave of COVID-19 loom over the economy, adding greater uncertainty to the mix.
"Everybody was holding off on any layoffs because they really didn't know the outcome of COVID and how that would affect demand. That picture became a little more clear through July and August," said Schmidt.
"Most oil companies are resigned to the fact that demand is going to hurt for at least until mid-next year."
Suncor, which posted a first-quarter loss of $3.5 billion, followed by a $614-million loss in the April-to-June period, has seen its share price tumble 63 per cent this year.
Compared to the negative crude prices seen briefly in April, oil markets have stabilized since the spring. There's also been a recent improvement in Canadian natural gas prices.
Yet Suncor's share price has fallen since June.
The other piece of the puzzle is companies are moving to take some control and cut costs to weather an uncertain future.
With cash flow levels plunging precipitously, producers need to become more efficient. Many can't raise outside capital. Lowering costs is one of the few options at their disposal.
Finally, while supermajors like BP and Shell indicate they're planning to shift away from fossil fuels in the future, Suncor hasn't signalled any such steps.
However, the integrated producer has been embarking on a technical transformation, turning to big data, robotics, artificial intelligence and remote sensing technology to lower costs in the oilsands, part of a process Little has called the shift to Suncor 4.0.
That push has now accelerated, and it means fewer people in the company.
"I don't think the Suncor layoffs are a lack of confidence in oil or in Canada, per se. It's about becoming more efficient so they can be more competitive through the cycle," said Masson.
"This is just a short-term crisis, a huge demand shock and companies have to respond."
On Friday, Suncor did just that, joining a steady parade of large oil and gas companies looking to respond by shrinking their workforce.
Chris Varcoe is a Calgary Herald columnist.
You can read more of the news on source