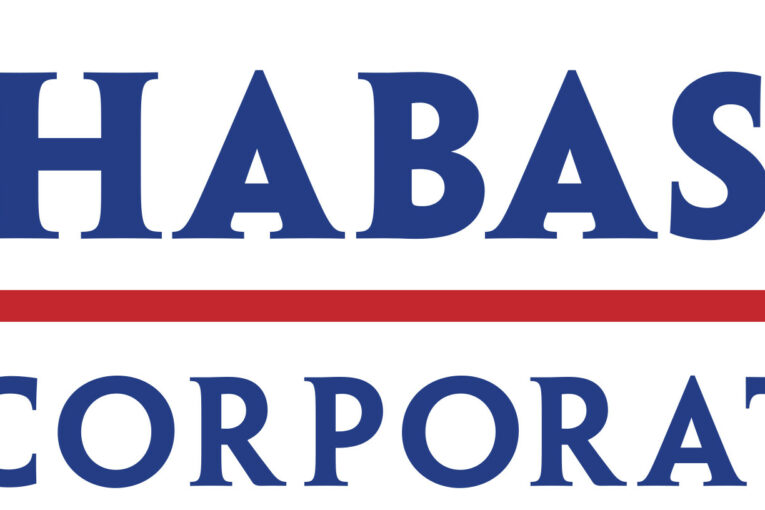 CALGARY, Alberta – Athabasca Oil Corporation (TSX: ATH) ("Athabasca" or "the Company") announces its 2022 budget that is focused on sustaining base production and maximizing free cash flow generation. The Company remains committed to its capital allocation priorities with near-term free cash flow directed to further significant term debt repayment. Reduced cash flow volatility, consistent operational execution and a best-in-class balance sheet is expected to unlock significant shareholder value.
2022 Budget and Guidance
Low Sustaining Capital. Athabasca is planning expenditures of ~$128 million (~$115 million Thermal Oil & ~$13 million Light Oil) with activity primarily focused on sustaining projects at Leismer, completions operations in the Duvernay and routine maintenance across the portfolio.
Resilient Production. The portfolio of long reserve life assets have a low corporate decline rate and require minimal sustaining capital. Annual 2022 production guidance of 33,000 – 34,000 boe/d (~92% liquids) is consistent with 2021 production and includes downtime associated with a planned two week turnaround at Leismer in Q2.
Thermal Oil Activity. At Leismer, production from the new Pad L8 (5 well pairs) is expected in early 2022 with production ramping up to >5,000 bbl/d in mid-2022. Two infill wells at Pad L6 and five additional well pairs at Pad L8 will commence drilling mid-2022. These wells will support production through 2023 and have Profit to Investment Ratios (NPV/Investment) of greater than 7x at current commodity prices. Leismer production is expected to exit 2022 at close to 21,000 bbl/d.
Light Oil Activity. At Kaybob, three completions on previously drilled Duvernay wells in the Two Creeks area are planned for early 2022. The wells are expected to be placed on-stream before spring break-up. Wells in this area have demonstrated compelling results with the last 12 wells averaging IP180's of ~725 boe/d (85% liquids) and IP365's of ~550 boe/d (83% liquids). The Light Oil division continues to demonstrate top decile industry netbacks and will contribute significant cash flow to the Company. Future development opportunities are substantial, with ~150 well locations in Placid Montney and ~700 well locations in Kaybob Duvernay. The Company has minimal near-term land expiries.
Balance Sheet and Risk Management
Managing for Strong Free Cash Flow. In 2022, the Company anticipates generating ~$300 million of Adjusted EBITDA (~$250 million of Adjusted Funds Flow) and ~$125 million of Free Cash Flow (US$70 WTI & US$13.50 Western Canadian Select "WCS" Heavy Differentials). Athabasca forecasts >$600 million in Free Cash Flow during the 3 year timeframe of 2022-24 (US$70 WTI & US$12.50 WCS differentials flat pricing). The Company has ~$3.2 billion in tax pools, including ~$2.4 billion of immediately deductible non-capital loses and exploration pools.
Clear Debt Reduction Targets. The Company will direct at least 75% of future free cash flow to reducing its term debt. Athabasca is targeting total outstanding term debt of US$175 million (50% reduction), expected to be reached in 2023. The first debt repayment will commence in May 2022 (for the period Q4 2021 – Q1 2022). The Company expects to be in a net cash position in 2023 and has no term debt maturities until Q4 2026.
Ample Liquidity Bolstered by an Increased LC Facility. The Company is completing the annual renewal of its unsecured letter of credit facility with ATB Capital Markets and has confirmed an increase of $10 million to $50 million. The facility renewal is expected be completed in early December and is supported by a performance security guarantee from Export Development Canada. Year-end 2021 corporate Liquidity is estimated at ~$290 million, including ~$210 million of cash.
Risk Management. The Company's hedge program is designed to protect its entire capital program down to US$50 WTI while retaining significant exposure to higher commodity prices. The Company's current 2022 hedges equate to ~50% of sales volumes and include 13,500 bbl/d of fixed WCS swaps at ~US$54 (~US$67.50 WTI assuming a US$13.50 WCS differential) and ~9,750 bbl/d of WTI collars with an average floor of US$50 WTI and an average ceiling of US$96 WTI.
Commitment to ESG. Athabasca is committed to ESG initiatives by employing technology through its capital program to lower overall emissions. This includes drilling longer lateral wells, installing flow control devices upon completion and the application of non-condensable gas injection to lower SOR's. The Company also plans to progress its partnership with Entropy Inc. to explore the application of Carbon Capture and Sequestration at Leismer.
About Athabasca Oil Corporation
Athabasca Oil Corporation is a Canadian energy company with a focused strategy on the development of thermal and light oil assets. Situated in Alberta's Western Canadian Sedimentary Basin, the Company has amassed a significant land base of extensive, high quality resources. Athabasca's common shares trade on the TSX under the symbol "ATH". For more information, visit www.atha.com.
For more information, please contact:
| | | | |
| --- | --- | --- | --- |
| Matthew Taylor | | | Robert Broen |
| Chief Financial Officer | | | President and CEO |
| 1-403-817-9104 | | | 1-403-817-9190 |
| | | | |
You can read more of the news on source