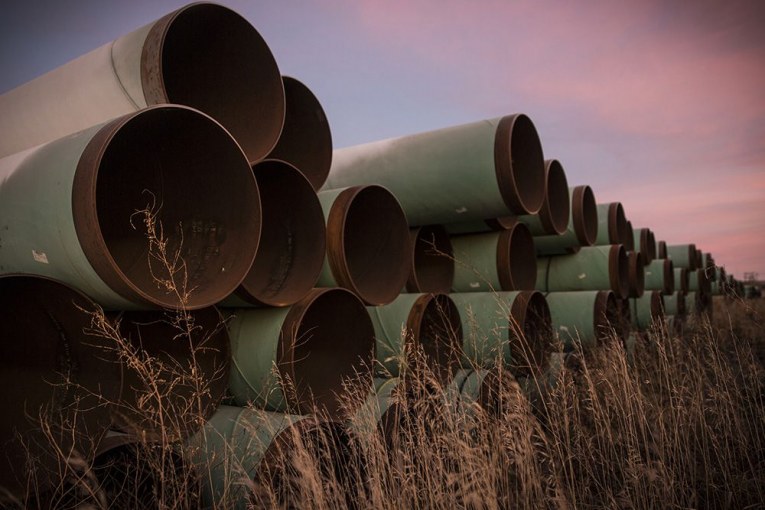 As Canada mounts an 11th-hour defence of the embattled Keystone XL pipeline, it faces an uphill battle — and legal experts caution Alberta faces long odds to recover its investment if the project is sidelined by the next U.S. president, Joe Biden.
Prime Minister Justin Trudeau spoke for a half-hour Tuesday afternoon with Premier Jason Kenney as both the
federal and provincial governments continue to reach out
to the incoming United States administration to promote the cross-border oil pipeline.
Biden is widely expected to revoke the necessary presidential permits for the under-construction energy development as early as Wednesday, his first day in office, over climate concerns surrounding the oilsands.
Speaking Tuesday to reporters, Trudeau said he's spoken this week with Canada's ambassador to the U.S., Kirsten Hillman, about the issue, and Ottawa is making sure Canada's views are heard at the highest levels.
"Our officials in Washington have continued to make the case for Keystone XL. We understand, of course, that it's a commitment that the (incoming) administration made many months ago — or the candidate Joe Biden made — to cancel this pipeline," said Trudeau.
James Rajotte, Alberta's senior representative to the United States, has also been busy on the matter in Washington "exhausting all options," according to the province.
However, the hard reality is the decision appears to have been made, although lobbying continues.
Experts on both sides of the border point out the long-delayed pipeline faces mighty political obstacles, including a promise by Biden last May to revoke permits that Donald Trump had previously issued for TC Energy's pipeline.
Politics has long surrounded this project. Diplomatic discussions between the two countries over Keystone XL also have a long and prickly history.
In 2011, then-prime minister Stephen Harper called Keystone XL a "no-brainer" for U.S. approval. Yet, then-president Barack Obama rejected it four years later.
Colin Robertson, a former Canadian diplomat to the United States, said Keystone XL has attained "mythical" status among opponents who want to defeat the project and stymie oilsands growth.
While Canada continues to push for Keystone XL, other bilateral issues are at play that Trudeau needs to make progress on with the new administration, including working together on the global pandemic.
"I just don't see a silver bullet" for Keystone XL, said Robertson, who is vice-president of the Canadian Global Affairs Institute.
"It is never over until it's over but it may be, in the short term, a rebuff if the permit is rescinded."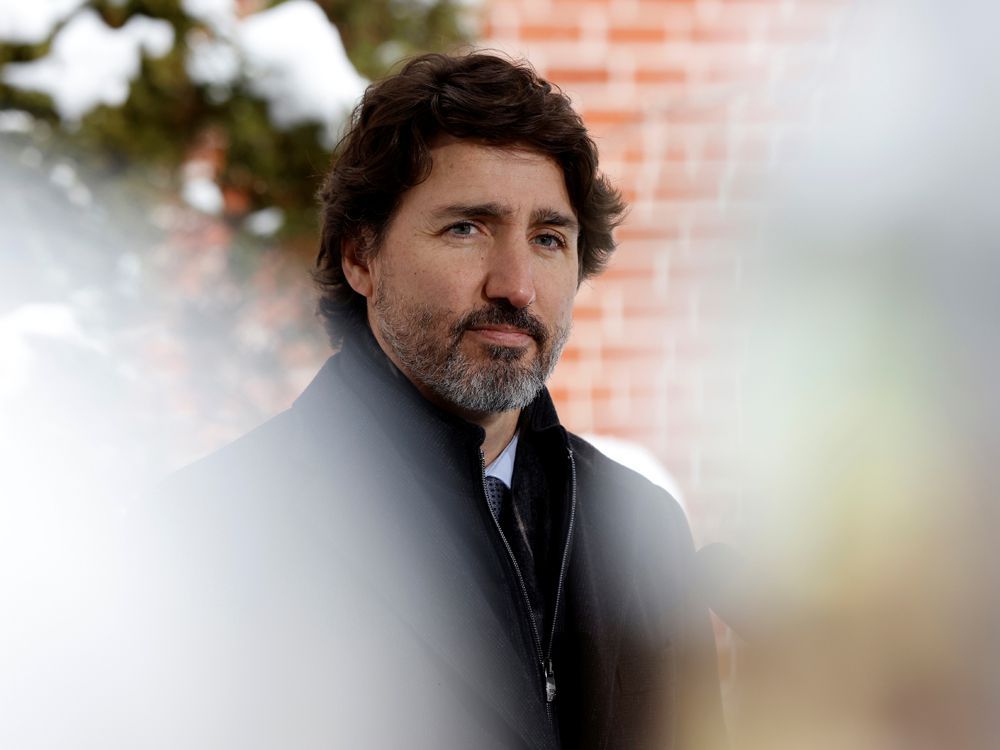 Both the federal and provincial governments have been trying to promote the project's ability to create jobs and strengthen North American energy security. They also emphasize the progress being made by oilsands producers to lower their emissions per barrel.
During Kenney's conversation with the prime minister on Tuesday, he urged the federal government to convey to the U.S. that "rescinding the Keystone XL border crossing permit would damage the Canada-U.S. bilateral relationship," according to a statement from the premier's office.
For Alberta's oilpatch, the issue has also attracted an intense focus, reflecting the decade-long odyssey to improve market access and ship more Canadian heavy crude by pipeline to the U.S. Gulf Coast refining hub.
The project would generate billions of dollars in royalties and taxes for the provincial government.
That's part of the reason the Kenney government agreed last spring to take on the political risk and make a $1.5-billion equity investment in Keystone XL, as well as extend $6 billion in loan guarantees that began this year.
About $1 billion of taxpayer money would be exposed if the project is blocked, Kenney told reporters Monday. He reiterated Alberta would have "very
strong arguments for legal recourse
for damages incurred" if the existing permit is vetoed retroactively.
However, legal experts aren't quite so certain. In short, it doesn't look promising.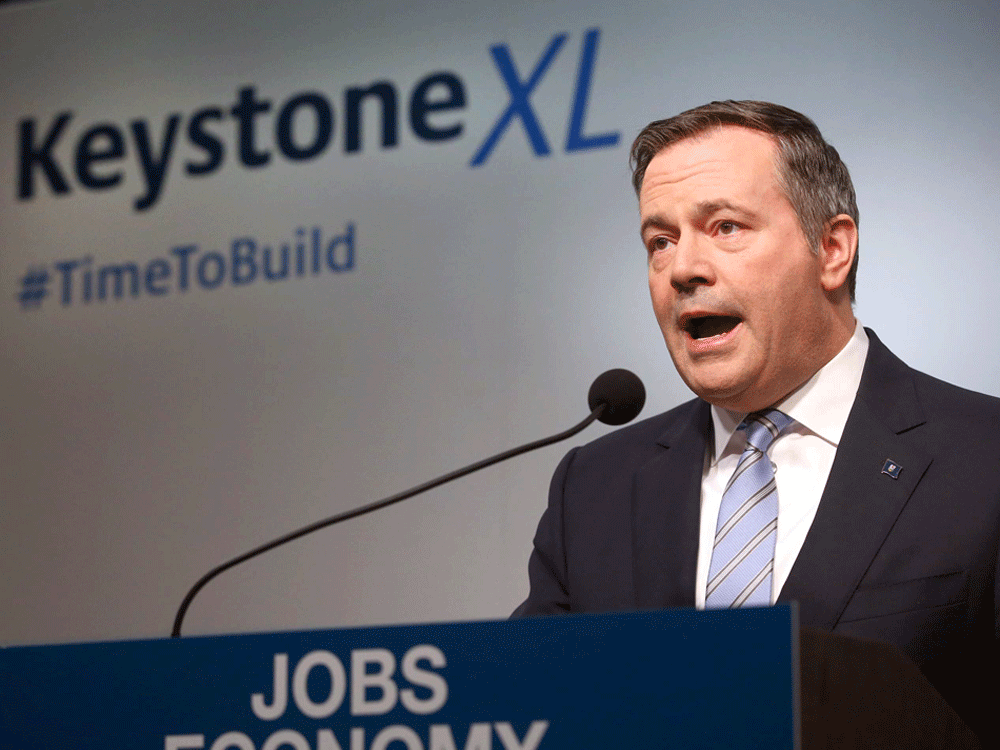 TC Energy could file a lawsuit in the United States federal court or make a claim under the old NAFTA agreement. The Calgary-based pipeline giant made such a claim after the 2015 rejection by Obama, seeking US$15 billion in damages. (The case was dropped after Trump backed the development upon his election.)
The United States has never lost such a case and paid out damages, noted James Coleman, an expert in pipeline law and a professor at Southern Methodist University in Dallas.
Winning such a battle wouldn't get the pipeline built, either.
"Suing your way to successful construction against a hostile government, no one would suggest that's anything but a long shot, even if your arguments are good," he said.
Alberta could try to recover some of its investment in a separate lawsuit, but it would also face challenges.
"It is long odds, to put it mildly," said trade lawyer Mark Warner with MAAW Law in Toronto.
"Whether it's through the U.S. courts or through NAFTA, it would be very long and very contentious and hard to win, but not impossible."
The 2019 presidential permit for Keystone XL signed by Trump plainly states it can be terminated, revoked or amended at any time at the sole discretion of the U.S. president.
These factors don't add up to an ironclad case to recover taxpayer money, although Alberta needs to consider all of its alternatives.
"I would say the chances are not good. But given how much public money was put into this, I think there's a responsibility to seek any compensation you can get, in any way you can," said University of Calgary law professor Kristen van de Biezenbos.
There will be plenty of time to focus on recouping Alberta's lost investment if the project is derailed this week.
At this point, Keystone XL still remains a live issue for the federal and provincial governments — at least for now.
Chris Varcoe is a Calgary Herald columnist.
You can read more of the news on source