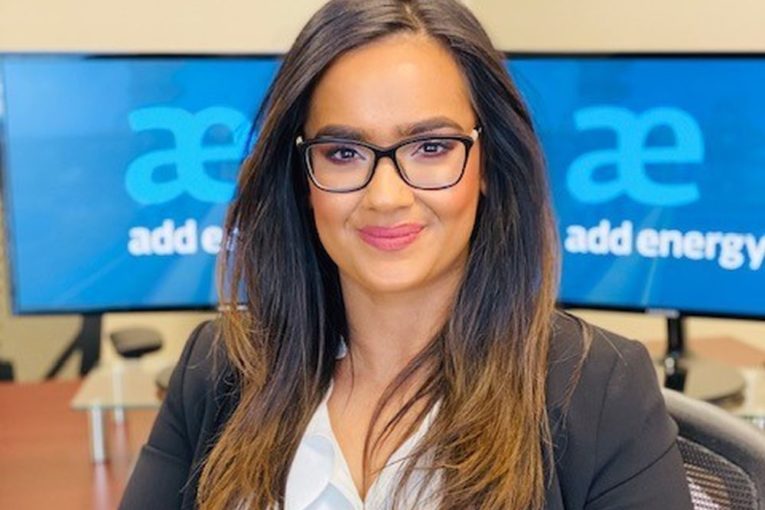 An international company has opened an office in Calgary to serve the oil and gas industry, and has brought an Albertan back home to manage it.
Afia McClenaghan was born in St. Albert and, after graduating in psychology at the University of Alberta, decided to do some travelling before furthering her studies to achieve a law degree.
She only got as far as the U.K., where she decided to continue her education at the University of Reading in Berkshire. After one year, she opted to specialize in oil and gas law and transferred to the university in Aberdeen, Scotland, where the petroleum industry is a major economic driver.
McClenaghan earned a master's degree in oil and gas law and found employment with Bibby Offshore but, due to the downturn, two years later she was out of a job.
She weathered a few tough months but in 2016 the resilient Albertan secured a position as a contract administrator with Add Energy, a Norwegian company that had opened a new office in Aberdeen. But it didn't take long for her talents to be recognized and she was quickly promoted to commercial manager.
Add Energy was awarded a large, multimillion-dollar Global Maintenance Build Centralization project with BP, for which it has developed and optimized all of BP's maintenance strategies, covering two million equipment tags across all of the company's upstream assets. And a global master service agreement with Shell had been renewed for another two years.
Now the company's biggest division — with a staff in Aberdeen that grew from 10 to 178 — it set its sights on gaining new contracts with the Alberta industry.
McClenaghan and others from the Aberdeen office made several development trips to Calgary talking to key prospective companies for more than a year and, having secured a large contract, needed people on the ground here.
After discussions and lots of help from the Canadian High Commission office in London, which included introductions to British Consul General Caroline Saunders and Usman Ghani of the Scottish Development International in Calgary, McClenaghan and her husband — who was able to get a transfer here with Lloyd's Register — along with their two dogs arrived in Calgary to stay last November.
Within two weeks of landing she had signed a lease in the Suncor Energy Centre, conveniently located on the floor above the U.K. offices where she continues to receive introductions to Calgary's business community.
Add Energy currently has four of its Aberdeen staff working here for seven moths on a project housed within the client's offices. It has hired a local project manager and McClenaghan says she expects to add another five to 10 staff this year, depending on the expected signing of new contracts.
A new Electronic Physical Asset Verification (ePAV) tablet developed by Susan Steyn, vice-president in the Houston office, and her team has recently been made available to Calgary clients.
Add Energy specializes in asset and integrity management, and offers specialized consultancy, software and training services, which are all designed to increase safety and plant performance.
Notes:
• The cancellation of so many events due to COVID-19 is affecting a lot of businesses and individuals. Boyden Calgary postponed its annual Guinness & Green celebration on St Patrick's Day, which means we miss out on a lot of fun and fellowship, the Calgary Petroleum Club misses out on revenue and this year's charity must also wait for expected support. However, this too shall pass, and the partners at Boyden look forward to fixing another date and raising needed funds for the Boys and Girls Clubs of Calgary. Another tough decision was made by the board of directors of the Hong Kong Canada Business Association (HKCBA), who have cancelled its already once-postponed Year of the Rat gala dinner.
• There are lots of positive transactions in the industrial real estate sector, including the lease of a massive 160,000-square-foot building in Great Plains Business Park for Hopewell Development by Mike Warner of Cushman Wakefield, to be used as a major distribution centre.
David Parker appears regularly in the Herald. Read his columns online at calgaryherald.com/business. He can be reached at 403-830-4622 or by email at
.ca
.
You can read more of the news on source