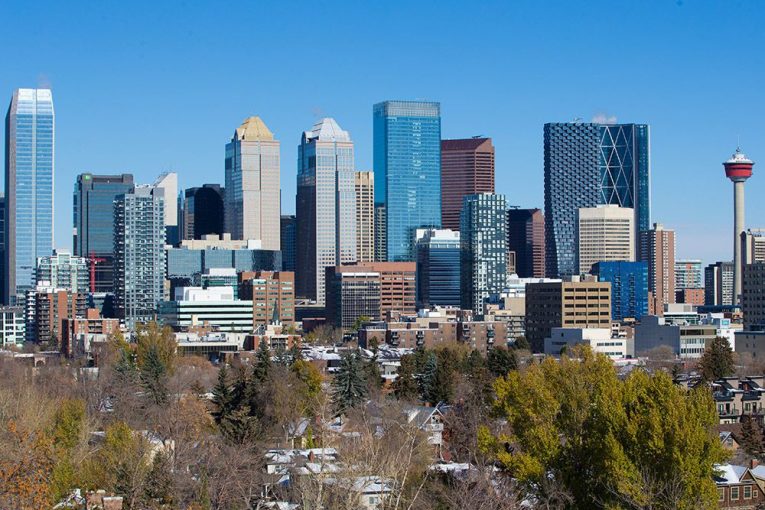 In hockey, the best defence is a good offence.
When it comes to the economy, Calgary needs to play offence in 2021 after several years of being pushed back on its heels.
Today, in the middle of a global pandemic, with high unemployment and tepid oil prices, it's time to sharpen the focus on
boosting digital transformation and growth in new areas
— and not stick solely on a defence track of optimizing the energy sector, an economic forum heard Tuesday.
"To create new jobs and fill that office space, we also need an offence strategy," Calgary Economic Development (CED) CEO Mary Moran said at the group's annual economic outlook.
"We all want Calgary to strengthen its position as a global energy centre. But if we are going to fill that office space and create jobs for the future, then we have to look at longer-case opportunities."
The event, which typically draws about 1,500 people to the Telus Convention Centre each year, was held online, another sign of the unprecedented times in the city.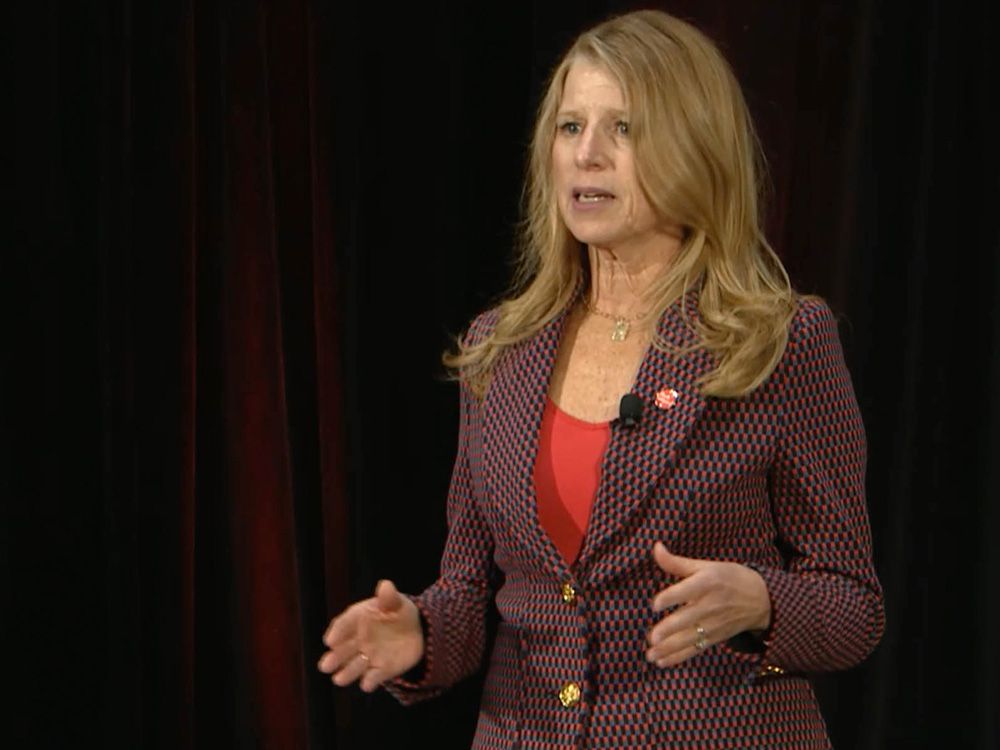 A separate report released Tuesday by the Conference Board of Canada paints a grim picture of the economic woes hammering Calgary.
It projects the city will see its largest economic contraction since the think-tank began collecting such data in the 1980s, with GDP shrinking by 10.1 per cent.
After that, Calgary will see the economy rebound by 6.9 per cent next year, followed by a 5.5-per-cent expansion in 2022.
Yet, the unemployment rate will remain stubbornly high, averaging 11.3 per cent this year as many businesses remain closed or have only partially reopened because of the COVID-19 pandemic.
The jobless situation will only improve modestly next year, still averaging above 10 per cent.
As the report accurately notes, "Calgary's labour market has been put through the wringer this year" and is not expected to recover all of its lost jobs until the end of 2022.
"Calgary is definitely feeling the impacts of COVID a little worse than other cities right now," board senior economist Sam Goucher said in an interview.
The study is yet another snapshot of the real economic distress playing out across the community. And you don't have to look very far to see the fallout.
For example, Calgary-based
Swimco has gone bankrupt
and, after 45 years in business, has closed the doors on its retail shops.
Earlier this month, oilsands giant Suncor Energy announced plans to
cut up to 15 per cent of its workforce
, or almost 2,000 jobs.
There are 21 vacant office buildings across the city, according to a new Avison Young report. Four downtown towers are empty, and the office vacancy rate in the core tops 25 per cent.
In some ways, the empty office towers south of the Bow River epitomize the hurdles ahead.
Calgary has more office space per person than any other city on the continent and highrise towers were built on oil-price forecasts of US$100 a barrel, Moran told the event.
The conference board expects benchmark U.S. oil prices to climb back to $48.50 a barrel next year before gradually ramping up to average about $58 by 2023.
But enough with the challenges.
There are also hopeful prospects for the future as the city's economy recovers from the pandemic and crash in global oil demand.
Pierre Cleroux, chief economist of the Business Development Bank of Canada, told the event that the country's economy has already returned to 94 per cent of its pre-COVID levels.
If businesses aren't locked down again due to another wave of the virus, the Canadian economy should return to pre-crisis levels within 12 to 18 months, and Alberta's economy will improve.
He noted consumer behaviour is shifting because of the pandemic. More Canadians are shopping online. One-third say they will spend more on e-commerce in the next 12 to 18 months.
For businesses, 40 per cent of Canadian entrepreneurs indicate they will invest more in technology within the next three years, paving the way for improved efficiencies, revenues and profits.
Meanwhile, Calgary and Alberta will remain a global energy hub, with abundant supplies of oil and gas, hydrogen and geothermal, solar and wind, Moran said.
She also pointed to a CED study last year that found companies across the province will spend $18.4 billion on digital transformation initiatives across various industrial sectors by 2022.
CED expects the number of local technology companies to at least double by 2030, while the sector creates almost 50,000 new jobs in Calgary over the next decade.
"The offence strategy is about diversification, but it's also about digital transformation," Moran said in an interview.
Economic growth in 2021 will also come from areas such as agriculture, health care and clean energy technology, said ATB chief economist Todd Hirsch.
"We need to embrace the fact that the world has changed," Hirsch said after the event.
"We need to stop trying to get back on track. What we need to do is forge a brand new track."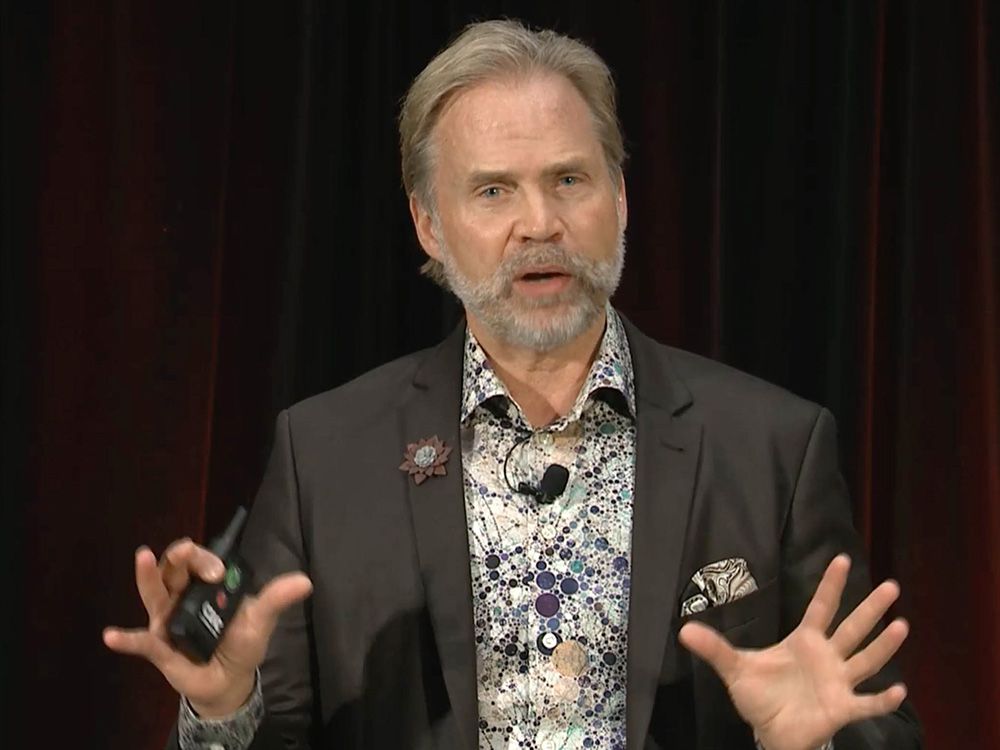 The track has to make sure unemployed Calgarians aren't left behind. Thousands of people need a steady paycheque. Access to education, retraining and economic supports will be critical.
Mayor Naheed Nenshi said even if the city's GDP increases next year, he's concerned it will bring a jobless recovery along with it.
"The work we do in Calgary needs to be singularly focused on good, decent jobs," he said in an interview.
Finally, here's a positive economic note, even with fierce headwinds rocking the city.
"We do see 2021 as the start of a consistent recovery period," said Goucher.
"We see conditions essentially improving on all fronts and it should lead to a stable recovery in Calgary from 2021 and on."
After a gruelling 2020, the recovery can't get here soon enough.
Chris Varcoe is a Calgary Herald columnist.
You can read more of the news on source