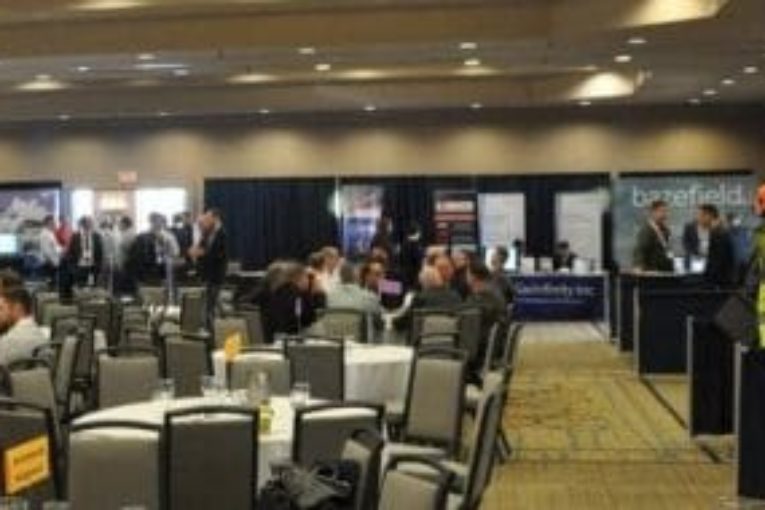 For the fourth year in a row the Canadian wind energy industry gathered in Toronto at the CanWEA Operations and Maintenance (O&M) Summit. The event took place January 30 and 31 at the Hilton Mississauga which proved to be an excellent venue for the over 230 attendees and 18 exhibitors. The high caliber speakers, diverse program and focus on networking allowed for many opportunities to learn and connect over the two days.
As I reflect on the 2018 event, there are three themes that stood out as being prominent and which I expect will shape the on-going O&M discussion for the year to come.
We kicked off the event by naming two of those three themes right off the bat; Health and Safety as well as the role of O&M on a greening grid.
This year's focus by the planning committee to put health and safety up front is a natural response to the advancements that are currently taking place. By doubling the number of health and safety centric sessions we made a statement that not only is this a priority, but there is a lot to be said on this topic. It didn't stop there, however. As each speaker took their turn at the front of the room, they shared a safety concept regardless of whether their work is in rope access repairs or analyzing data in an office. Hearing personal accounts of workplace safety is key to breaking down the walls that often separate health and safety awareness from everyday tasks.
Our opening panel took to the stage to share their perspectives on O&M's role as variable generation sources increase their presence on the North American grid. The discussion ranged from high level organization approaches to highly technical wind turbine capabilities. Representing a large utility integrating significant amounts of renewables, Steve Beuning (Xcel Energy) shared his passion for market structures as an answer to the challenges ahead. Based on years of work and observations Steve made some compelling arguments for expanded wholesale markets to make it possible to fully realize the advantages of more renewables on the grid.
Senvion's representative, Samer El Itani, reinforced this by showing attendees how wind turbines are supplying ancillary services right now and how these services can be increased if the market conditions are right.
Ian MacRobbie from Enbridge aptly identified that defining the role for wind energy on a greening grid is top of mind in many jurisdictions: "The system operator is asking wind facilities 'what can you do' and wind operators are saying 'what do you want' – this tells us we have the opportunity to collaborate on these issues ."
As moderator, Charlie Smith (UVIG), coming from decades of renewable integration work across the globe, summed up the issue by stating, "Wind and solar plants can provide all the services that fossil fuel plants do and do it better." The discussion did not end there. With comments from Ontario's Independent Electricity System Operator (IESO) and other wind energy facility operators and turbine manufacturers later in the program, the message was clear: wind energy is capable of providing reliable and resilient, clean electricity to consumers across the continent, and the wind industry must play its part in  communicating that message. This requires a concerted industry effort, which is now underway.
The third theme that was clear to me was workforce development. A focal point on this issue was a panel of Original Equipment Manufacturers (OEMs) and owners that explored opportunities for O&M advancement. That panel and questions from the floor validated the expressed belief that having a baseline standard for wind turbine technician training in Canada would create efficiencies and improve productivity. Organizations and colleges are working very hard to establish training programs, but there is still work to do to arrive at a common starting point for new wind techs.
This is one of the reasons CanWEA is a stakeholder in the Labour Market Information Study currently underway and led by Electricity Human Resources Canada – if you are an electricity industry employer, may I encourage you to submit your survey for this study by the March 31 deadline. Having good data, as collected through this survey, is one way to assist decision-makers within industry, government and education in identifying and planning current and future human resource needs.
There is much more that could be shared from this year's program and I hope the dialogue continues throughout the next year. There are a number of opportunities that can be realized in the days ahead and I look forward to working with the CanWEA Operations and Maintenance Caucus and the industry at large to make that happen.  For now, I will leave you with some pictures to browse through from the event.
Want to learn more? Check out blogs about wind energy operations and maintenance.
Operations and Maintenance Program Director at the Canadian Wind Energy Association
You can read more of the news on source