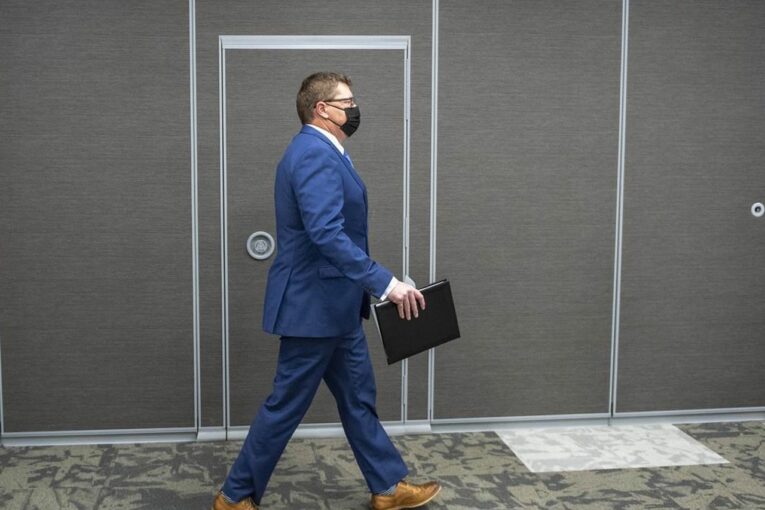 REGINA – Doctors are publicizing a letter they sent to Saskatchewan's premier and health minister calling for more COVID-19 public health measures to help the province's health-care system return to sustainable levels.
The letter, penned by senior medical health officers, was sent last Thursday, just four days before Premier Scott Moe said he will not bring in more measures because it would take away the personal freedoms of those who have been vaccinated.
The medical health officers say Saskatchewan will face even higher rates of hospitalizations and deaths in the coming weeks and risk a health-system collapse if restrictions on gathering sizes are not implemented.
Current COVID-19 measures in the province include proof of vaccination or a negative test and a masking order.
The Saskatchewan Party government is to announce a plan later today for vaccinating children between the ages of five to 11.
Dr. Saqib Shahab says the COVID-19 vaccine will be available for that age group in November.
This report by The Canadian Press was first published Oct. 26, 2021.
You can read more of the news on source