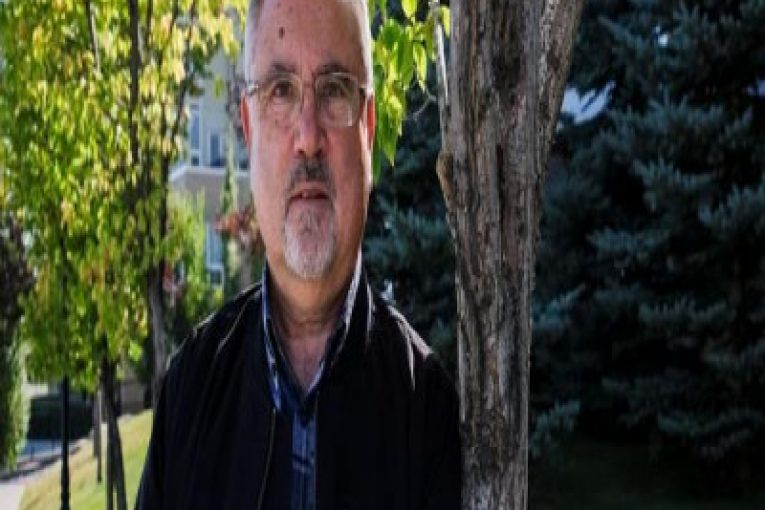 EDMONTON — Fred Wrona really, really wants you to trust him.
"The main piece that I'm working on is rebuilding public trust and confidence," says the man charged with keeping track of Alberta's land, water and sky.
As the province's chief scientist, it's his job to oversee the province's much-maligned environmental monitoring program.
Since it was formed in 2012, that program has been kicked around like a soccer ball by critics from industry to First Nations. Originally an arms-length agency, it was yanked under the government's wing by the New Democrats about 18 months ago, only to face another round of barbs, this time from scientists who feared a loss of independence.
So Wrona, a respected former Environment Canada water specialist who's been with Alberta's monitoring effort since the start, spends a lot of time talking about trust.
"I've been working very hard with communities to build trust, trying to reinstigate something that we used to have … which is a much better relationship with stakeholders, with government, with industry."
Albertans will soon have plenty of chances to decide if the province's monitoring is worthy of that trust.
Scientists have been in the field for five years now. Their first set of overall assessment reports — on lakes and rivers around the oilsands — is expected this fall.  
Next year, an ambitious set of plans on how monitoring will be expanded from the oilsands region to the entire province will be released. Wrona also wants to issue regular state-of-the-environmental reports.  
He says the monitoring department has a mandate to report directly to the public, not just to the minister.
"What I need to do is ensure we're getting monitoring information out in a timely way. It's one thing to monitor, but telling somebody about it three years from now in a report, it really doesn't help from an enforcement point of view.
"I need to start looking at getting a monitoring system that's much more efficient and reactive, as things are happening in real time."
That system is gearing up. Scientists are being hired to reinforce capacity that had declined badly.
"It had eroded," Wrona says. "I've been give the responsibility to help rebuild."  
Partnerships and co-appointments with universities across the province are being explored — although he's cautious about similar arrangements with industry.
"There's a lot of scientific knowledge and capacity that sits within industry. What we need to do is look at how we tap into that expertise while being very cognizant of the fact we have to maintain public trust."
Relationships are being rebuilt. Wrona is particularly proud of a panel that is meant to ensure First Nations are heard when research is being designed and interpreted.
"I don't know of any other jurisdiction that has this type of arrangement — and responsibility."
Ambition is one thing. Budgets are another.
All this work is paid for from two sources: a $50-million-a-year cheque from industry that gets shared among several agencies and $24.5 million from the province. That's not likely to increase.
Still, he's looking down the road at future challenges. Climate change is one.
The alpine snowpacks Alberta depends on for most of its water could be threatened. The province's protected areas will also be affected.
"We have areas that we're setting up for conservation and protection, but the environment is changing," Wrona says. "Understanding the trajectories or where these are going, that's sort of a smoking gun."
But trust comes first.
"We have to be seen as authoritative, credible and objective."
---
You can read more of the news on source