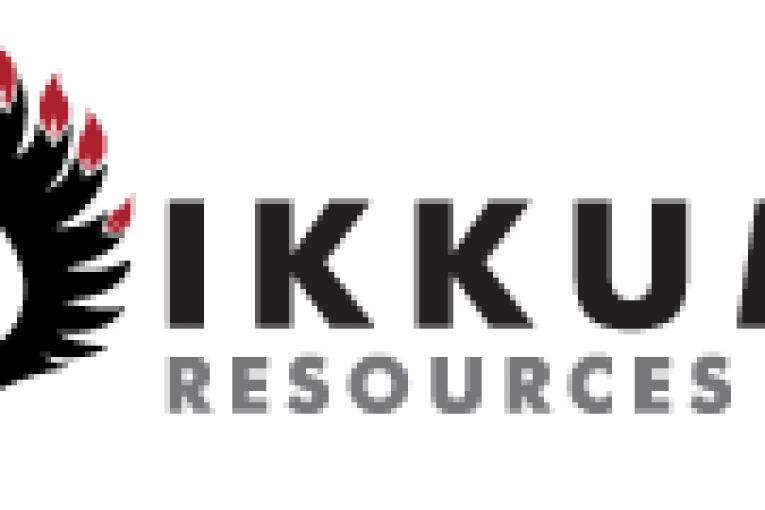 CALGARY, Sept. 15, 2017 /CNW/ – Ikkuma Resources Corp. ("Ikkuma" or the "Corporation") (TSX VENTURE: IKM) is pleased to announce that it has closed the third and final tranche of its previously announced non-brokered private placement offering (the "Offering") of common shares issued on a "flow-through" basis in respect of Canadian exploration expenses under the Income Tax Act (Canada) (the "Flow-Through Shares"), pursuant to which the Corporation issued 2,585,400 Flow-Through Shares at a price of $0.82 per share for gross proceeds of $2,120,028.
Across all three tranches of the Offering, the Corporation issued in aggregate 15,091,221 Flow-Through Shares, for total aggregate gross proceeds of $12,374,801.22.
The gross proceeds from the Offering will be used by Ikkuma to incur eligible Canadian exploration expenses ("Qualifying Expenditures") prior to December 31, 2018. Ikkuma will renounce the Qualifying Expenditures to subscribers of the Flow-Through Shares for the fiscal year ended December 31, 2017.
The Flow-Through Shares issued pursuant to the third tranche of the Offering are subject to a statutory hold period under applicable securities legislation until January 16, 2018. In connection with the closing of the third tranche of the Offering, the Corporation paid a finder's fee to National Bank Financial Inc., an arm's length eligible person, consisting of a cash payment in the aggregate amount of $4,100.
This news release does not constitute an offer to sell or solicitation of an offer to buy any of the securities in the United States.  The securities have not been and will not be registered under the United States Securities Act of 1933, as amended (the "U.S. Securities Act") or any state securities laws and may not be offered or sold within the United States or to U.S. Persons unless registered under the U.S. Securities Act and applicable state securities laws or an exemption from such registration is available.
About Ikkuma Resources Corp.
Ikkuma Resources Corp. is a diversified junior public oil and gas company listed on the TSX Venture Exchange under the symbol "IKM", with holdings in both conventional and unconventional projects in Western Canada.  The technical team has worked together for over a decade in the Foothills Region of Western Canada, through two successful, publicly traded companies.  The unique skills and repeat success at exploiting a complex, potentially prolific play type are fundamental ingredients for a successful growth-oriented company in Western Canada.  Corporate information can be found at: www.ikkumarescorp.com.
You can read more of the news on source