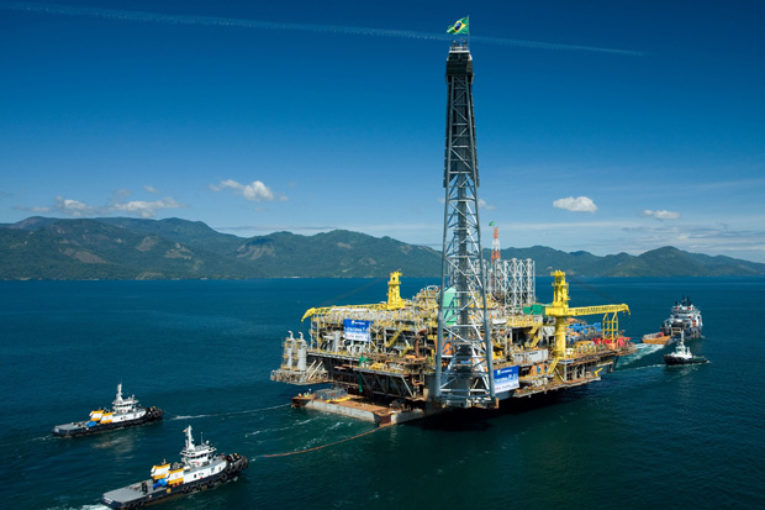 Petrobras, carrying the largest debt load among global oil majors, is rolling a year's worth of promises into a week of significant announcements aimed at trimming the gap before an unpredictable presidential campaign starts to gear up.
The dominoes have fallen one-by-one: On Monday, Petroleo Brasileiro SA sold a US$2.9 billion stake in one of its largest legacy fields to Norway's Statoil ASA. Three days earlier, the Brazilian state-run company gained US$1.5 billion in an initial public offering of its fuel subsidiary.
Together, the two moves — along with Friday's agreements to partner with Exxon Mobil Corp. on future projects, and to add a production platform to a promising deep-water field — stand as the most significant steps yet in Chief Executive Officer Pedro Parente's push to raise US$21 billion through asset sales and trim the company's longstanding debt.
"After a number of setbacks, and zero deals during the year, all the announcements ended up concentrated in the past few days," said Luiz Francisco Caetano, an analyst at Planner brokerage analyst said in a telephone interview from Sao Paulo. "This is extremely positive."
No guarantee
The timing is significant. While Petrobras has gained under the present government's push to unwind nationalistic oil regulations, there's no guarantee the next president — set to be elected in October 2018 — will follow suit.
The two front runners to replace Brazil President Michel Temer have failed to generate any enthusiasm among investors. At the same time, candidates have come forward from all corners of the political spectrum to vie in the election, emboldened by two years of recession and scandals that led to former President Dilma Rousseff's impeachment and almost toppled her successor.
After a year with few relevant deals, and with the election bearing down, Parente is finally on a roll. On Wednesday, the Brazilian oil giant's Petrobras Distribuidora SA subsidiary raised about 5 billion reais (US$1.5 billion) from its IPO, marking Brazil's biggest IPO since 2013.
The IPO was first conceived in 2015 under then-CEO Aldemir Bendine but the company didn't find the right market conditions to move forward. The combination of Parente's aggressive goal and the oncoming presidential elections put it into play.
Value raised
That was quickly followed by Monday's announcement from Statoil that it will pay US$2.35 billion upfront and as much as US$550 million in contingent transfers to buy a 25 per cent stake in the Roncador offshore field. The decision is a bet by the Stavenger, Norway-based company that it can help Petrobras squeeze more profit from a field that's been in operation since the 1990s.
While the field — Brazil's third largest — has been in decline, it still holds recoverable resources of more than 1 billion barrels of oil equivalent. China is the biggest buyer of Roncador, accounting for about 42 per cent of exports of 162,116 barrels daily of the Brazilian grade this year, according to shipping reports and ship-tracking data compiled by Bloomberg.
"Petrobras has a very ambitious asset sales plan," Caetano said. "It's a bold move but I think it is feasible, announcements should continue through 2018."
On Friday, Petrobras also hired Modec Inc. to provide a new deepwater platform for Libra, its largest pre-salt field. The contract with Modec had been on hold for more than a year as Petrobras and its partners negotiated with Brazil's oil regulator for a waiver allowing Modec's use of fewer Brazilian components in constructing the platform.
In the meantime, a small platform started up on Nov. 26, producing as much as 50,000 barrels a day. The new vessel is expected to produce almost four times that number.
Bloomberg
You can read more of the news on source