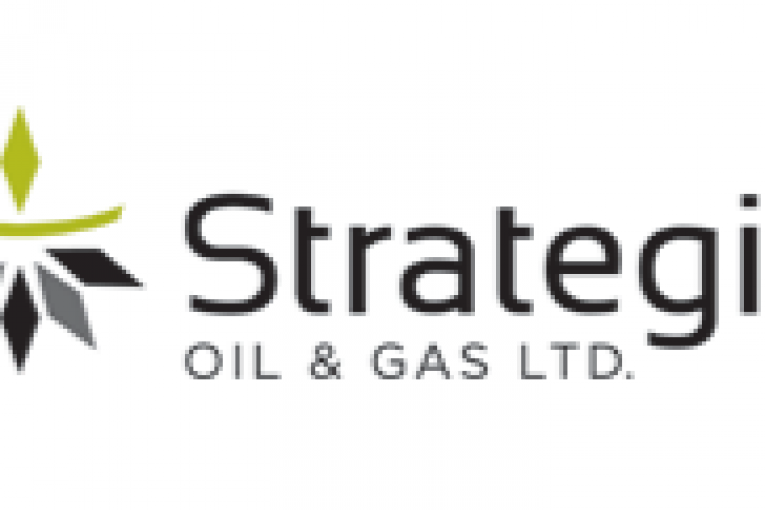 CALGARY, Alberta, Dec. 18, 2017 (GLOBE NEWSWIRE) — Strategic Oil & Gas Ltd. ("Strategic", or the "Company") (TSXV:SOG) announces its Board of Directors has approved a $9 million capital program for the first half of 2018.
The Company is eager to commence its 2018 winter drilling program focused on Muskeg wells at West Marlowe. Capital spending will be directed primarily to drill, complete and tie-in two Muskeg horizontal wells to continue developing Strategic's high potential light oil corridor. Strategic intends to reduce drilling costs by using a monobore well design, and increase its completion stage intensity in order to enhance well productivity. The Company is adjusting its completion techniques to use a proven pinpoint shiftable sleeve system and altering its frac technology to reduce water usage by approximately 50%. The capital program also includes minor facility and reclamation projects. Strategic believes that these adjustments will improve initial production from the Muskeg wells and reduce well costs, which would enhance the economics of future drilling programs. The Company intends to fund the program with cash on hand and cash flow from operations.
ABOUT STRATEGIC OIL & GAS
Strategic is a junior oil and gas company with a dominant land position in Canada. The Company is committed to building a premier oil producer through its high-quality, concentrated reserve base, and constructing an operated integrated sales infrastructure to support the Company's significant future growth. Strategic's common shares trade on the TSX Venture Exchange under the symbol SOG.
You can read more of the news on source