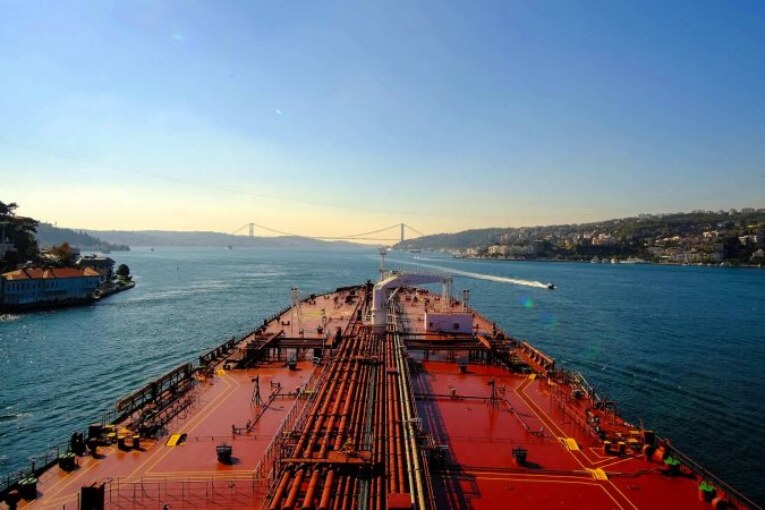 LONDON (Reuters) – An overhang of homeless crude in the Atlantic Basin has halved in recent weeks, suggesting oil traders are bracing for a further supply loss from Iran due to U.S. sanctions and a new rally in prices.
Iran's oil exports are already dropping fast as refiners scurry to find alternatives ahead of a reimposition of U.S. sanctions in early November, which in turn has helped drain a glut of unsold oil.
The millions of unsold barrels of crude that had pooled around northwest Europe, the Mediterranean and West Africa over July and August are rapidly draining.
A months-long surplus in the West African market that depressed prices to their lowest in months has almost vanished.
Traders had said just one week ago that leftover crude from the August and September loading schedules amounted to some 30 cargoes, equivalent to an average 930,000 barrels per day (bpd).
Now, that overhang has dwindled to a handful of unsold cargoes, while demand for October-loading Angolan oil, the favored West African grades for Chinese refiners, has been even more robust than that for September.
"The overall situation … is that U.S. sanctions toward Iran are now increasingly kicking in, which will help to dry up the physical crude oil market and place it back into solid backwardation," SEB head of commodities Bjarne Schieldrop said in a note this week.
"This will shift the front end Brent crude oil price into the higher $70s range with a touch of $80s."
The belief that supply will fall short of demand is reflected in the futures market when the price of a prompt-dated contract rises above that of a longer-dated one, a situation known as backwardation.
With a little over nine weeks until possibly more than 1 million bpd of Iranian supply is off the market, Brent futures are now at their closest to backwardation in almost a month, leaving the front-month October contract LCOc1 just 35 cents below November LCOc2, nearly half what it was in late July.
BULLS IN A CHINA SHOP
Concern over oil demand, particularly in China, has been put to rest, for now at least.
Consumption by China's independent refiners, or teapots, has picked up sharply in August to around 1.4 million bpd, up 40 percent from near-record lows in July, as plants return from prolonged summer maintenance.
Shipments of West African crude to Asia generally have hit record highs of 2.59 million bpd in August, thanks in large part to Indian demand, while European refineries' appetite for crudes similar to Iran's has pushed the price of Russian Urals to its highest in nine months.
"Looking at the spreads, it's starting to appear as if the market is somewhat tightening. The West African overhang has disappeared, so it looks as though that ramp-up in OPEC output in June and July is starting to be eaten into," ING commodities strategist Warren Patterson said.
This pool is finally shrinking. According to Reuters data, some 16 million barrels of oil are still in floating storage around northwest Europe and the Mediterranean, including North Sea crudes such as Forties and Ekofisk, Saudi Arab Light, Algerian Saharan, Russian Urals, U.S. shale and West African grades such as Nigerian Bonny Light and Ghanaian Jubilee.
But this is down from nearly 20 million a few days ago.
Even though oil supply from outside the Organization of the Petroleum Exporting Countries may grow next year, output from Venezuela, Mexico and Angola continues to decline and other big exporters like Libya and Nigeria are prone to disruption.
Add to that years of under investment as a result of an oil price that struggled below $50 a barrel, and some big investors believe the market is ripe for a rally.
A number of major producers, including Saudi Arabia and Russia, are boosting output, after having agreed to cut by up to 1.8 million bpd since January 2017, to fill any gaps in supply left by the sanctions and prevent demand-damaging price spikes.
In Europe, the North Sea market is still suffering from a surplus of crude that grew so large earlier in August that traders resorted to keeping it on tankers, arguably the most expensive storage option.
"We believe the bull market in oil … is set to dramatically accelerate to the upside. Stay long oil and oil-related investments," wrote Leigh Goehring and Adam Rozencwajg, of New York natural resources asset managers Goehring and Rozencwajg Associates.
You can read more of the news on source