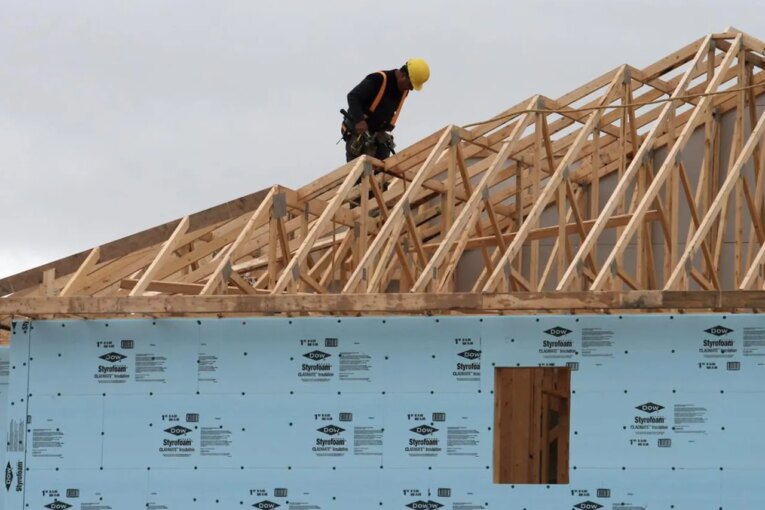 HALIFAX – A Nova Scotia woman who describes herself as "land-rich but cash-poor" has a unique offer for housing developers: take her waterfront property and build affordable housing — including a unit for her.
Janet Dermody, who owns a wooded parcel of land in Howie Centre, N.S., outside Sydney, has put out a call to developers in hopes that someone will build badly needed housing on the property she was given by her mother six months ago.
"I've been thinking about how bad the housing situation is here, and how a lot of people are on the verge of not having a place to live," Dermody, 49, said in a recent interview.
Dermody, who's lived in Cape Breton all her life, said that she has been struggling with affordable housing, and recently moved 15 minutes outside of Sydney because she could no longer afford rent in town.
"High rent forced me out, so it's impacted me, and I know it's impacting others I know. So I think if I get the right help from the right developer, I could help others and myself at the same time," she said, adding that she cannot afford to build on the land herself.
Dermody said she is particularly concerned about the rising levels of homelessness in the area. The issue is close to her heart because her brother died in 2021 while homeless in a park in Hamilton, Ont.
Dermody's mother, who lived in Howie Centre for 30 years, bought the land more than 15 years ago before moving to Ontario. It measures about 0.6 hectares.
Dermody shared her idea on social media on Jan. 6, and she's since been in conversation with two developers who intend to meet with her in the coming weeks, she said.
Cape Breton Regional Municipality Mayor Amanda McDougall said in a recent interview that she's excited about Dermody's unique offer to try to increase housing supply. Howie Centre is part of the regional municipality.
"I think there's creative solutions to these issues around every corner, so I love it …. I'm inspired when I see that people are thinking about not just themselves but the wider community and the needs out there," McDougall said.
The mayor said the entire municipality is currently facing a widespread housing shortage while its population grows, which is making market-cost housing as well as affordable, seniors and student housing hard to find.
McDougall said Dermody's property in Howie Centre, which is near two new large subdivisions and is across the street from a popular coffee chain, is "prime real estate." The mayor expects the area would be attractive to developers given that it is surrounded by nature and is just a short drive into town.
Dermody said she would like to see an apartment building or housing complex built that can house a large number of residents, but she said she will leave it up to a developer to decide how best to build on the property, which covers almost 215 metres of waterfront.
"In my mind, they would build up as high as the land could maintain," she said.
This report by The Canadian Press was first published Jan. 15, 2023.
—
This story was produced with the financial assistance of the Meta and Canadian Press News Fellowship.
SHARE:
JOIN THE CONVERSATION
Conversations are opinions of our readers and are subject to the Code of Conduct. The Star does not endorse these opinions.
You can read more of the news on source