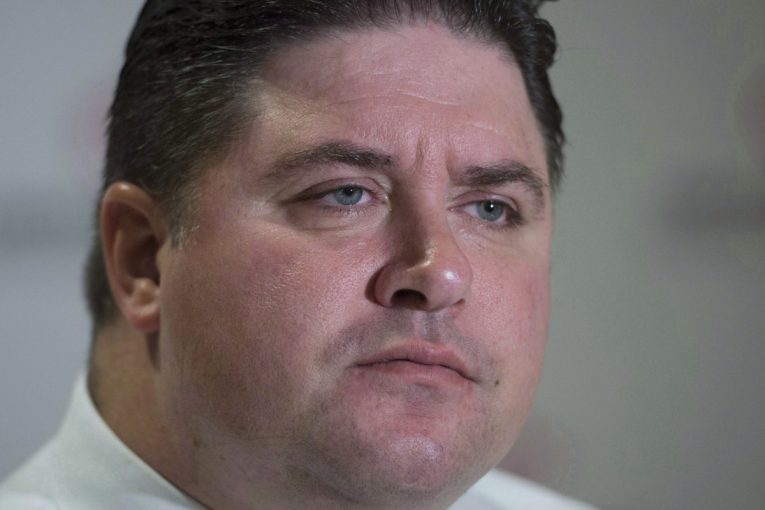 OTTAWA—The federal government plans to release this fall a long-awaited strategy to tackle veterans' homelessness, which in one of its most recent versions has placed a heavy focus on providing veterans in crisis with help in paying the rent or mortgage.
The revised plan obtained by The Canadian Press under the Access to Information Act includes additions that outline the need for an emergency housing fund that could provide rent vouchers for veterans to prevent them from becoming homeless.
The October version of the strategy says a rental assistance program would help veterans quickly find permanent housing wherever they live, but Veterans Affairs Canada isn't currently able to provide that kind of financial help.
"Given restrictions in current statutory authorities, as eligibility for most VAC services and benefits requires the veteran to have service-related condition(s), there are limits in the supports that the department can provide," the plan says.
There is also an emphasis on peer-to-peer support mechanisms and outreach activities so veterans are used to help their comrades in crisis.
Officials wouldn't release specific pages with the objectives for the plan, citing them as ministerial recommendations too sensitive to release publicly, but the details are in a publicly available presentation that the author of the strategy delivered at a homelessness conference last November.
The presentation says that the government planned to co-ordinate various outreach efforts like local "boots on the ground" walks to find and identify homeless veterans. Internally, officials wanted to ensure Veterans Affairs staff could dole out emergency financial help "at a sufficient level to homeless veterans and veterans in crisis."
A spokesperson for Veterans Affairs Minister Kent Hehr said the government is working toward releasing the full strategy this fall, adding that some aspects of the plan are already being implemented.
An emergency fund to help veterans was announced in the 2017 budget at a cost of $4 million over four years to complement an existing fund established through donations to cover emergency needs like food, shelter, clothing and other items.
Changes have also been made to employment training and support services available to homeless vets. The military is also planning to change the transition process to civilian life for exiting soldiers, including ensuring pension payments and benefits are in place before they leave the military.
Many of the measures deemed to be "ready to go", such as the emergency fund, will be rolled out starting in April, with the remaining recommendations implemented over the coming years.
"All together these programs, and others being introduced by the government, are part of our strategy to reduce homelessness among veterans," Sarah McMaster said.
"The remaining recommendations from the homelessness strategy, which have been continuously updated as new departmental and government wide initiatives are launched, will be implemented over the next five years."
Jim Lowther, president and CEO of VETS Canada, which helps homeless veterans, questioned the government's urgency on the issue, given the long timelines attached to the strategy's creation and implementation. He pointed to aggressive American efforts which reduced the number of homeless U.S. veterans by half over the last five years.
In June and July, his organization helped house about 150 veterans each month.
"We still have people that will say I can't believe there are homeless veterans in Canada," Lowther said.
"They just don't know about the problem and they don't know that veterans are suffering so much and I think if they did know I think that they would want something done about it."
Getting a handle on the actual number of homeless veterans in Canada is difficult. Most measures require veterans to self-identify, or to be referred by family or friends to Veterans Affairs. Otherwise, they may largely go unnoticed among the general homeless population.
The federal government has tried in recent years to count the homeless veterans population through shelter data. A government study estimated that in 2014, there were 2,950 veterans who used shelters, about 2.2 per cent of all users.
As of the end of June, Veterans Affairs Canada had 750 veterans identified as homeless in its client database.
The reasons that a veteran can become homeless include loss of job, as well as mental and physical health issues. The October strategy adds a reference to family breakdown or violence and addiction issues that weren't in an earlier discussion draft.
"Many of these factors can also be the result of homelessness, which can make it difficult for individuals to regain self-sufficiency the longer they have been homeless," the October draft says.
You can read more of the news on source