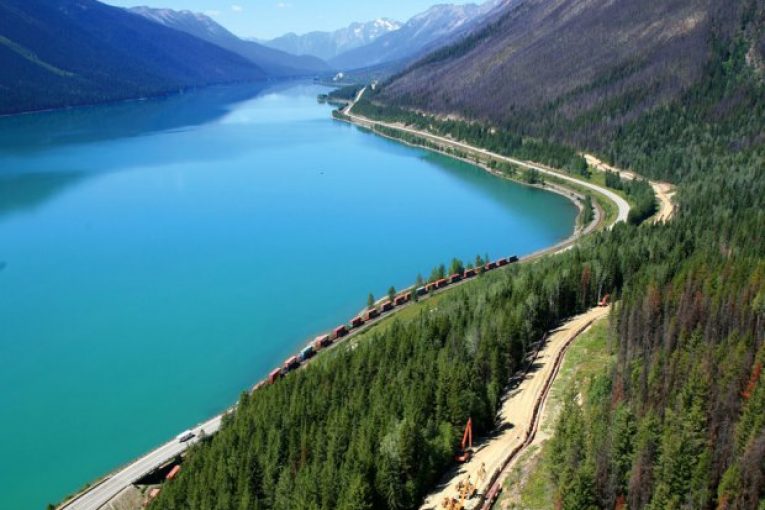 Kinder Morgan Canada Ltd said Thursday that it has been unable to gain permits from the coastal city of Burnaby, British Columbia, for its Trans Mountain pipeline expansion and is appealing to the national regulator for construction approval.
Burnaby has long opposed the expansion over environmental concerns, and the lack of permits from the city adds to the hurdles facing the $7.4 billion expansion, as North American energy projects face increasing opposition from activists.
The company, a unit of Houston-based Kinder Morgan Inc , said in a statement it is also asking the National Energy Board (NEB) regulator to set up a process to make an "expedited determination" for future such cases.
Such a process is necessary to prevent delays in construction for the expansion, which is scheduled to go online December 2019, the company said.
In an affidavit filed to the NEB, Michael Davies, Kinder Morgan Canada's vice president for operations, said each month of delay directly costs the company up to $35 million and deprives it of more than $90 million in revenue.
The regulator and the office of the Burnaby mayor did not immediately respond to requests for comment.
While the Trans Mountain expansion has federal approval, it faces opposition from environmentalists, aboriginal groups and provincial and municipal governments in British Columbia where it would terminate.
Kinder Morgan said in its Thursday statement it has worked many months and in "good faith" with Burnaby, and that its failure to grant permits raises issues of jurisdiction.
The proposed expansion of the Trans Mountain pipeline from Canada's oil-rich Alberta province would nearly triple its capacity to 890,000 barrels per day and significantly increase crude tanker traffic off the west coast.
Canadian oil producers, whose landlocked product trades at a discount to the West Texas Intermediate benchmark, say they need additional pipeline capacity to fetch better prices.
In other hurdles facing the project, Kinder Morgan has said the expansion's operational start date could be pushed back due to the time taken to obtain provincial permits and the NEB's ban on installing mats that deter fish births along the pipeline route.
Environmental and aboriginal groups have filed for a judicial review that could overturn the project's federal approval.
© Thomson Reuters 2017
You can read more of the news on source