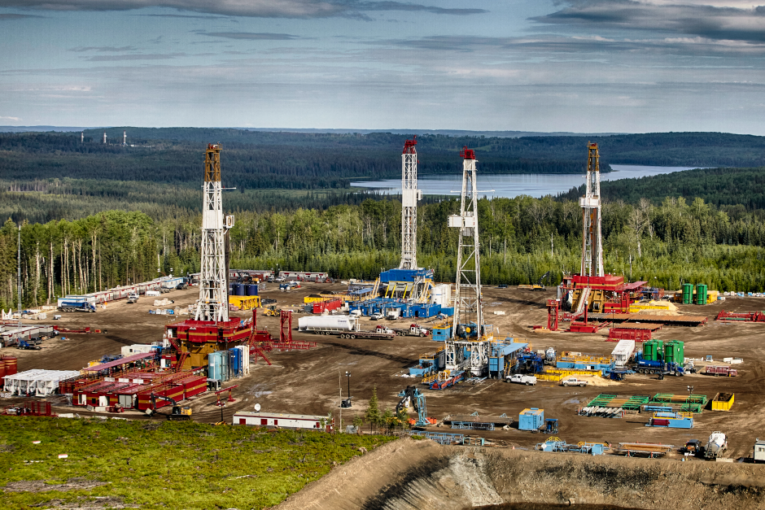 Calgary-based Ensign Energy Services Inc.'s hostile takeover bid for Trinidad Drilling Ltd. announced on Monday comes as sluggish drilling activity levels in Canada continue to beset energy service firms, despite a rise in global oil prices.
Ensign's $947-million takeover bid includes purchasing all outstanding Trinidad shares for $1.68 per share, an 11 per cent premium compared with Friday's closing price, and assuming $477 million in Trinidad debt. The target company's shares surged 14.57 per cent to $1.73 Monday; Ensign stock rose 5.8 per cent to $6.30.
As part of a strategic review that began in February, Trinidad Drilling, which builds rigs in Canada and the United States, made changes to its board. The review ended on Aug. 1, but the company did not decide on any deals.
After the review, Ensign, which owns about a 9.8 per cent stake in Trinidad, said it approached the company's board with an offer, but was stalled.
"The Trinidad board's failure to fully engage with Ensign has led us to bring the offer directly to you, the shareholders," Ensign, North America's fifth-largest driller in number of rigs, said in a statement.
Trinidad said in a statement it was aware of Ensign's intended bid, and had hired a legal team that would review the offer once it receives a formal offer.
The merger proposal comes amid lower Canadian oil rig activity levels that have battered company balance sheets, prompting many firms to shift more of their operations into the U.S.
"Canadian activity is really lagging U.S. activity," said Tim Monachello, analyst at AltaCorp Capital Inc. in Calgary. "Economics in Canada for drilling rigs is a lot less robust than it is in the U.S."
Monachello said Canadian drillers have continued to face lower drilling activity levels compared its U.S. competitors, due in large part to the discounted price Canadian oil producers receive for their crude.

Drilling rig supplies have been tight in the U.S. due to a high concentration of demand for so-called "high spec" rigs, Monachello said, used to crack into oil reserves that are deep below the earth's surface and highly complicated to produce. Producers have used the more sophisticated rigs in the Permian basin of West Texas and Eastern New Mexico in particular, which has seen a surge in production in recent years.
Ensign and Trinidad both have significant positions in the American market.
In April, the Petroleum Services Association of Canada lowered its forecast for 2018 drilling activity to 6,900 wells from 7,400 in 2017, citing the wide discount for Canadian crude compared to international benchmarks.
PSAC president and CEO Tom Whalen said in a statement at the time that slightly improved drilling activity in Canada has largely failed to cushion companies' bottom lines, with several firms now reducing staff by five to 15 per cent.
Whalen called the layoffs an improvement from the 40 to 60 per cent levels seen in 2015 and 2016, but still "a very telling sign that our services sector is far from healthy."
National Bank Financial analyst Greg Colman called Ensign's $1.68 per-share offer a "bargain basement price," but said shareholders are likely to accept the offer due to mounting frustrations over management's strategic review process.
He called the offer a "no-lose" situation for Ensign, a company chaired by oil magnate Murray Edwards, who also founded Canadian Natural Resources Ltd.
Colman also said "there is a possibility that a competing bid emerges, or shareholders look to squeeze out a few more pennies of economic rent" from the Ensign offer.
Trinidad shares have slumped since early July, largely in connection with soaring costs at its U.S. operations that the company has struggled to restrain.
AltaCorp's Monachello said there is unlikely to be a long list of companies willing to put in additional bids for Trinidad, saying "most of the U.S. drilling contractors probably wouldn't be attracted to the Canadian portfolio."
Of the remaining Canadian firms, few will have the size or appetite to match Ensign's bid, he said. He sees little opportunity for more widespread mergers in the energy services sector.
"Within the Canadian space I don't think you're going to see much more. The balance sheets in particular are pretty stretched."
• Email: jsnyder@nationalpost.com | Twitter: jesse_snyder
With a file from The Canadian Press
You can read more of the news on source