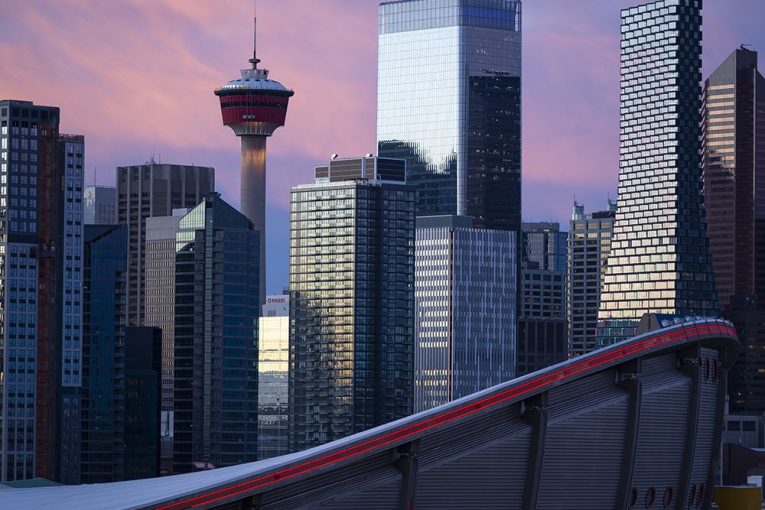 In any other 12-month span, oil prices submerging into negative territory, a $1.5-billion government investment in a pipeline or a blockbuster oilpatch deal would dominate headlines and become Alberta's top business story of the year.
But 2020 was no ordinary year, as the biggest business stories of the year were all powered by one tsunami-like force: COVID-19.
"With COVID, there was no safe haven," says Adam Legge, president of the Business Council of Alberta.
"The intensity and immensity of COVID made it so different from anything we've ever encountered."
After the first positive case here on March 5, shockwaves rippled across the province. Thousands of businesses closed due to government orders to slow its spread.
More than 350,000 Alberta workers lost their jobs in just a few weeks. The province entered its steepest economic contraction since the Great Depression.
The pandemic was like an economic hurricane making landfall: energy demand plunged as fewer people travelled. Thousands of Albertans began working from home.
Entire segments of the economy were paralyzed.
Billions of dollars in government relief programs were rolled out to keep the economy from seizing up. The Alberta government's deficit soared to record heights.
With the pandemic lockdown, an oil-price crash and a deep recession, a triple whammy of grim news struck the province.
"The major story of the year is that you had three major stories that didn't do well for the economy and Albertans," says Ken Kobly, chief executive of the Alberta Chambers of Commerce.
"This has been one of the worst years I've ever seen when you combine all three of those things — and it can't end soon enough."
Here are my top Alberta business stories of the year:
1A. Pandemic lockdown:
Heading into St. Patrick's Day, Alberta bars and restaurants were already seeing nervous consumers remain at home after the province's first cases of COVID-19 were reported in early March.
"It's a ghost town," Dominic Caracciolo, owner of Wurst Restaurant and Beer Hall, lamented on March 16, after deciding to temporarily close his establishment.
A provincewide lockdown on restaurants, bars and theatres was announced later that week. Non-essential businesses were soon affected, with 25,000 across Alberta having to shut their doors.
Some businesses pivoted, others laid off staff and conserved cash to survive.
The fact so many companies shifted to remote work, largely without problems, could be a harbinger of a permanent shift in how employers and employees operate in the coming years.
"COVID and its impact on our economy — and the way in which people work — has had a tremendous impact on Alberta's business sector," says Legge.
"The lockdown was, I think, the most significant (business story) for everyone. There really weren't many people who weren't impacted in some form or another."
It wasn't until mid-May that the province allowed retail shops and restaurants to reopen, with personal businesses and theatres following in June.
However, another government lockdown was implemented in December as COVID-19 cases surged in the province.
The winter restrictions weren't as wide-ranging as in the spring, with retailers allowed to operate, although restaurants, bars, hair salons and other services were closed for at least four weeks during the holiday season.
A survey by the Canadian Federation of Independent Business in December found only 67 per cent of small Alberta businesses were fully open.
Governments at all levels have trotted out assistance programs, from wage subsidies and rent relief to various payment deferral and lending initiatives.
But thousands of businesses may never reopen.
"Most small businesses now are in survival mode," says Kobly. "It's been debilitating."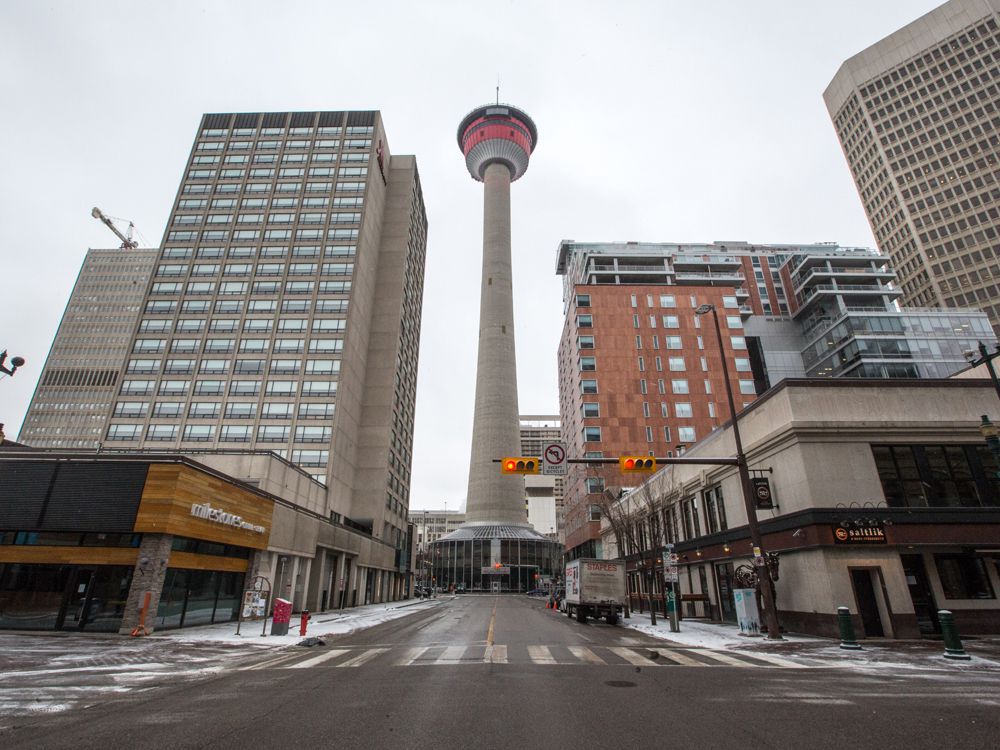 1B. Record recession, unemployment and deficit:
When the public health crisis began, Premier Jason Kenney warned it would ignite the worst economic downturn in Alberta since the Great Depression.
By May, the province's jobless rate hit a modern record of 15.5 per cent.
"All of these factors combined to hit Albertans harder than any other place" in Canada, says economist Blake Shaffer of the University of Calgary.
Between February and April, 361,000 jobs in Alberta disappeared, including 79,000 in the accommodation and food services industry, noted Alberta Central chief economist Charles St-Arnaud.
As the economy reopened in the summer, consumers started to spend again. By November, Alberta had regained about 248,000 jobs, but it still has a long way to go," the province declared in its mid-term financial report card.
The economy is expected to shrink by 8.1 per cent this year, the largest annual contraction in modern history, according to provincial estimates.
The impact of the recession and a collapse in Alberta energy revenues also pulverized the province's bottom line.
The same report forecast Alberta's deficit will hit a record $21.3 billion this year, almost triple the amount forecast in the February budget.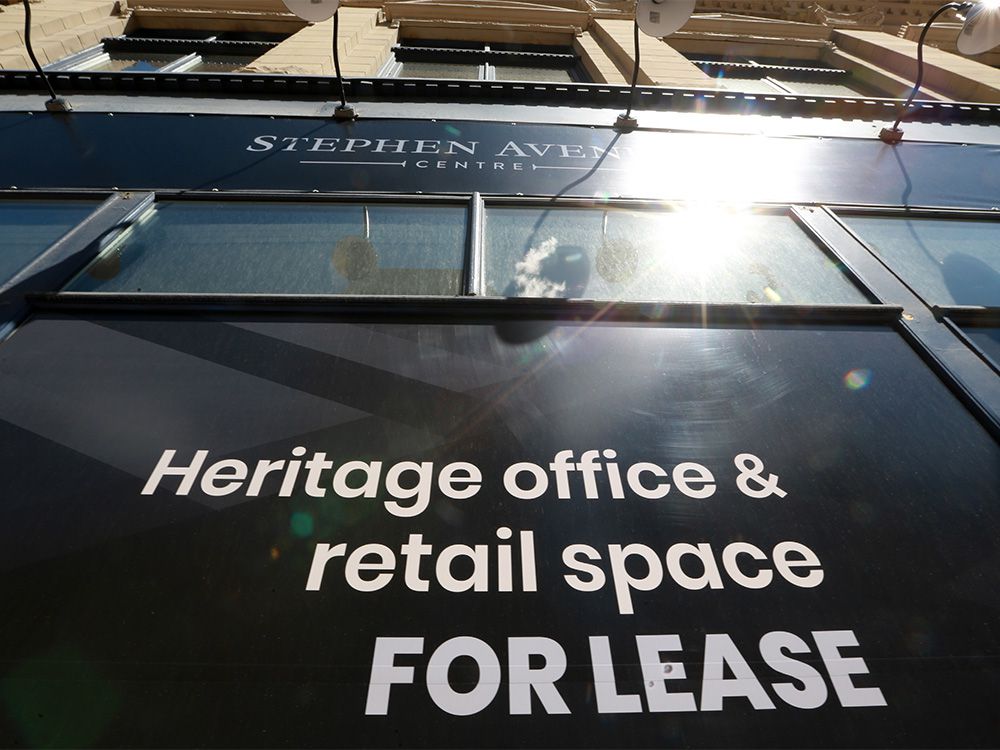 3. Oil price war cuts deep:
As the coronavirus spread across the world, economies ground to halt — and energy use followed.
Demand for oil crashed as consumption of gasoline, diesel and jet fuel tailed off.
In a November report, the Canada Energy Regulator estimated end-use demand in the country will fall by six per cent throughout this year.
The regulator said jet fuel demand will be down 46 per cent over 2019 levels, while gasoline use will dip nine per cent.
Despite a drop in global demand, an agreement by OPEC and its allies to curb oil production fell apart in March, leading kingpin producers Saudi Arabia and Russia to open the taps and flood the market with cheap crude.
Benchmark U.S. prices dropped to $20 a barrel from $46 through March, and went into negative territory for the first time on April 20, ending the day at minus $37.63 a barrel.
"It's a crazy, crazy, crazy moment," Ian Neiboer, managing director of Enverus, said as prices fell below zero.
Canadian petroleum producers responded to falling oil and share prices by chopping more than $8 billion out of their spending plans and shutting in an estimated one million barrels a day of production.
After OPEC+ reached a truce to cut production, oil prices began to recover, moving up to the $40-a-barrel mark in summer. In turn, Canadian producers began to bring back supply.
As the promise of COVID-19 vaccines turned into reality, oil prices rallied closer to $50 a barrel in December.
For a sector that faces ongoing volatility tied to geopolitics and gyrating commodity markets, the year also sparked nagging questions about the pace of the energy transition to a low-carbon future and when peak oil demand will arrive — or if it's already here.
"What COVID-19 did was it opened up the realm of possible futures because it disrupted things so much," says Kevin Birn of energy consultancy IHS Markit.
"It will have a profound impact on energy producers well beyond COVID."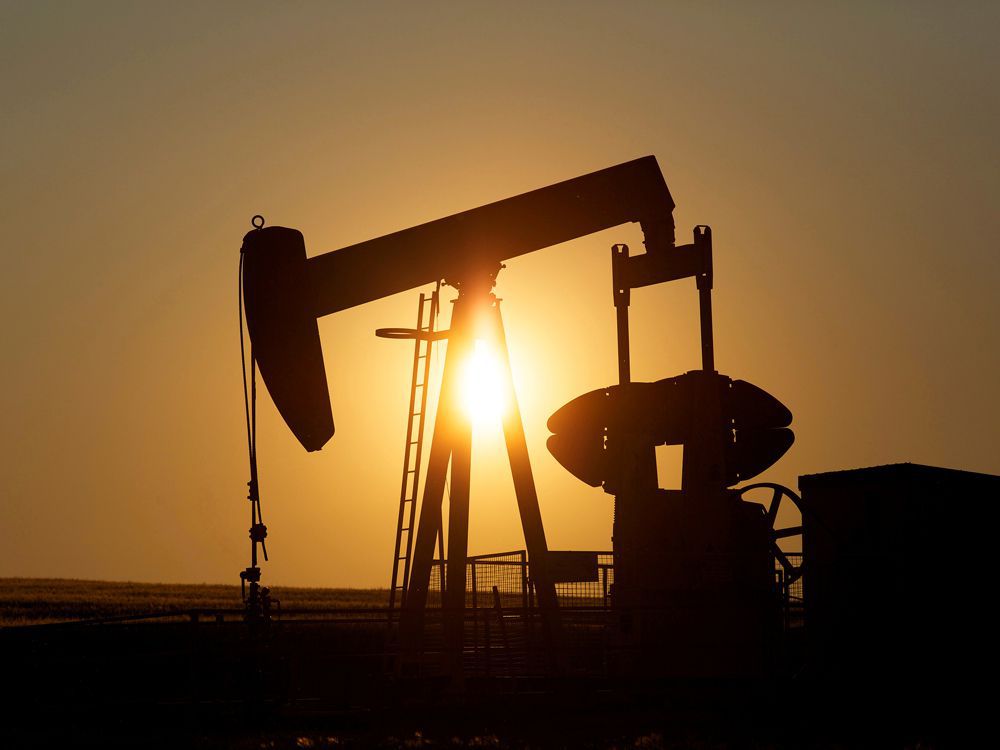 4. Cenovus Energy acquires Husky Energy as consolidation grips oilpatch:
Amid large losses and a steep decline in the share prices of Canadian petroleum producers, a new wave of mergers and acquisitions unfolded.
Calgary-based Cenovus Energy and Husky Energy were the largest petroleum producers in the country at the merger and acquisition dance. In October, Cenovus announced it was taking over integrated producer Husky in a friendly all-stock deal worth $3.8 billion.
"Scale is important," Cenovus CEO Alex Pourbaix said at the time. "So many people in our industry right now are looking at consolidation, both to cut their costs and to improve their balance sheet."
It's expected the combined company will reduce its workforce by up to 2,150 positions.
It wasn't the only M&A activity to unfold in the aftermath of a seismic downturn. Canadian Natural Resources took over debt-laden Painted Pony Energy in August, while Whitecap Resources bought NAL Resources the same month and then TORC Oil & Gas in December.
In November, Tourmaline Oil announced twin deals to acquire Jupiter Resources and Modern Resources.
Some hostile deals were also launched, including the ultimately unsuccessful attempt by Texas-based Wilks Brothers LLC to acquire Calgary-based fracking firm Calfrac Well Services.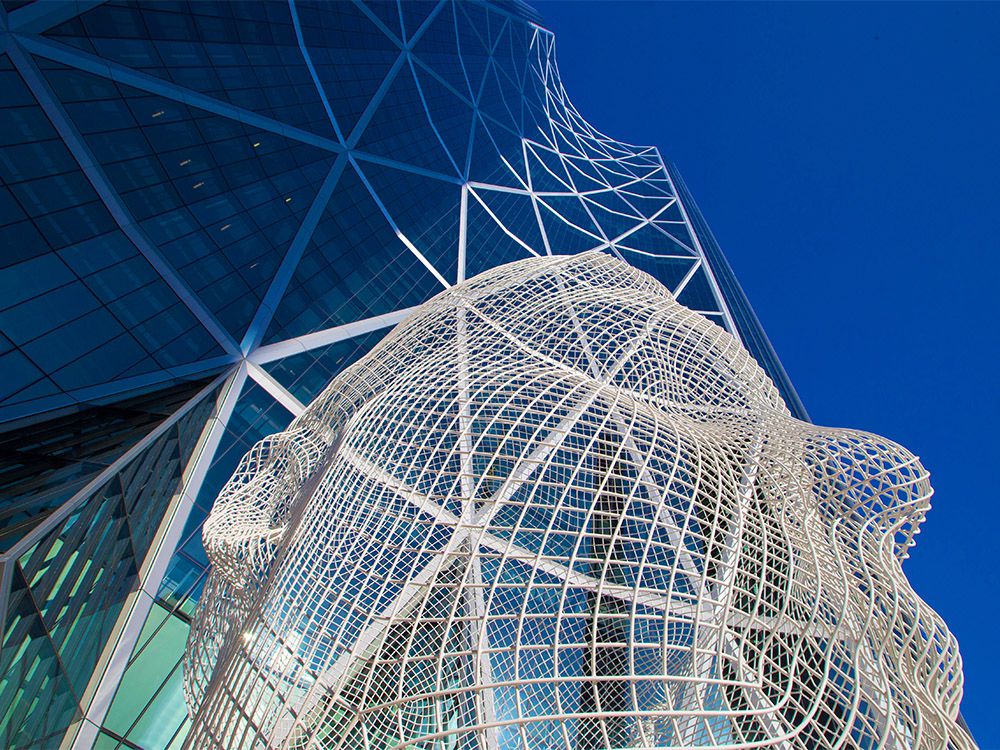 5. Alberta unlocks Keystone XL:
The Keystone XL project has seen numerous plot twists since the cross-border oil pipeline was first proposed by TransCanada Corp. a dozen years ago.
South of the border, it became a symbol for anti-oilsands protesters and was rejected by the Obama administration in 2015.
After Donald Trump became president, Keystone XL was reanimated with fresh approvals but confronted by numerous legal and regulatory challenges.
The project, designed to help move western Canadian oil to U.S. Gulf Coast refiners, is expected to unlock better prices for producers and higher royalties for the province.
However, TC Energy didn't make a final decision to begin construction this year until the Kenney government announced in March it would make a $1.5-billion equity investment in the project. It will also provide up to $6 billion in loan guarantees, beginning next year.
"Without this investment, we are certain that Keystone XL would not be built," Kenney said at the time.
Several weeks after the promise, Joe Biden vowed to kill the project if elected president in November.
Biden defeated Trump and the Alberta and Canadian governments are pressing the incoming administration to allow Keystone XL to be finished. Some analysts believe the project now faces an uphill climb.
"It will be a tougher battle," Daniel Yergin, vice-chair of IHS Markit, said in an interview. "It would have to change a lot of minds, minds that are pre-made up."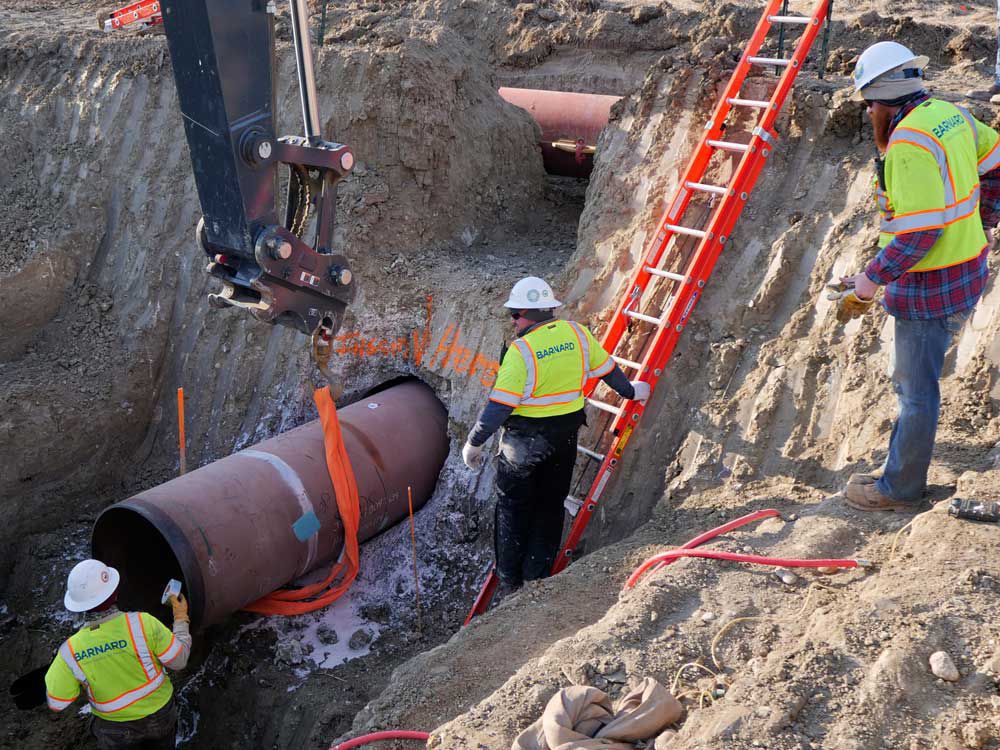 6. Tourism industry slammed, Stampede sidelined:
Many sectors have been damaged by the pandemic, but the Alberta tourism sector remains among the hardest hit.
With the border closing to tourists from other countries, communities such as Banff and Jasper saw a drop in visitors and revenues. In Calgary, the annual Stampede was cancelled because of the coronavirus.
The nearly $9-billion-a-year Alberta tourism industry, which generates almost 73,000 jobs, was under relentless pressure during the year.
It's estimated the pandemic will crimp traveller spending in the province by more than 60 per cent this year.
"It could take two to three years before we recover to pre-COVID levels and there's no certainty of that," Darren Reeder, board adviser with the Tourism Industry Association of Alberta, told reporters in June.
The airline industry faces a particularly daunting challenge.
WestJet grounded 135 of its 181 planes during the year and its passenger counts plunged by about three-quarters from 2019 levels.
The Calgary-based airline, which had more than 14,000 employees before the global pandemic, saw its workforce drop to 5,700 by year's end.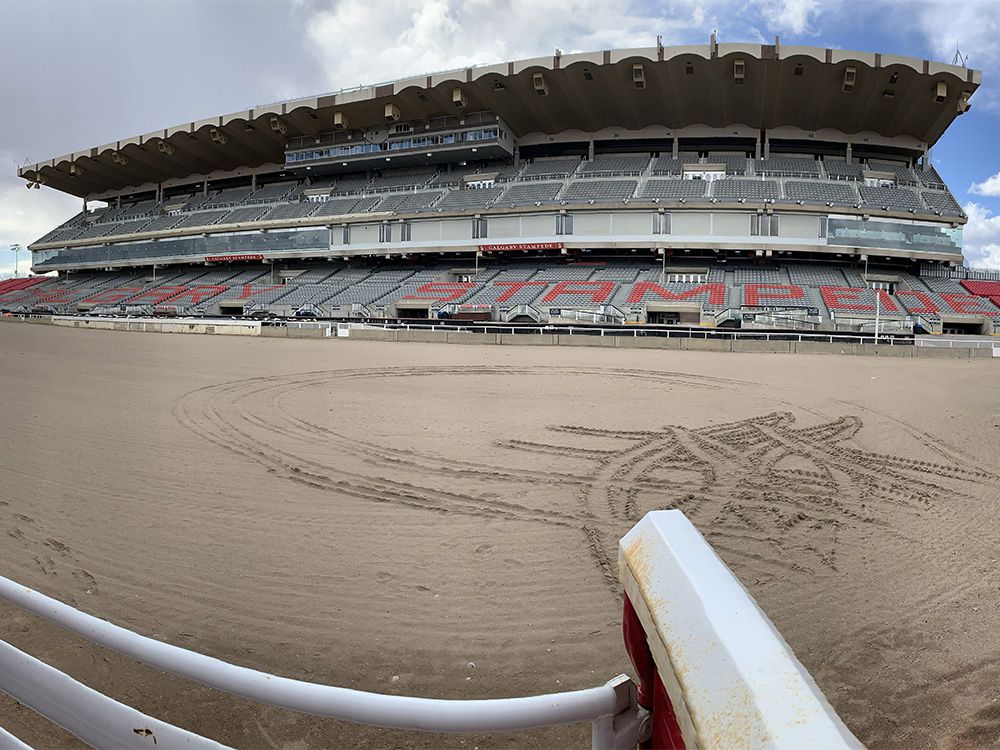 7. Rail blockade
impedes part of economy:
The start of the year saw rail blockades spread across the country, tied to protests over the Coastal GasLink project in British Columbia.
Solidarity protests were established in support of some hereditary chiefs of the Wet'suwet'en Nation in B.C. who opposed TC Energy's $6.6-billion natural gas pipeline being built in the northeast of the province.
After the protests expanded in February, Via Rail temporarily laid off workers because of service interruptions. By early March, Canadian grain shippers said shipping delays tied to the blockades were costing their industry up to $10 million a day.
The federal and B.C. governments and hereditary chiefs inked a memorandum of understanding in the spring, effectively ending the dispute.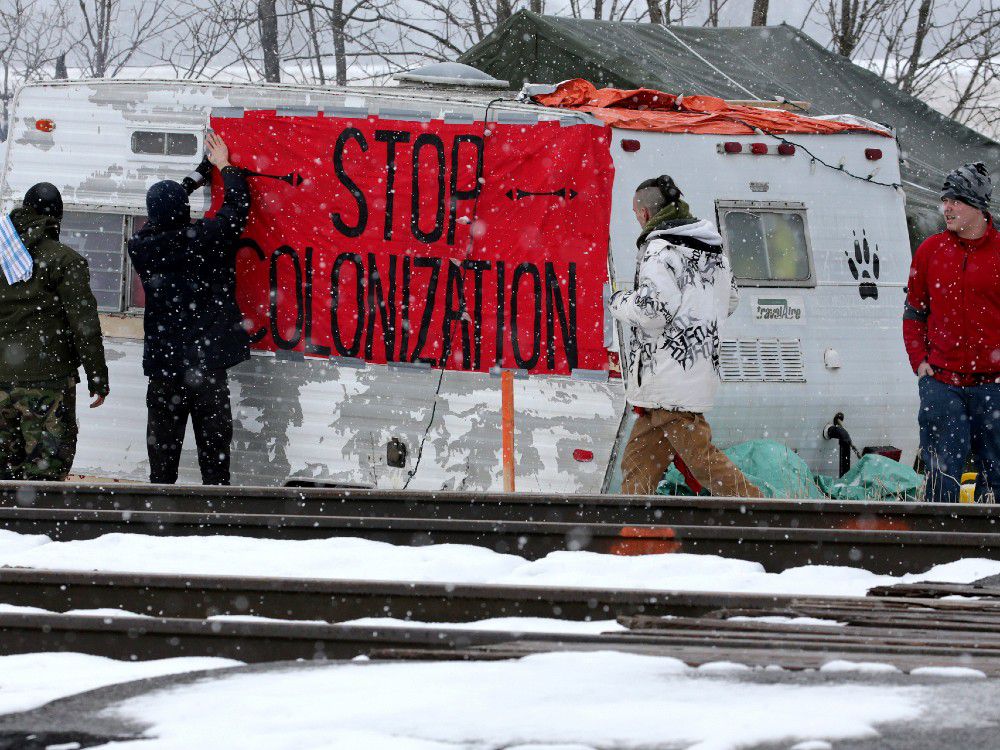 8. Teck Resources walks away from Frontier oilsands project:
In late February, a showdown was looming over the proposed $20.6-billion Frontier oilsands project, with a pivotal decision expected by Ottawa.
Vancouver-based Teck Resources had spent more than nine years and $1.1 billion trying to get an oilsands mine approved by the federal government.
Anti-oilsands opponents pushed the Trudeau government to reject it. The Alberta government and industry pressed for its approval as a joint federal-provincial panel determined Frontier was in the public interest, and 14 Indigenous groups had signed benefits agreements with the company.
Days before a decision was expected, Teck pulled its application, with its CEO saying in a letter: "There is no constructive path forward for the project."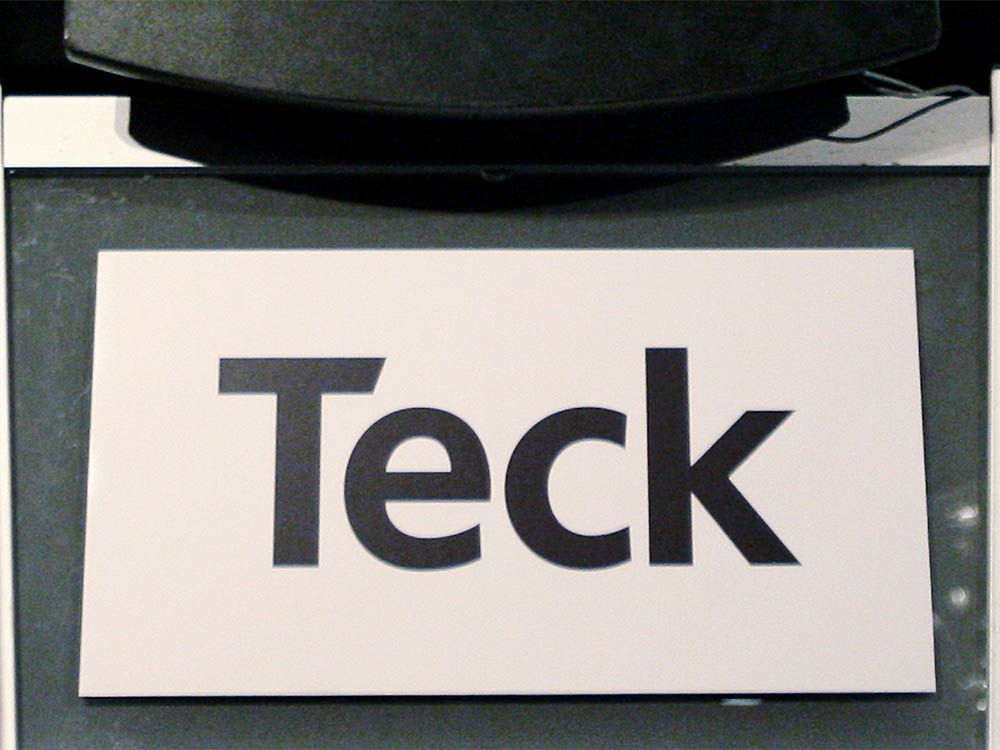 9. Ottawa sets aside $1.7 billion for inactive well cleanup:
In April, as layoffs rippled across the oilfield services sector, Ottawa announced it would provide $1.7 billion in funding to clean up inactive and abandoned wells across Western Canada, including $1 billion in Alberta.
There are more than 90,000 inactive oil and gas wells in the province. The program means taxpayers are now paying for environmental liabilities tied to their clean up.
"It's a recognition that the liability management policies simply aren't working," says Shaffer.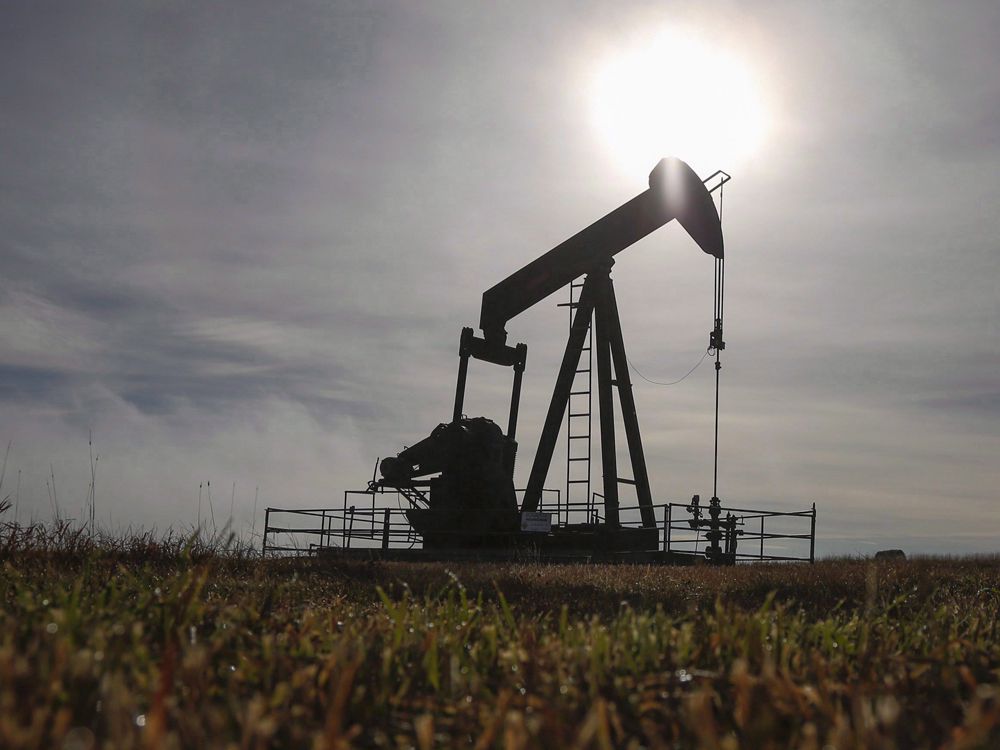 10. AIMCo suffers eye-popping losses:
The Alberta Management Investment Management Corp. made headlines after it suffered more than $2 billion in losses with a volatility-based trading program that went the wrong way after the pandemic triggered a stock-market crash in March.
In July, chief executive Kevin Uebelein said losses from the risky VOLTS trading program weren't acceptable and some employees had left the organization.
The changes come as a debate has raged over Alberta replacing the Canada Pension Plan with a provincial system, and AIMCo potentially overseeing those funds.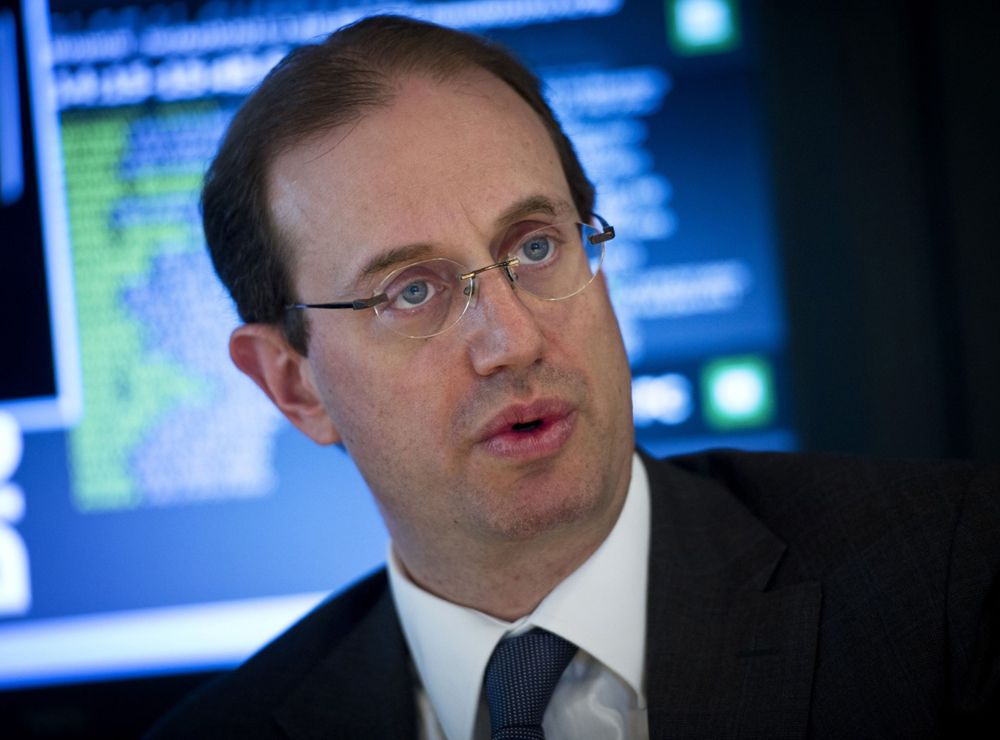 Chris Varcoe is a Calgary Herald columnist.
You can read more of the news on source