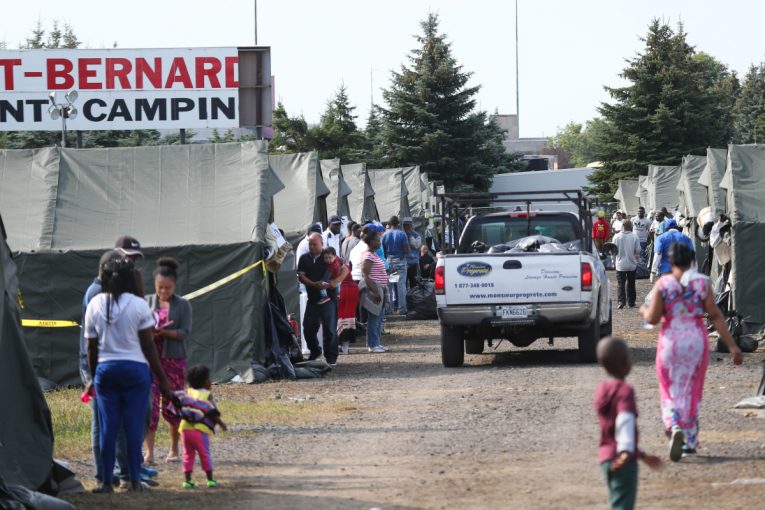 OTTAWA—As the surge of migrants pouring into Quebec hit 4,500 people — mostly Haitians — in the first three weeks of August, the federal government scrambled Monday to stem the tide with a sterner message to would-be asylum seekers and to accommodate hundreds more in the nearby Ontario border town of Cornwall.
The office of Public Safety Minister Ralph Goodale acknowledged the RCMP had intercepted and arrested 4,500 irregular border crossers in Quebec so far this month — on top of 3,000 that crossed in July. They are mostly Haitian and found eligible to file a refugee claim.
On Monday evening, Cornwall city councillors held a special meeting to demand answers of federal, provincial and municipal officials, saying citizens are worried about the impact of all the new arrivals, while many others want to help.
At the Nav Centre conference and hotel facility now hosting 300 people — all Haitian families — is full, and manager Kim Coe-Turner said that with upcoming conferences it cannot accommodate more immediately.
So the Canadian Forces are setting up a tent city on the Nav Centre grounds that will be an "interim lodging site" for up to 500 Haitians asylum seekers who will be directed there by border services authorities at Lacolle, Que., because Montreal's shelters and services are overwhelmed, said Cornwall's emergency management coordinator Bradley Nuttley.
You can read more of the news on source