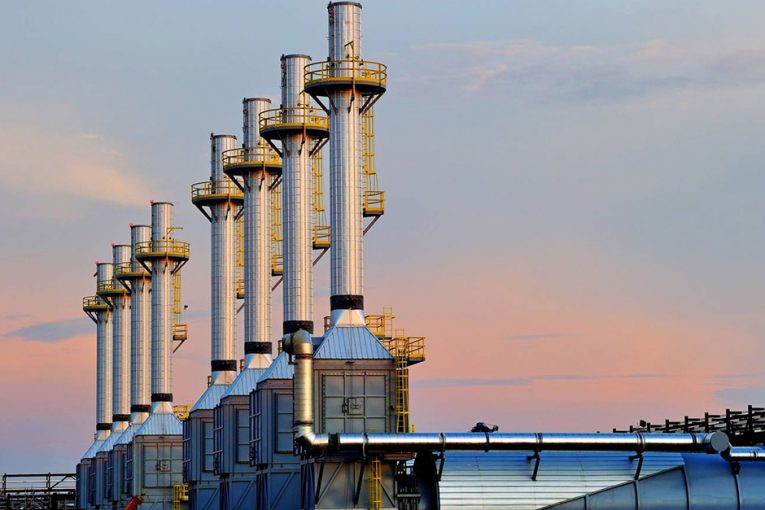 OTTAWA — Canadian oil and gas companies are disappointed at being left off the shortlist from Ottawa's $950-million "supercluster" program, a decision that comes as the energy sector struggles to shrug off the image that it's in decline and slow to innovate.
The Ministry of Innovation, Science and Economic Development has been rolling out the finalists for the program this week after narrowing down the total number of proposals from more than 50 down to nine.
On Thursday innovation minister Navdeep Bains announced shortlisted companies in Calgary and Vancouver following similar announcements earlier this week in Halifax, Toronto and Montreal. In Calgary, the ministry announced the shortlisting of an agri-foods supercluster focused on making Canada a "global supplier of sustainable, high-quality, safe food", and an infrastructure supercluster focused on making construction companies more "productive and cost effective."
An oil and gas-focused group put together a bid under the Clean Resource Innovation Network (CRIN), a consortium involving several think-tanks, academic institutions, government bodies and oil and gas producers, but is not among the finalists.
"We have an extensive track record of research and development in Canada, and obviously we would have very much appreciated the recognition for being leaders in innovation—and obviously we would have appreciated the financial support," said Joy Romero, the vice-president of technology and innovation at Canadian Natural Resources Ltd. who headed the industry submission.
Major oilsands players including Suncor Energy Inc., Canadian Natural Resources, Cenovus Energy Inc., and international producers Royal Dutch Shell Plc, BP Plc and ConocoPhillips Co., among others, were included in CRIN's proposal, which aims to invest in technologies that reduce water usage, reclaim developed land, monitor methane emissions, digitize their operations and research low-emissions end uses for hydrocarbons.
The "supercluster" spending aims to create communities of academics, investors, private businesses and policymakers who share knowledge and effectively create hives of innovation. Ottawa officially unveiled the program in May, and received bids from over 1,300 businesses and other organizations.
Ottawa's decision comes amid a growing belief in the Calgary-based energy sector that the federal government has actively worked against its interests, particularly by expanding the National Energy Board's regulatory requirements to build major infrastructure projects, such as the Energy East pipeline proposal, which was scrapped by TransCanada Corp. last week.
Alberta energy minister Margaret McCuaig-Boyd called the National Energy Board's expansion a "historic overreach" that "has potential to impact the future of energy development across Canada" in a statement following the cancellation.
The energy sector has also grappled for years with its image of being technologically unimaginative, despite pumping billions of dollars into research and development and installing many leading-edge technologies.
Minister Bains told the Financial Post Tuesday the initiative did not exclude the oil and gas sector, saying there will be inherent "overlap" between the final superclusters that will lead to energy innovation.
While Calgary's oilpatch was shunted, another old-world industry, mining, made the cut.
A mining supercluster was announced as one of the finalists this week, led by the Canada Mining Innovation Council, with the aim to "tackle global challenges of energy intensity" and "initiate export pathways," among other aspirations. Other finalists included clusters focused on digital technologies, artificial intelligence and "advanced manufacturing."
Observers were not surprised that the oil and gas bid is not among the finalists, but said the program seemed not to have a focus on clean energy sources from the outset.
"What struck me as odd about this program is that it was so open-ended," said Richard Hawkins, a professor at the University of Calgary who focuses on science technology and innovation policy. "I would have thought the government from the very beginning would explicitly focus in on the alternative energy sector."
Members of the Calgary-based oil and gas sector say they are a crucial bridge between old and new energy technologies. Much of the scientific know-how from the fossil fuel industry could be applied to the renewable energy sector, says Andy Mah, the chief executive at Advantage Oil & Gas Ltd., a medium-sized producer with assets in the Montney Formation of northwest Alberta and B.C.
"If we could use that knowledge that is already there, new technologies could be advanced much more quickly," he said.
Advantage was not part of the CRIN bid, but Mah said there is plenty of potential to improve either existing oil and gas technologies and pass those improvements on to other sectors.
A wastewater recycling technology developed by Vancouver-based Saltworks Technologies for the oil and gas industry, for example, is now being used in the agricultural space to help farmers reduce water usage. Efforts to use cleaner processes in petrochemical facilities have been passed onto the textile and concrete sectors, while conventional oil and gas refiners have explored using biomass as a feedstock.
"Anything that reduces footprints for us can reduce the footprint of adjacent industries," Canadian Natural's Romero said.
She said those advancements are vital in meeting Canada's climate goals in the medium-and -long-term.
"It keeps the oil and gas sector competitive in a lower-carbon economy, but it also grows new technologies and brings them to market," she said. "All of that contributes to us being able to meet our Paris commitments."
Canadian oil and gas players invested $1.3 billion in research and development in 2015, the latest data available. In its bid, CRIN proposed to match the government funds several times over, similar to a handful of other submissions.
jsnyder@postmedia.com
You can read more of the news on source