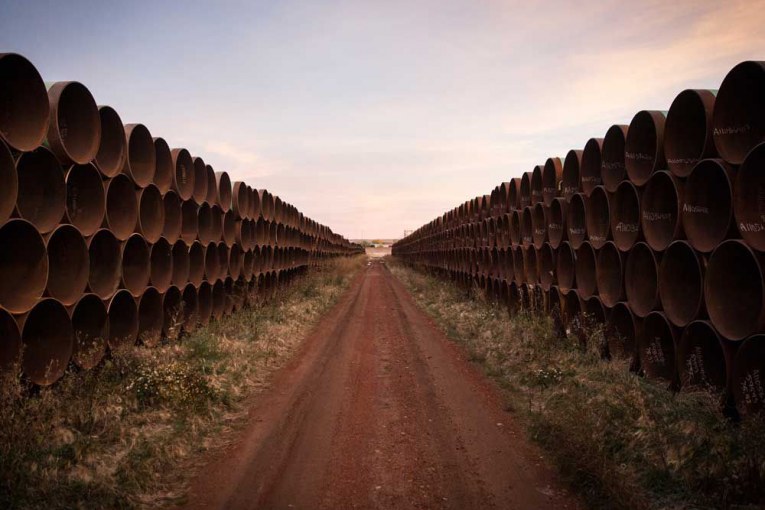 CALGARY — It may be a long shot, but the Canadian oil industry is hanging onto what one called "forlorn hopes" that the long-delayed and controversial US$14.4-billion Keystone XL pipeline might still be built despite Joe Biden's victory in the United States presidential election.
Biden has previously said that as president he would cancel the permit that Donald Trump issued for the Keystone XL pipeline project, which would carry heavy oil from Alberta to refineries on the U.S. Gulf Coast. But the president-elect signalled in his election victory speech over the weekend that he would cooperate with Republicans in Washington, D.C., which has given fresh hope to the beleaguered Canadian oil industry that Keystone XL's prospects aren't dead yet.
Biden's speech made bipartisan cooperation part of his mandate as president, which SAF Group principal and chief market strategist Dan Tsubouchi said could signal that some of his more strident positions on the oil and gas industry will be softened.
"We recognize that pretty well everyone expects (Biden) to pull the presidential permit for Keystone XL," Tsubouchi said in a research note on the weekend, adding, "his need to get people back to work gives him cover to let Keystone XL keep going."
The Canadian federal government signalled over the weekend that officials would advocate for Keystone XL, which broke ground in March and is currently under construction.
"The first opportunity and one of the most important will be the early phone calls between the Canadian government and the president-elect and his team," said Tim McMillan, chief executive of the Canadian Association of Petroleum Producers, an industry group, describing the approach he believes Ottawa should take on Keystone XL.
McMillan said he was encouraged that Foreign Affairs Minister Francois-Phillippe Champagne said Keystone XL was "top of the agenda" over the weekend during a CBC interview, in which the minister also said "Canada is the most reliable energy supplier to the United States."
Multiple executives said they were encouraged — some even said "elated" — to see the federal government take a definitive positive tone on the 830,000-barrels-per-day pipeline project after years of what they called lukewarm support for the sector.
"For the federal government to identify and signal that this is a priority for them is key and appreciated," McMillan said, adding Keystone XL's fate will require a coordinated effort from Ottawa, Alberta and Saskatchewan.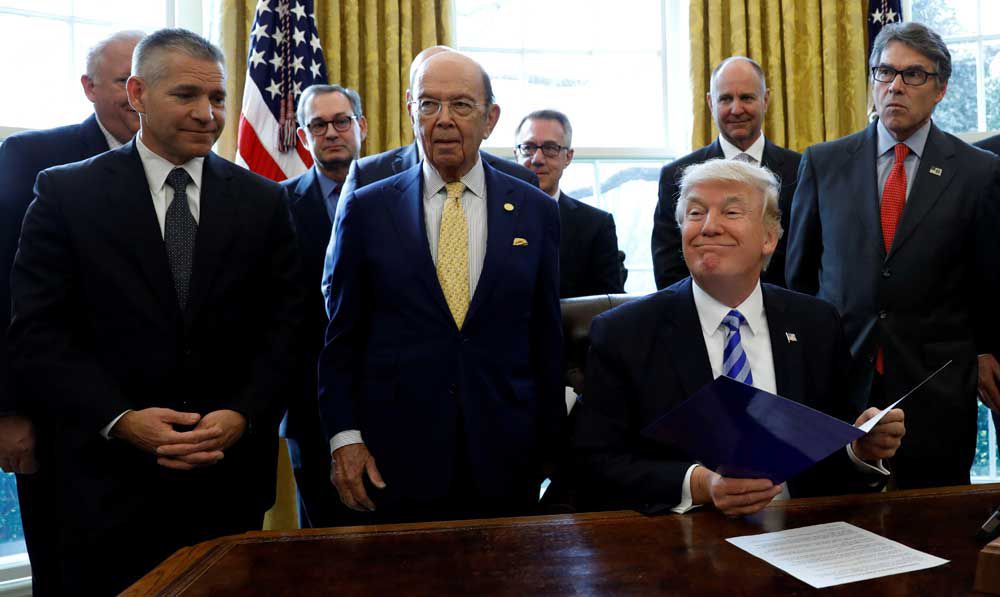 Federal officials reiterated their intention to advocate for the Alberta-to-Nebraska oil pipeline project on Monday and signalled Ottawa would highlight the country's climate-change legislation and goals in discussions with officials in Washington.
"Our government fully supports the Keystone XL pipeline. This project has already created 1,500 well-paying jobs for Canadians, and we will continue to advocate for its completion," said Ian Cameron, spokesperson for Natural Resources Minister Seamus O'Regan.
"We are also fully committed to exceeding our Paris 2030 targets and achieving net-zero emissions by 2050. We are already investing in energy efficiency, zero-emission vehicles, clean technologies for traditional resource sectors, renewable energy smart grids and more."
However, some experts in the U.S. believe Keystone XL is a long shot given Biden's previous pledge to cancel the project if elected. He was also vice-president when Barack Obama cancelled the project outright on Nov. 6, 2015.
"There have been lots of forlorn hopes that have eventually come to fruition. I would never tell someone to completely give up but, with that said, I don't see any reason to believe that his position on Keystone XL has changed," said James Coleman, a law professor with a focus on the oil and gas sector at Southern Methodist Universit's Dedman School of Law in Dallas.
"The Canadian government can say it's top priority, but that didn't prove effective with the Obama administration last time, so it's hard to see how the Canadian government now has more leverage."
Whitecap Resources Inc. chief executive Grant Fagerheim said the federal government's approach should focus on both environmental progress in Canada and the economic contributions of the pipeline. Focusing on one or the other, he said, would be too "lopsided."
In addition, he said, there should be some recognition that the U.S. is a major oil producer and Canada is a major export market for American producers.
"We are actually importing oil from the United States as well," Fagerheim said, noting that Eastern Canadian refineries process large quantities of crude from the shale boom in the U.S.
Keystone XL remains an important export project for the Canadian oil industry, but additional projects such as the 590,000-bpd Trans Mountain Expansion and Enbridge Inc.'s Line 3 replacement provide the industry other export options and ample pipeline capacity in the medium term.
"In the current environment, where investors do not want production growth, but would strongly prefer return of capital via buybacks or dividends, the new outlook of TMX plus Line 3 is adequate," said Eric Nuttall, partner and portfolio manager at Ninepoint Partners LLP in Toronto.
Nuttall said the Keystone XL project would "provide a good insurance policy" if there are delays to the other two pipelines under construction.
• Email:
You can read more of the news on source