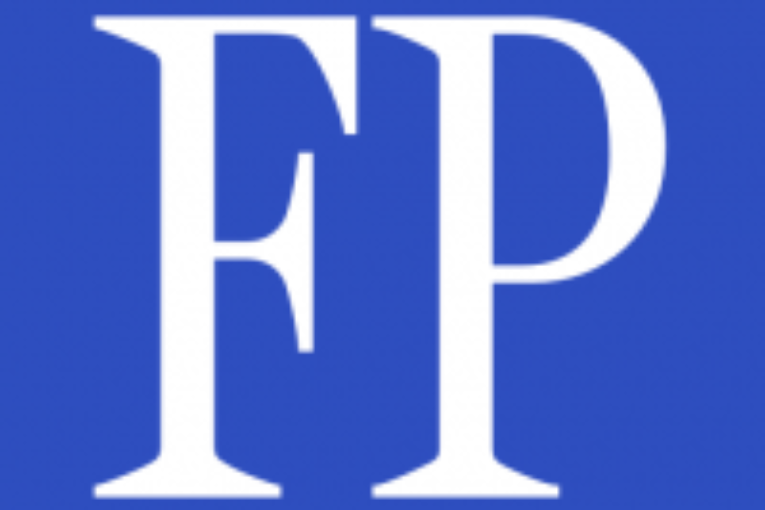 CALGARY – Faced with a rapidly deteriorating economic outlook for her province, Alberta Premier Rachel Notley took her most dramatic action yet on Wednesday with the announcement that her government will buy two trains to move oil out of the province.
"We have already engaged a third-party to negotiate and work is well under way. We anticipate conclusion of the deal within weeks," Notley said during a speech to business executives in Ottawa.
The decision comes as the province's economic picture has worsened dramatically over the past six weeks amid discounts on Canadian oil that recently hit a record US$50 per barrel.
The situation is so dire that ATB Financial chief economist Todd Hirsch revised his forecast downward for the Alberta economy twice before he released it last week, with GDP growth now pegged at 2.1 per cent and unemployment rate averaging 6.6 per cent next year.
If he has the chance to update it now that it's published, Hirsch said he might revise the outlook down again.
"We are in a dramatically different oil price environment than we were two months ago," Hirsch said, adding the fall in WCS oil prices relative to the West Texas Intermediate benchmark has darkened the province's economic outlook.
"In Alberta's economy, we feel like we're in this suspended animation, waiting for something to happen," he said, adding that forecasts could change in either direction depending on how the WCS discount changes in the next few weeks.
To alleviate the pressure, the provincial government is currently negotiating to buy two new unit trains to move oil out of Alberta and clear the glut. The country's oil output will average 4.59 million barrels a day this year, 22,000 more than previously forecast, National Energy Board data shows.
"Should we be selling our most valuable commodity for pennies on the dollar? No, that is stupid," Notley said.
The trains would carry capital costs of approximately $350 million and allow the government to move an additional 120,000 barrels of oil per day out of the province by late 2019, which the premier expects would generate $1 million per day in new federal revenues and narrow the discount for Canadian oil by $4 per barrel.
"It seems way too conservative," said Ninepoint Partners senior portfolio manager Eric Nuttall said of the $4 per barrel figure. "This is really significant."
The announcement will contribute to crude oil-by-rail shipments rising from current levels of 270,000 barrels per day to 450,000 bpd in the third quarter of next year, according to Nuttall. Combined with Enbridge Inc.'s Alberta-to-Wisconsin Line 3 pipeline project coming into service, the market should balance over that time frame.
Nuttall expects the discount to fall below US$25 per barrel for Canadian oil after April 2019, which would be a dramatic improvement over current spreads of US$33.25 per barrel.
"In the short term, there will still be oversupply as crude-by-rail ramps," Nuttall said, noting the Alberta government could further address the oversupply by requiring producers to curtail output.
Notley had previously said she hasn't ruled out any option, which includes a forced curtailment of production.
On Wednesday, Notley's rival, Jason Kenney, who leads the opposition United Conservative Party, recommended implementing a 10 per cent production cut to Alberta's oil output — which is a higher figure than other calls for action.
A recent Scotiabank report indicated a four per cent curtailment could balance the market.
Credit ratings agency DBRS Ltd. warned Wednesday that without action on the differentials, it "may take negative rating action on producers leveraged to Western Canadian production if current benchmark pricing prevails for an extended period of time."
Notley's speech in Ottawa focused largely on the economic struggles Albertans have faced in recent years, beginning with the oil price crash of 2014 and now exacerbated by the massive discounts that have kept Canadian oil prices low as crude elsewhere has rallied.
In her speech, Notley called the situation "fiscal and economic insanity."
Alberta is expected to release its second-quarter fiscal update this week, which will provide a glimpse into the government's balance sheet.
"The differential isn't just numbers on a screen and economists talking, it's real people," she said.
In fact, the prolonged period of economic hardship in Alberta has had a lasting effect on the province's social fabric.
The amount of time Albertans spend unemployed has tripled in a 10-year time period, University of Calgary economics professor Ronald Kneebone said. His new report, published Wednesday, showed that by October an unemployed person in the province had been out of work for 20.9 weeks, compared to just 7.4 weeks at the same time in 2008.
"It's far more likely now that you're going to exhaust your EI before you find a job. If you do, that might mean you choose to go on social assistance," Kneebone said, adding the number of social assistance cases in Alberta has doubled in 10 years from 28,000 people to 56,000.
Trevor Tombe, another University of Calgary economics professor, said Alberta's economy is growing but "the pace of recovery is slower than people would hope."
"In Calgary, in particular, the recovery is particularly slow in the labour market, especially for lower-skilled young men," Tombe said, noting that demographic has largely not participated in the province's improving economic prospects.
However, he doesn't think the narrowing of the discount for Alberta's oil will have a dramatic effect on the province's economy – not because it isn't a significant problem, but because the province's largest employers had already trimmed their spending in the 2014 oil price rout.
Alberta continues to have the third-highest unemployment rate in the country, at 7.3 per cent, after Newfoundland and Labrador, where unemployment is 12.7 per cent, and Nova Scotia, where it is 7.7 per cent.
Canada' average unemployment rate stands at 5.8 per cent.
• Email:
You can read more of the news on source