The incoming president of the United States has promised to kibosh the Keystone XL project.
So what happens to Alberta's
$7.5-billion financial commitment
to the cross-border pipeline if that occurs?
Is the province's $1.5-billion equity investment, made to get construction started this year, a sunk cost?
Are we on the hook for any of the $6-billion loan guarantee that begins next year, before Joe Biden is sworn in as president on Jan. 20?
Are there any chips left for the Canadian and Alberta governments to play?
"There's a bunch of information the government, in my view, owes the public at this point. They owe it to tell us what the fate of the original, actual equity investment is," said MLA Kathleen Ganley, the NDP's energy critic.
Indeed, they do. It's our money at risk.
It's always been clear the UCP government's decision in March to invest in Keystone XL was a bet with some degree of risk.
For Alberta, the benefits of the project are apparent.
Once built, the pipeline will ship 830,000 barrels of oil per day from Hardisty to Nebraska. It will connect to TC Energy's existing pipeline system, with the oil transported to Gulf Coast refineries.
The pipeline would give Alberta producers greater access to a market that wants more Canadian heavy oil. It could unlock future investment in the oilsands to increase production.
It will create about 2,000 construction jobs in the province and thousands more south of the border.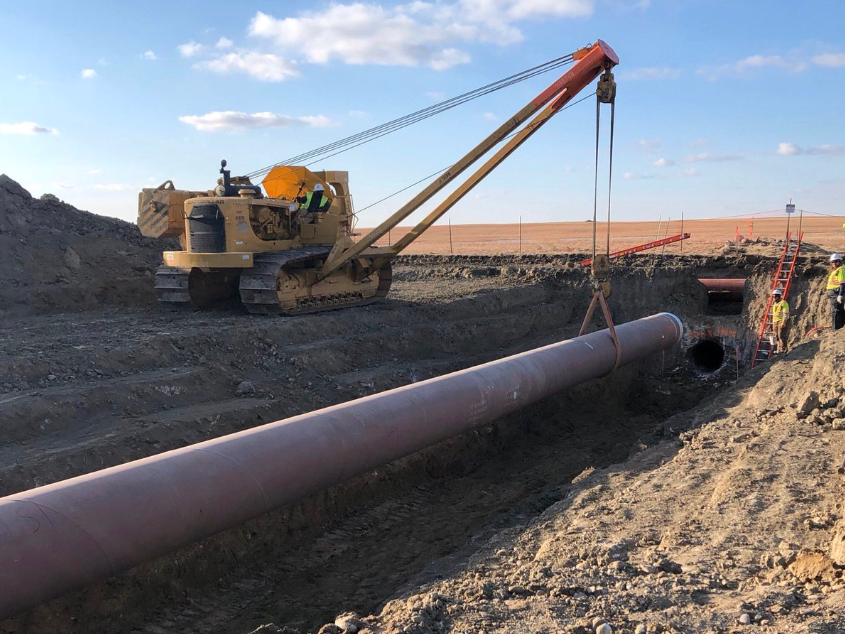 However, Premier Jason Kenney acknowledged the risks in late March when he unveiled the investment, while calling the decision "a solid bet that will produce a handsome return" for Albertans.
At that moment, Biden hadn't yet pledged to kill Keystone XL;
the pronouncement wouldn't come until mid-May
.
But the Obama administration, with Biden as vice-president, had rejected the project back in 2015. Keystone XL was always going to be in jeopardy if Donald Trump lost this year's presidential contest.
Once in office, Biden can withdraw the presidential permit without consulting anyone else, although it's uncertain where the issue stands on his priority list, said Christine Tezak, managing director of research at ClearView Energy Partners in Washington, D.C.
"The president will face phenomenal pressure within his party and within his own administration to do something to stop the project," she said Tuesday.
There's a chance the incoming president could change his mind after considering the impact of Keystone XL on thousands of American union jobs, or the growing appetite of U.S. refiners for Canadian heavy oil.
Lobbying from Ottawa and possible horse-trading between the U.S. Senate and White House could also make a difference.
Unlike the 2015 decision, construction work is now being done on both sides of the border.
It's a lot tougher to yank the rug out from people earning a paycheque today than from a proposed development with only theoretical benefits and jobs.
By the end of this year, more than 10 per cent of Keystone XL will be completed.
Related
Alberta, Ottawa will make case for completing Keystone XL to Biden administration
Breakenridge: Kenney's best ally on saving Keystone XL may be his worst enemy
Varcoe: Keystone XL's future — and Alberta's $1.5B investment — up in air as U.S. votes counted
"It's very much a different project than it was previously," James Rajotte, Alberta's senior representative to the United States, said Tuesday.
Rajotte noted TC Energy has the support of four key U.S. unions backing the development. It has agreements with First Nations interested in acquiring an equity stake in Keystone XL.
"It's in Alberta's interest that this pipeline moves forward. It's in Canada's interest," Rajotte said.
"My role here is to advocate for that as best as I can with both parties, with Congress and with the administration, and that's what we will do."
However, the decision rests with the incoming president.
If Biden lives up to his word, what happens with the financial commitment made by the province through the Alberta Petroleum Marketing Commission?
"In my mind, they were pretty explicit that they were saying we're going to put $1.5 billion at risk to get the construction going," said former APMC chief executive Richard Masson, now an executive fellow at the University of Calgary's School of Public Policy.
"If the pipeline gets cancelled, we are out the $1.5 billion, and it's up to the government to convince us we are not going to lose the whole $1.5 billion."
For Ganley, another key question is what happens with the province's loan guarantee of up to $6 billion, which is slated to kick in at the start of next year.
Speaking to reporters on Friday, Kenney provided some clarity, noting TC Energy is developing its lending syndicate for the project to support construction in 2021.
"It's a very small portion of the loan guarantee (that) would be triggered at the beginning of the year, but the balance would be held back to help secure financing month by month as construction proceeds next year," he said.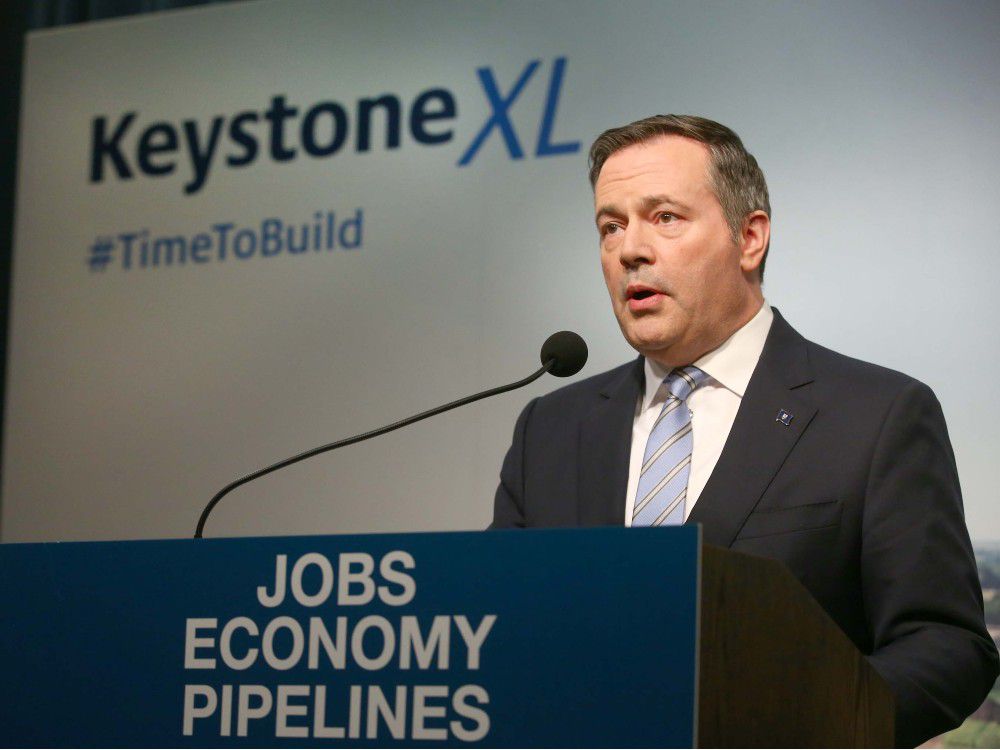 But how much money would be at risk at that time?
What happens if Biden nixes the permit shortly after taking office in late January — or waits a few months before making a final decision?
"Alberta put billions of dollars into what was a risky project," said Anthony Swift of the National Resources Defense Council.
"A government attempting to push forward a project that financial markets view as too risky is a foolish bet."
It's too early to declare the investment a lost cause, although opponents will hope that's the case. But it's not too soon to ask questions about taxpayers' money at risk.
Former Alberta finance and energy minister Ted Morton said it's possible that Biden will change his stance.
But Morton, who has written about the risks of Alberta investing in energy projects such as the Sturgeon refinery, points to a long record of losses when governments dabble in private-sector developments.
"It can only be justified by saying desperate times call for desperate measures and we will see if it pays off. But it's a big risk," Morton said.
"And the track record of Alberta governments taking these kinds of risks is very unhappy."
If Keystone XL is cancelled, many players in Alberta's oil sector will be profoundly unhappy.
The potential loss of a provincial investment would only add to the misery for the government and taxpayers.
Chris Varcoe is a Calgary Herald columnist.
You can read more of the news on source