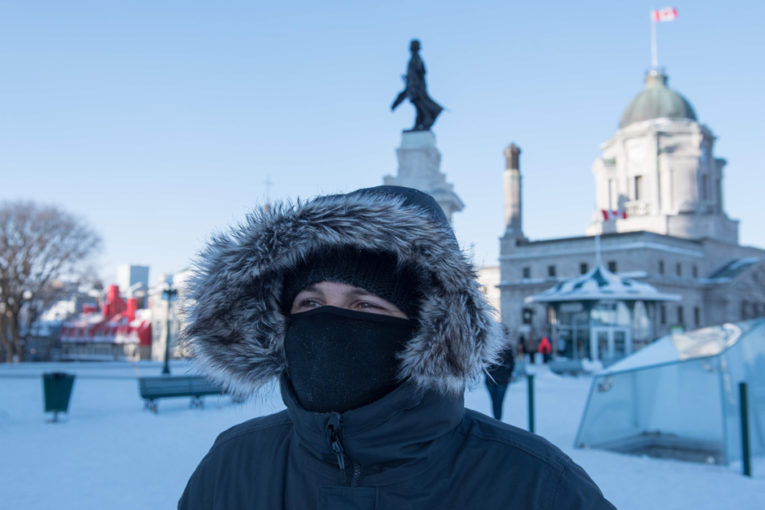 CALGARY – The deep freeze currently chilling most of North America is providing a boost to beleaguered natural gas producers, but analysts believe the colder temperatures would need to last for months for prices to improve further.
Between Christmas and New Year, AECO, Alberta's natural gas price benchmark soared 72 per cent from $2.50 per thousand cubic feet to $4.30 per mcf as "extreme cold" warnings were issued for the entire province – and throughout much of Canada – amid Arctic-like temperatures.
The drop in temperatures in Alberta was so severe that some natural gas wells were frozen shut – a phenomenon industry players call "freeze-offs" – which occur when the water and condensation in a well freezes on its way to the surface. The frozen wells helped limit gas supplies while demand surged.
"The jump we saw in prices, it was impressive to see, but it's very, very short lived," GMP FirstEnergy analyst Martin King said of the recent uptick in AECO spot prices.
Shares in Calgary-based natural gas producers with exposure to AECO also extended gains made over the last week, with Peyto Exploration and Development Corp. shares up more than 4 per cent by close on Tuesday to $15.70, Birchcliff Energy Ltd. rising 3 per cent to $4.54 and Tourmaline Oil Corp. rising just under 2.5 per cent to $23.37 per share.
King said natural gas storage levels in Alberta are still significantly higher than the same period last year, although increasing volumes of gas are being produced in Alberta and around North America, will eventually weigh on natural gas prices across the continent.
"It's going to take a lot of cold for many, many weeks to make a sizeable difference in storage levels to put in a better AECO pricing for at least the first half of this year," King said. "We are so over-stocked on gas right now, it's crazy."
The cold snap that blanketed Alberta over the last week has started to thaw, with temperatures in Calgary rising from -20 degrees C to -2 degrees C between Tuesday and Monday.
Bloomberg data showed American consumers burned a record-setting 143 billion cubic feet of gas on Monday – breaking the previous one-day record of 142 bcf set during the "Polar Vortex" of 2013 – as many parts of the U.S. experienced their coldest temperatures on record.
As they did in Alberta, natural gas prices around the U.S. rallied in recent weeks as more consumers burned gas to heat their houses. NYMEX natural gas prices surged 17 per cent, from $2.60 per mcf to $3.04 per mcf, over the weeks of December.
"Canadian gas prices are so low that any cold-caused demand increases have a material effect on the price – it's just a lower price to begin with," Auspice Capital president Tim Pickering said, adding that domestic natural gas prices are depressed relative to U.S. prices due to a lack of export infrastructure such as natural gas export plants.
U.S. natural gas prices have seen more sustainable rallies during the recent cold snap because producers in the States enjoy better export infrastructure due to LNG export terminals and their ability to pipe natural gas to Mexico, Pickering said.
At various points through the fall, Alberta natural gas prices collapsed into negative territory for the first time ever as a lack of pipeline space meant producers were not able to move their gas into storage.
Raymond James analyst Jeremy McCrea said he expected the differential between AECO prices and U.S. benchmark natural gas prices like Henry Hub would remain wide without more export capacity.
"Although the recent cold snap has been favourable to near-term spot prices, the underlying long-term view is there is increasing new gas coming on-stream from the Montney (in Alberta) and the Permian (in Texas) that show no sign of abating," McCrea said.
McCrea said analysts widely expect AECO prices to average $2 per mcf over the course of 2018.
Financial Post
gmorgan@nationalpost.com
You can read more of the news on source