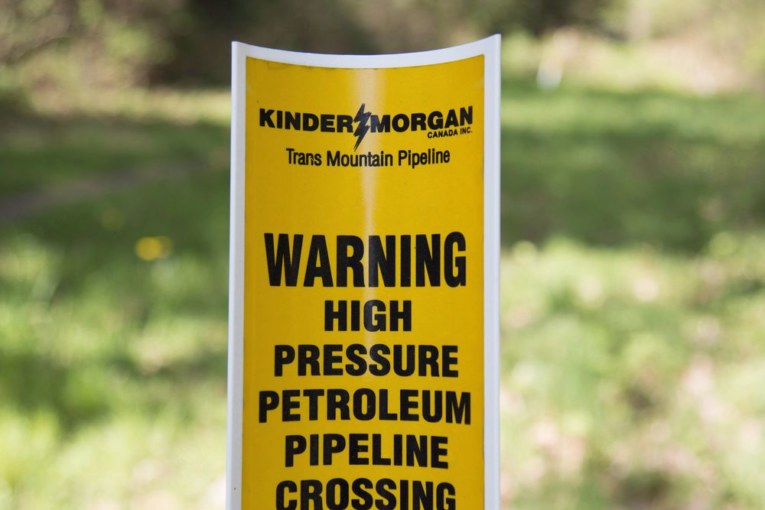 Canadians have split down the middle over the federal government's decision to purchase the Trans Mountain pipeline expansion project, according to an Angus Reid Forum online survey released Tuesday.
The poll found 37 per cent of Canadians believe the federal government made the right decision, with the same per cent saying it was the wrong decision. 26 per cent of those surveyed said they are unsure about the decision.
The survey followed the federal government's announcement on May 29 that they would be moving forward with the purchase of the Trans Mountain pipeline expansion for $4.5 billion.
While most provinces are fairly evenly split, Alberta showed a greater-than-average support with 51 per cent saying it was the right decision to purchase the pipeline and only 28 per cent opposed.
However, when asked if they support the pipeline itself, regardless of federal involvement, 82 per cent of Albertans were in support, revealing a distinct gap between those who support the pipeline and those who believe the government made the right decision in purchasing it.
Out of the Canadians supporting the decision, 66 per cent said the Trans Mountain project is a good investment for Canadian taxpayers and 50 per cent said the government had no choice but to intervene in order to save the project. 41 per cent also said the purchase was necessary to save Canada's reputation as a reliable place to do business.
For those who opposed the government's purchase, 64 per cent said the government should not be in the pipeline business because of the precedent it sets. Only 39 per cent said the government paid too much for the project and 42 per cent said they oppose the pipeline altogether.
Alberta residents are still not happy with British Columbia's opposition to the project, with 83 per cent saying the B.C. government is wrong. All other provinces agree with Alberta; even in B.C., 56 per cent believe their government's actions are wrong.
Overall support for the pipeline has slowly increased across Canada this year with 57 per cent in support in June, while only 49 per cent of Canadians supported the project back in February. Opposition remained the same from April to June at 26 per cent, after falling slightly from 33 per cent in February.
The proportion of Canadians who strongly support the pipeline has increased significantly from 19 per cent in February to 30 per cent in June.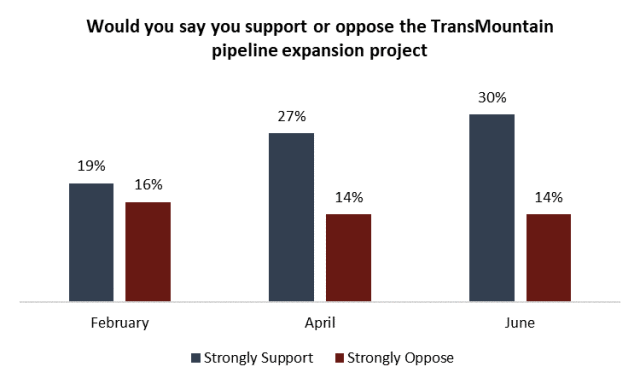 The online survey by Angus Reid Forum ran from June 7 to 10 among 1,021 randomized Canadians. A probability sample of this size would carry a margin of error of +/- 3.1 percentage points, 19 out of 20 times. Numbers are rounded, which could cause discrepancies in or between totals.
On Twitter: @BabychStephanie
You can read more of the news on source