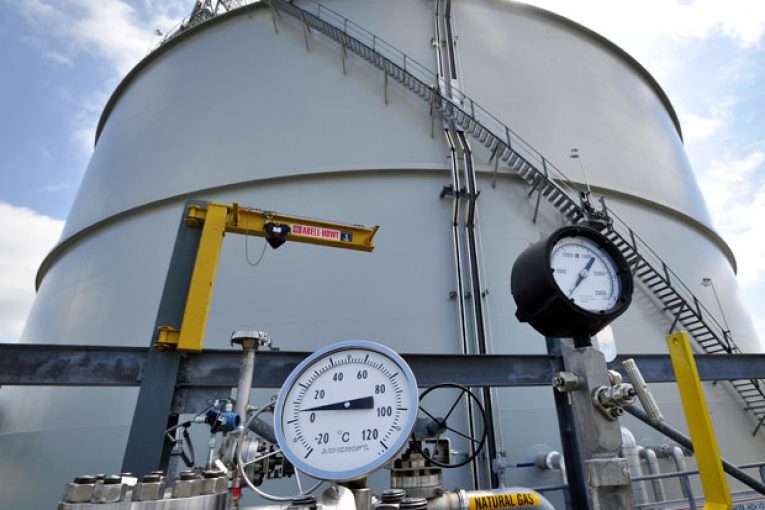 CALGARY — Despite recent project cancellations, BC Hydro still expects three LNG projects — and possibly a fourth, which is undergoing a feasibility study — will need power from its controversial and expensive Site C hydroelectric dam.
In a letter sent to the British Columbia Utilities Commission (BCUC) on Oct. 3, BC Hydro's chief regulatory officer Fred James said the provincially owned utility's load forecast includes power demand for three proposed liquefied natural gas projects because they continue to ask the company for power.
The letter and attached report provide some detail on which of the LNG projects proposed in B.C. are more likely to be built, given recent project cancellations.
The documents are also an attempt to explain why BC Hydro continues to forecast a surge in electricity demand in the province even though massive LNG projects proposed by Malaysia's state owned oil company Petronas and China's CNOOC Nexen have been cancelled.
An explanation is needed because B.C.'s new NDP government had promised the BCUC would review the need for the $9-billion Site C dam, which was commissioned to provide power for the province's nascent LNG industry. The commission had specifically asked for an explanation of BC Hydro's electric load forecast as it relates to LNG projects by Wednesday.
The three projects that continue to ask BC Hydro for electricity are Shell Canada Ltd.'s LNG Canada project, the Woodfibre LNG project and a future expansion of FortisBC's Tilbury LNG storage facility.
None of those projects have officially been sanctioned but "service requests from industrial sector customers, including LNG, are generally included in our industrial load forecast," the report noted.
In a redacted section of the report, BC Hydro also raises the possibility of a fourth LNG project, which is exploring the need for power in B.C.
"BC Hydro is currently undertaking feasibility studies for another large LNG project, which is not currently included in its Current Load Forecast," one section of the report notes, though the remainder of the section is redacted.
The Site C dam, which has become a source of controversy in B.C. and was an important election issue, is currently under construction and is expected to be in service by 2024, a timeline which had been considered to provide LNG projects with power by the time they are operational.
BC Hydro's letter to the BCUC refers to media and financial industry reports that indicate global LNG markets will require more supply by 2023.
"While there remains significant uncertainty, global LNG demand will continue to grow and there is opportunity for B.C. LNG," the report notes.
Financial Post
Twitter.com/geoffreymorgan
You can read more of the news on source