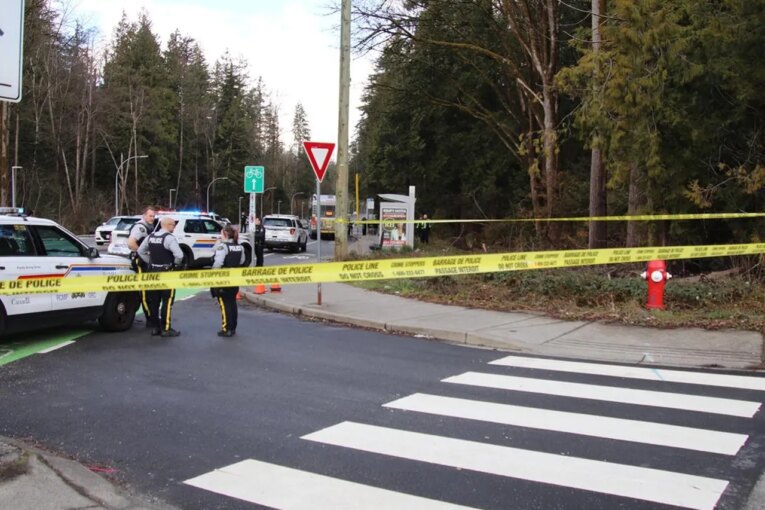 SURREY, B.C. – The victim of what RCMP allege was terrorism on a Surrey, B.C., bus on Saturday has returned home from hospital after his throat was slashed in an attack a family member says could have easily killed him.
Chris Jensen says his partner's brother suffered a knife wound stretching from the back of his neck to near his throat, just below the left side of his jaw.
He says the victim, who he calls his brother-in-law, returned from hospital Tuesday to the home in Surrey, where he lives with Jensen and his partner.
Jensen says his brother-in-law described getting onto the bus and then turning to help a man he thought was falling before he saw the knife.
He struggled with the armed man and eventually succeeded in pushing the attacker off the bus after being wounded.
Abdul Aziz Kawam, who is due to reappear in Surrey provincial court on Wednesday, is charged with attempted murder, assault causing bodily harm, aggravated assault, and assault with a weapon, all in association with terrorist group the Islamic State.
Jensen says his brother-in-law suffered some vocal-chord damage, but the knife did not strike any major tendons or arteries, and doctors are hopeful he can make a full recovery.
"We face the reality that it could have been worse. We know that recent stabbing victims have not been so lucky," Jensen said,
"We know there is a lot of violence that pops (up) that randomly … and the best you can do is be vigilant."
Jensen has set up a GoFundMe page for the victim, who he says is Indigenous.
He says on the page that the victim is "one of the most unassuming, kind, shy, gentle, and caring people you could ever meet."
This report by The Canadian Press was first published April 4, 2023.
— By Chuck Chiang in Vancouver
SHARE:
JOIN THE CONVERSATION
Conversations are opinions of our readers and are subject to the Code of Conduct. The Star
does not endorse these opinions.
You can read more of the news on source