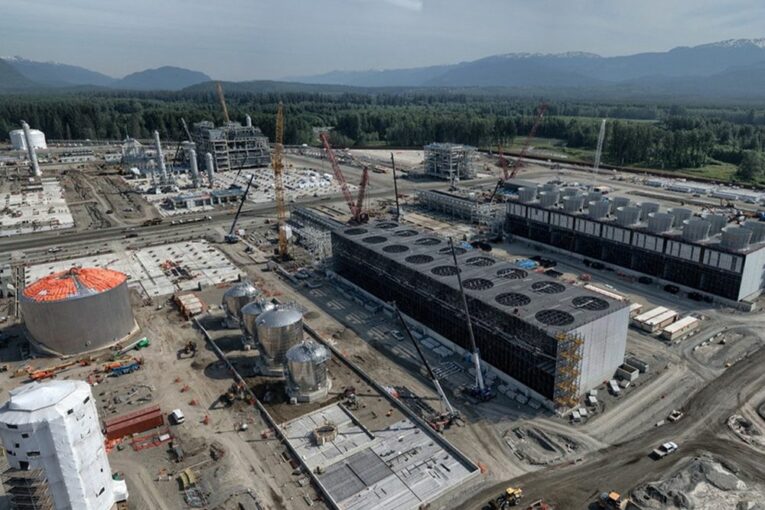 The CEO of Canada's largest energy company says countries such as Japan and Germany are knocking on our front door seeking supplies of natural gas.
We apologize, but this video has failed to load.
Try refreshing your browser, or
tap here to see other videos from our team.
Varcoe: Will Canada answer allies' call for LNG — 'it's a TBD,' says Enbridge head
Back to video
Will this country answer the call? Are we doing enough to grow the LNG sector?
"It's a TBD," Enbridge CEO Greg Ebel said in an interview Wednesday.
"When our big allies, the Germans and the Japanese, come knocking, we've got to answer that door . . . We recognize we have an obligation to answer the door and, in good Canadian fashion, we need to make sure — we're deciding how to open the door."
Ebel's comments neatly sum up the general indifference some political leaders in the country exhibit today toward growing Canada's liquefied natural gas (LNG) industry.
The world needs more energy.
The invasion of Ukraine last year by Russia — previously the world's largest oil and gas exporter — and rising energy prices have thrust security of supply concerns into the spotlight.
Yet, climate considerations, the energy transition and the drive to decarbonize can't be ignored.
Speaking in Ottawa on Wednesday to a forum about LNG and net-zero held by Policy Magazine, Ebel made the case for saying yes.
With large reserves of gas, Canada can play a role in the transition by expanding the sector, shipping super-chilled liquefied natural gas to other countries, displacing higher-emitting energy sources such as coal.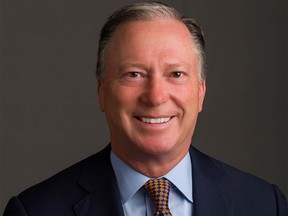 Ebel contends there is a business case for LNG projects in Canada, a clear response to Prime Minister Justin Trudeau's assertion such conditions don't exist for an export terminal off the Atlantic coast.
On the B.C. coast, progress is being made.
The Shell-led LNG Canada development, and the smaller Woodfibre LNG project that is co-owned by Singapore's Pacific Energy Corp. and Enbridge, are proceeding.
Shell and its partners are actively considering a second phase to double the size of the large development at Kitimat, B.C.
It would be an enormous project and create thousands of additional jobs; it would also increase emissions in British Columbia, which is striving to lower its greenhouse gas emissions by 40 per cent by 2030.
Last month, LNG Canada's chief executive told Reuters the liquefaction process for the expansion would initially have to be powered by gas, not electricity, given a lack of necessary transmission lines and infrastructure.
A complete build-out of the LNG project, operating with natural gas-powered turbines, would generate about four million tonnes of emissions annually.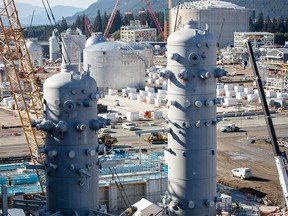 Asked last week if he wants the expansion to proceed, B.C. Premier David Eby delivered one of those classic mixed-message moments.
As Vancouver Sun columnist Vaughn Palmer aptly noted, Eby's response showed little enthusiasm for the big-ticket energy development.
This sounds familiar.
While Japan's Prime Minister Fumio Kishida visited Ottawa last month, he told reporters the world is facing an energy crisis and his country wants to have a closer energy relationship with Canada.
When Trudeau was asked about easing regulatory hurdles for the proposed expansion of LNG Canada, he replied the country will continue to look for ways to be a reliable energy supplier.
He quickly added: "We know the world is moving aggressively and meaningfully toward decarbonizing, toward diversifying, toward more renewables."
However, it's not just political indifference that's standing in the way.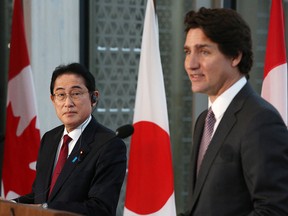 Costs on major infrastructure projects continue to soar in Canada as labour shortages, high inflation and lengthy development timelines take a toll.
On Wednesday, TC Energy announced the price tag of its Coastal GasLink pipeline is now at $14.5 billion — and could go higher — up from last summer's estimate of $11.2 billion.
The pipeline, which will move natural gas from northeast B.C. to LNG Canada's export terminal, is 83 per cent complete.
And the expected cost for the Woodfibre project also increased to US$5.1 billion last July from a reported $1.6 billion.
Western Canada has an advantage with shorter shipping times to reach Asia than projects located on the U.S. Gulf Coast, although construction costs in this country are higher, noted Ian Archer, an associate director with S&P Global Commodity Insights.
Another issue for the industry is that the signal Canada is sending to other countries seeking LNG has been "mixed, at best," he said.
"Beyond the construction costs, which are definitely an issue and remain an issue, there are real questions on Canadian government support for these projects," Archer said.
Recommended from Editorial
Varcoe: Unhappy with Trudeau's response to Japan, Alberta wants spot on trade mission to talk LNG

Smith calls on Trudeau to bolster energy security with Japan during Kishida's visit

LNG Canada, country's $40-billion 'second chance' at becoming a global LNG leader, takes shape
Alberta Environment Minister Sonya Savage said Wednesday she's hopeful Ottawa will commit to growing the LNG sector.
Savage recently spoke with federal Natural Resources Minister Jonathan Wilkinson about exporting western Canadian gas to Japan. She suggested Canada could potentially receive international credits for such exports that reduce emissions in importing countries.
"There are some really good opportunities to move forward with further LNG projects to get to the Asian market. And we're not going to see the federal government stand in our way," Savage said.
There is an opportunity for Canada to significantly grow gas exports from about two billion cubic feet (bcf) per day to more than six bcf by 2050, according to Dulles Wang of energy consultancy Wood Mackenzie.
Existing gas pipelines could be expanded and rising global consumption, particularly in Asia, will provide Canada with a window to build more projects, said Wang.
"Western Canadian LNG projects definitely have a big role to play, especially as countries focus on energy transition goals," he added.
Ebel believes progress is being made in the conversation to nurture and expand the LNG industry and send gas into other markets.
But as he told the audience in Ottawa: "We as Canadians need to answer the knock that's at the door."
Chris Varcoe is a Calgary Herald columnist.
You can read more of the news on source