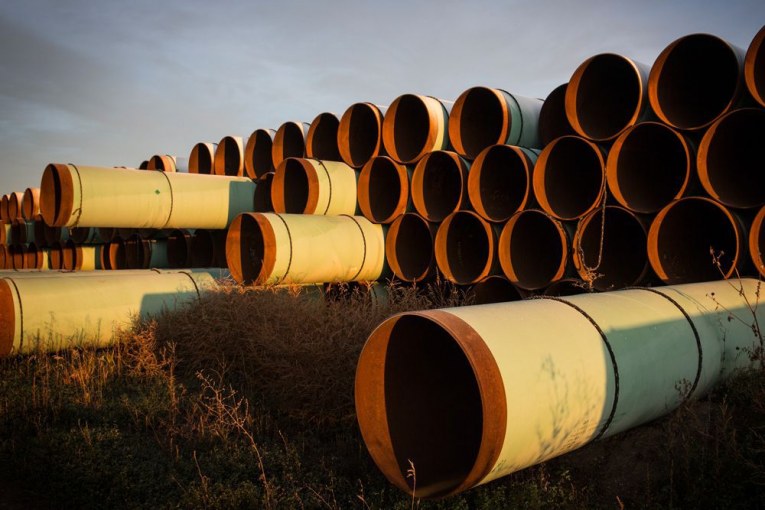 TC Energy continues to build a coalition of backers as it pushes ahead on the Keystone XL pipeline, announcing it's selling a stake in the project to a group of five First Nations in Canada.
It's an important move as the company strives to demonstrate the project has broad-based support from many corners and will provide many benefits — giving Joe Biden another reason not to kill the energy megaproject.
The question is, will it make a difference to the incoming U.S. president?
The Calgary-based pipeline giant signed an agreement Tuesday with Natural Law Energy, a group representing five First Nations in Western Canada that will
invest up to $1 billion in the cross-border oil pipeline
.
"We continue to work with other nations in Canada as well as in the United States that are proximal to our pipeline, to bring other partners into the project," TC Energy executive vice-president Bevin Wirzba said at the company's online investor day.
"The partnering with Natural Law Energy is part of how we will reposition the project."
The announcement underscores the benefits that the US$14.4-billion project can deliver, if the new president doesn't
rip up the project's permits
in the coming months.
If completed, the pipeline would ship 830,000 barrels per day from Alberta to Steele City, Neb., where it would connect with TC Energy's existing pipeline network and ultimately move the oil to U.S. Gulf Coast refineries.
For Alberta, it's been seen as one of three key energy infrastructure developments — including Enbridge's Line 3 Replacement Project and the Trans Mountain expansion — needed to unclog the pipeline bottleneck that has constrained Canadian petroleum producers.
The Alberta government invested $1.5 billion earlier this spring to get construction started on Keystone XL. It's also providing a $6-billion loan guarantee that kicks in next year.
Travis Meguinis, CEO of Natural Law Energy, said Tuesday's agreement is a "historic" moment for the First Nations from Alberta and Saskatchewan, providing economic benefits and giving them a voice in the development.
The group is confident it will be able to arrange financing, which would give it about a 12 per cent equity stake in Keystone XL, he said in an interview.
"Now we have a say," Meguinis said. "I do believe that the financial windfalls are going to be epic, not just to First Nations, but to North America as a whole."
However,
the broader question surrounding Keystone XL remains
.
Will the former vice-president, who pledged last May to withdraw the necessary presidential permit for the initiative, change his mind once he moves into the White House?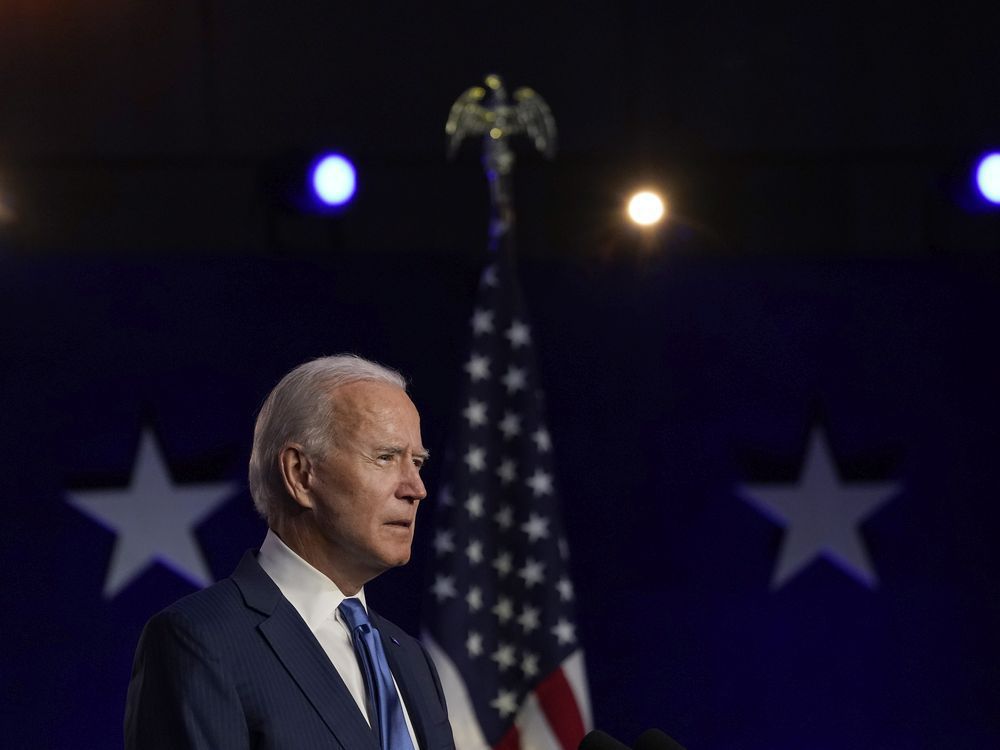 James Coleman, an expert in pipeline law and a professor at Southern Methodist University in Dallas, believes the project faces a daunting road ahead, given Biden's campaign pledge and pressure from environmentalists to stop Keystone XL.
TC Energy is trying to build a "broad coalition" of supporters, including moderate Democrats, union groups and Indigenous communities, that back the project, he said.
"Obviously, the big question is whether that moves the needle for president-elect Biden or if he sticks to his guns to stop the pipeline," Coleman said.
"The odds are against them. But just like in sports, you might be down 3-0 in the third period, but you don't stop playing."
TC Energy, formerly known as TransCanada Corp. has agreements with four U.S. unions that support the project. It will also establish a green energy-training program to help prepare union workers for future renewable energy construction jobs.
"We have looked at the incoming Biden administration's Build Back Better plan. And the steps we've already taken with Keystone XL, we believe, have positioned it very favourably, particularly as we bring jobs to the economy next year," Wirzba said.
Meguinis said the group understands the project faces political risk, but he remains optimistic it will get built. He hopes the new president is willing to listen to Indigenous leaders about their stance.
"If he hears any of our messages, we invite him to sit with us, to talk to us," he said.
For Alberta, the stakes are high.
The project's rejection would imperil the province's equity investment, as well as block a pipeline that would increase take-away capacity out of Western Canada and potentially unlock more oilpatch investment — and additional revenues for the province.
Former TransCanada Corp. CEO Hal Kvisle, who headed the company when it first pitched Keystone XL, said it's important TC Energy and the Canadian government point out American refineries need more heavy oil and that many groups stand behind Keystone XL on both sides of the border.
"Hopefully, at some point they wake up to the reality that North America still needs the oil and the U.S. refining centre needs heavy crude — and the best place they can get it is from Canada," he said.
By 2040, production growth out of Western Canada is expected to displace about one million barrels of oil per day of U.S. Gulf Coast imports "from countries with poorer ESG performance," Wirzba added.
All of these measures are part of a concerted effort to keep Keystone XL alive. It should make a difference, although there are no assurances for a project that has been on a roller-coaster ride for much of the past decade.
But it's a move in the right direction for a venture that needs all the support it can get.
Chris Varcoe is a Calgary Herald columnist.
You can read more of the news on source