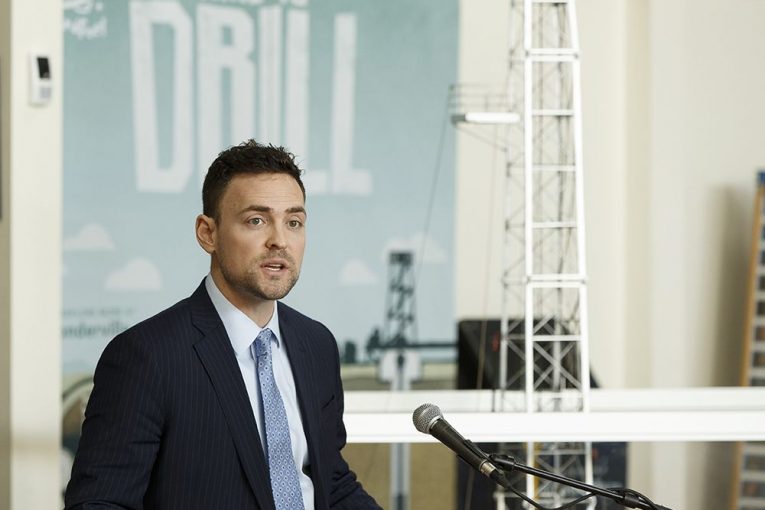 Two new forecasts show modest relief is in store for Alberta next year, with drilling activity in the oilpatch rebounding from anemic levels and the provincial economy coming off the mat in 2021.
However, the effect of a second wave of the coronavirus is a "red flag" that could jeopardize the expected recovery.
The Canadian Association of Oilwell Drilling Contractors (CAODC) released its annual forecast Wednesday showing a 14 per cent jump in the number of oil and gas wells expected to be drilled in 2021.
After a tumultuous year for the country's drilling sector — the worst on record — the anticipated increase is the equivalent of a student seeing grades bumped up from an F to a D-minus, said CAODC president Mark Scholz.
"In 2021, if things go as planned, we think it's the start of an uplift and a very fragile recovery. But there are so many things at play," said Scholz.
"If there's anything in our forecast that is the biggest red flag, (an) unknown, it's going to be what is the impact on energy demand because of COVID."
The industry group forecasts 3,771 wells will be completed next year across Western Canada, up 475 from this year's levels, generating an additional 2,300 jobs in the sector. But it also means 2021 will be the second-slowest year in association records that date to the 1970s.
Meanwhile, a new report by the Conference Board of Canada projects Alberta's economy will grow by six per cent next year, after tumbling by 7.7 per cent in 2020 — the largest contraction expected among the provinces.
Yet, the recession this year wasn't as deep as was originally feared, with the third-quarter recovery exceeding initial expectations, said Pedro Antunes, the board's chief economist.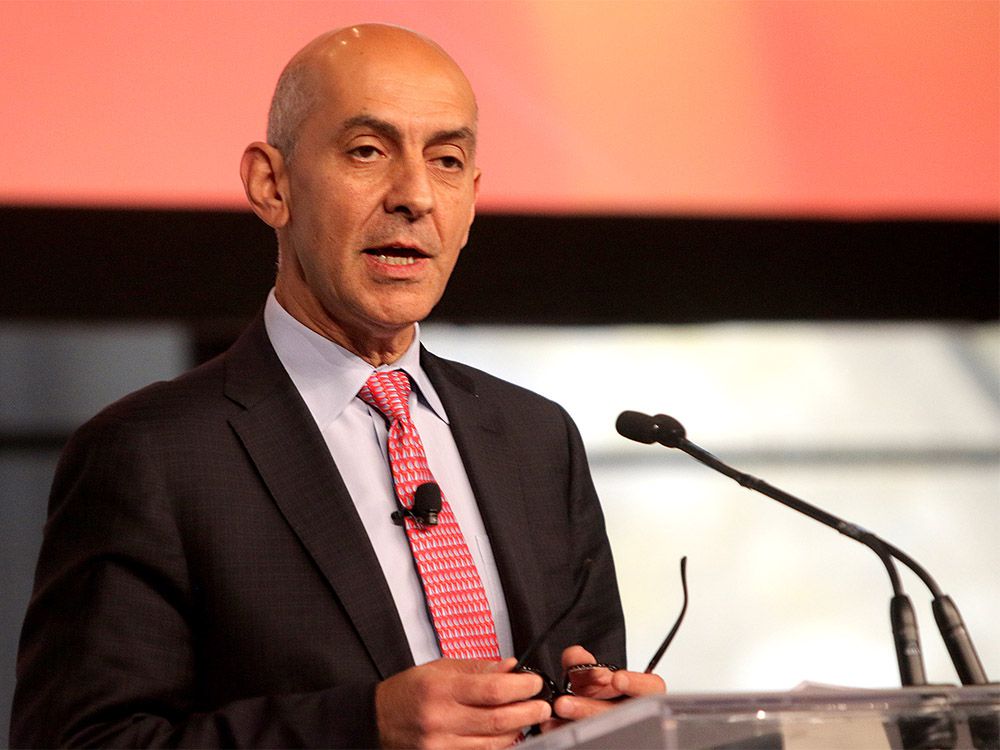 "The rebound will be pretty good. In fact, Alberta will lead the nation in terms of growth next year, but it's off this very low base," he said in an interview.
"The situation is still very precarious for the province, in the sense that with these rising (COVID-19) cases . . . this is essentially extending the impact on the global economy and global demand for oil."
After the pandemic hit the country earlier this year, Alberta's economy, along with other provinces, was thrown into a tailspin during a period marked by high unemployment, rising debt levels and falling investment.
In the oilfield services industry, companies shed thousands of jobs because of the fallout from COVID-19 pandemic and its effect on travel, energy demand, oil prices and a global recession.
A dizzying plunge in oil prices last spring saw petroleum producers axe more than $8 billion out of their spending plans.
CAODC projects only 3,300 wells will be drilled this year, a 40-per-cent drop from 2019 levels, although activity levels are starting to pick up with the arrival of the winter drilling season. The association reports 110 drilling rigs are active in Western Canada this week. In June, drilling contractors reported an average of only 17 active rigs.
Scholz said there are two wild cards to a rebound — the actions taken by OPEC and its allies to keep global oil supply in balance with demand, and the ramifications of another wave of the coronavirus. The pandemic is already closing down economies in Europe and parts of North America.
Yet, news of
promising COVID-19 vaccines being developed
has fuelled hopes the health situation will improve and energy demand will return to pre-pandemic levels.
"I am optimistic we will end up in better shape toward the latter half of 2021. By no means do I think we will be having green shoots here, if you will, in terms of robust activity," said Duncan Au, chief executive of CWC Energy Services, which operates drilling and service rigs in Canada and the United States.
"But I do think we are slowly, gradually climbing out of this."
Some producers are increasing their drilling for natural gas in 2021, while most companies remain guarded about spending more to search for oil as prices remain subdued. Benchmark U.S. oil prices closed Wednesday at US$41.82 per barrel.
With limited access to capital, most petroleum producers plan a cautious approach to setting their spending budgets for next year.
Related
COVID-19 Update: 730 new cases, 11 deaths | B.C. premier calls for travel restrictions within Canada
Alberta's COVID-19 death toll nears 450 as 11 deaths announced Wednesday
Albertans working while symptomatic a sign more supports are needed, experts say
Calgary-based NuVista Energy, which is expected to spend around $170 million this year, said recently it will set its capital budget between $180 million to $200 million next year if benchmark U.S. oil prices average about US$45 a barrel.
However, if prices are stuck below $40 barrel, spending will fall to about $140 million.
"Flexibility is the name of the game," said NuVista CEO Jonathan Wright.
"We have to be patient because what we can't predict is how many more months or quarters of on-again, off-again lockdowns with COVID-19 are going to happen."
But there are expectations conditions will improve in 2021, he added.
"Even though there are probably a few more bumps along the way with lockdowns, people can see the end of it . . . the vaccines are bringing some real hope," Wright said.
The broader outlook for Alberta's economy also hinges on the pandemic in the coming months.
The Conference Board of Canada report said the worst of the economic pain for the oil and gas industry is over. However, Alberta's overall unemployment rate is expected to remain elevated in the coming year.
The report also pointed out Alberta has recently seen COVID-19 cases at nearly triple the levels that led to the province's initial lockdown in the spring.
"Albertans now find themselves in the midst of a much greater outbreak of the virus that seriously threatens the province's economic recovery," it states.
"Business uncertainty and limited activity from households will keep the pace of recovery slow in the first half of 2021, but a bounceback of six per cent is on the horizon for Alberta next year."
Chris Varcoe is a Calgary Herald columnist.
You can read more of the news on source