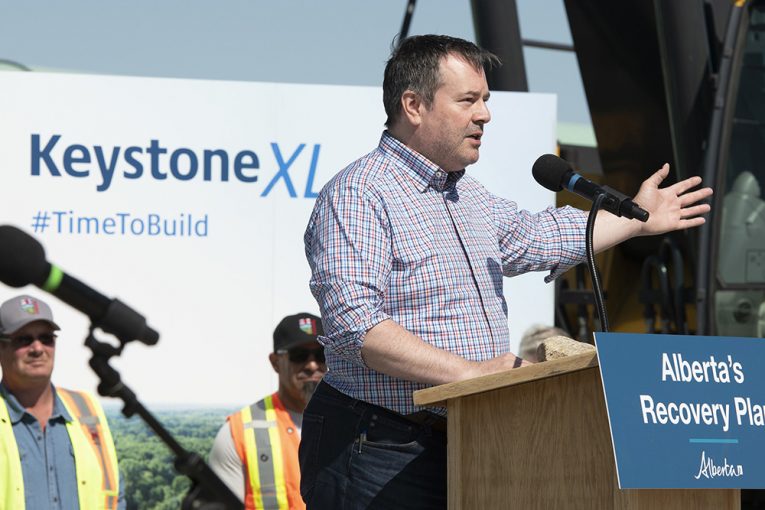 Alberta's energy sector has desperately needed new pipelines for years, and the provincial government put more than $7 billion on the line to ensure construction finally started on the Keystone XL project.
But getting it done will be the real chore.
A series of seismic developments in the United States recently have amplified the risks surrounding oil and natural gas pipelines — and Alberta's big decision to invest in the long-awaited development.
"The landscape has been changed," analyst Phil Skolnick with Eight Capital said Thursday from New York.
"I don't see how it doesn't get delayed. And I think that the best-case scenario is it gets delayed. The worst-case scenario is it doesn't happen if we have a (Joe) Biden win" in the presidential election.
James Coleman, an expert in pipeline law and a professor at Southern Methodist University in Dallas, said key legal decisions in the U.S. this week underscore the difficulties in getting any energy infrastructure built.
Alberta's investment in Keystone XL is "absolutely a gamble, and it may be a necessary gamble," said Coleman.
"I would put the chances of (Keystone XL) getting constructed at 45 per cent, and a 55 per cent chance it is not constructed. And the chances of them recovering anything (if it's not built) are less than 50 per cent."
On Monday, the U.S. Supreme Court issued a ruling that will affect the timing of Calgary-based TC Energy's construction of the US$14.4-billion pipeline, blocking the project's use of national environmental permits to cross waterways.
According to a TC court filing, without necessary permits this summer to conduct the crossings, construction plans this year would be significantly affected.
If that happened, "TC Energy will lose its ability to complete any meaningful pipeline construction in 2020," Gary Salsman, the company's project vice-president, stated in a June 17 declaration.
"It will be forced to delay almost all of the pipeline construction to 2021, and limit work in 2020 to certain pump stations, camps and other ancillary facilities."
Faced with such a delay, TC would accelerate construction next year to try to complete two-years' worth of pipeline construction in 2021, increasing costs by about US$200 million.
"We are committed to moving forward with pre-construction work," TC Energy spokesman Terry Cunha said Thursday in a statement.
"We will (move) to seek authorizations from the U.S. Army Corps of Engineers for necessary permits and approvals to convene U.S. mainline pipeline construction in 2021 and maintaining our 2023 in-service date."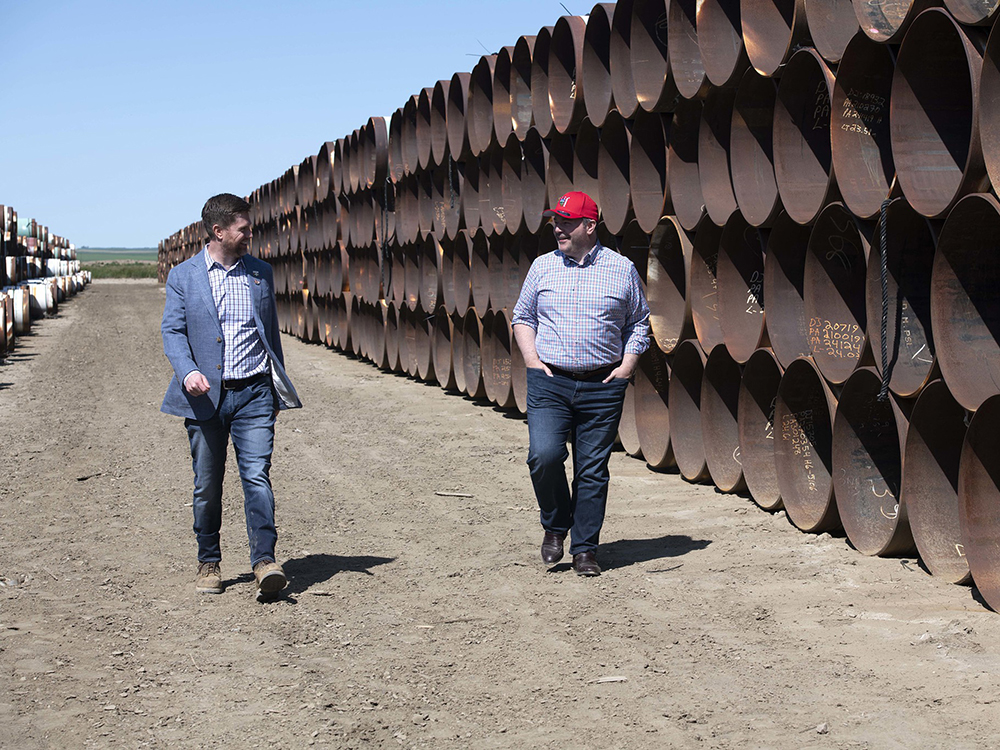 For Alberta's energy sector, the pipeline is a strategic piece of infrastructure, as it would move 830,000 barrels of oil per day from Western Canada to Steele City, Neb., eventually shipped to refiners on the U.S. Gulf Coast.
The pipeline would help unlock better returns for producers and more royalties for the province.
However, Keystone XL is a focal point for environmental opposition to the oilsands. Former president Barack Obama turned down the development in 2015 over climate concerns, but President Donald Trump approved the pipeline in 2017.
Monday's ruling also came the same day U.S. courts ordered the existing Dakota Access pipeline, which ships oil out of North Dakota, to stop operating within 30 days over environmental concerns.
In late March, the Kenney government made its move to unclog the long-term pipeline congestion facing Alberta, making a $1.5-billion equity investment in Keystone XL this year and agreeing to provide $6 billion of loan guarantees next year.
Alberta was banking on the bold move kick-starting construction this year, creating "facts on the ground" to make it more difficult to block the venture in the future.
On Wednesday, Kenney didn't directly address whether the risk profile has changed for Alberta's investment, but did lament ongoing attempts to sidetrack new energy infrastructure in North America.
"The decision essentially continues with the status quo, where TC Energy will have to apply individually for permits for water crossing in the United States," the premier said.
These issues are unfolding in the midst of a presidential campaign, with presumptive Democratic nominee Joe Biden — who is leading in the polls — declaring in May he would nix Keystone XL's permits, if elected.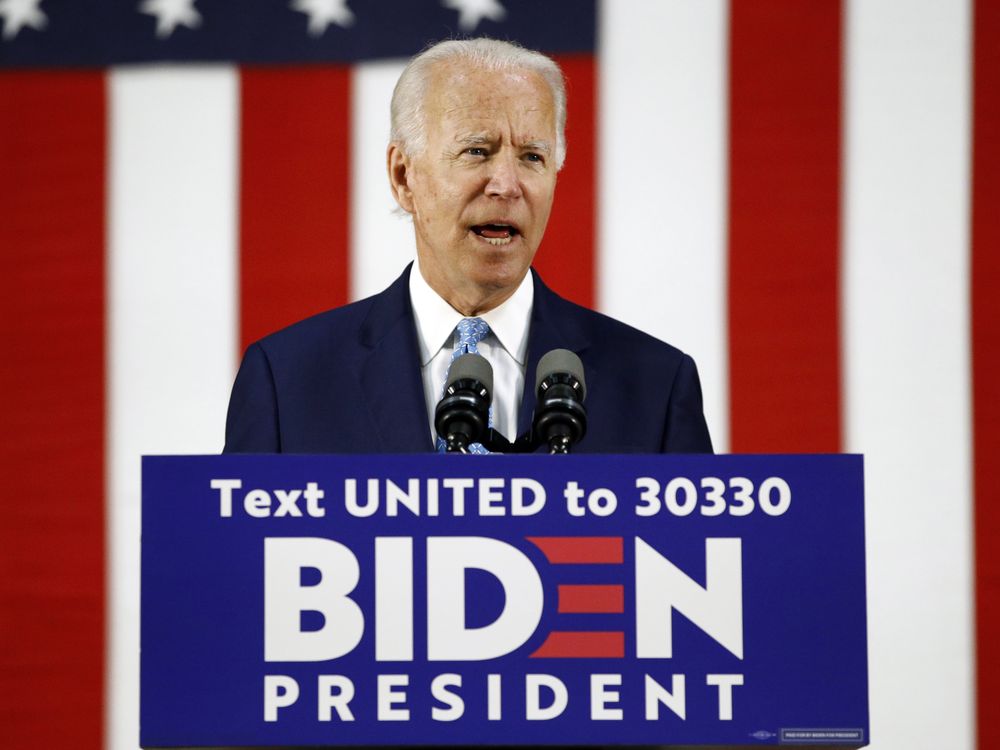 NDP Leader Rachel Notley said Monday's court decision underscores the risk for Alberta's investment and the need for more transparency on what the province will do to protect taxpayer money if the project is jeopardized.
"The concern we have now is what agency or what kind of standing does the government of Alberta even have to protect its investment," she said.
"At this point, we should know what people believe our actual ability (is) to recover any of these investments, should the project not go ahead."
That remains unclear.
Kenney defended the investment last week and said his government would try to convince Biden, if he's elected, about the project's many merits, such as job creation.
The project won't be close to being completed before the election. If Biden does win in the November presidential election, it's "almost certain Keystone XL doesn't happen," Skolnick said.
The Dakota Access ruling has also shown that even existing pipelines can face legal uncertainty.
"Even if you have the pipeline running and in service, they can ask you to get rid of it," said Coleman.
Despite the potential pitfalls ahead, other experts feel the gamble is worth it.
Richard Masson, former CEO of the Alberta Petroleum Marketing Commission, believes the rationale behind the investment still stands.
Demand for Canadian heavy oil remains strong with Gulf Coast refiners, while competing production from Venezuela and Mexico has dwindled.
The province decided to use its only leverage — its commercial options — to propel the project ahead.
"The fundamental business case is there," Masson said.
"On balance, it's a big risk decision, but . . . I would still say it's the right call. We need Keystone XL."
Chris Varcoe is a Calgary Herald columnist.
You can read more of the news on source