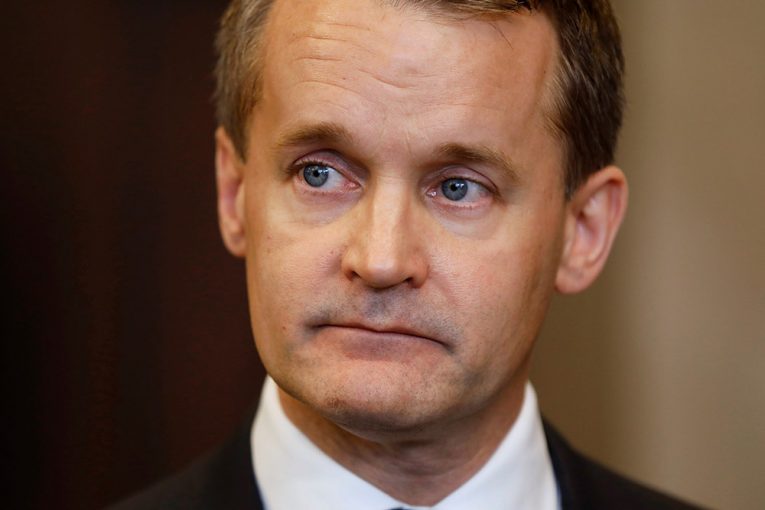 The first step to fixing a problem is acknowledging there's a problem.
It appears Ottawa has heard a key oilpatch concern that no energy companies have been able to access much-needed federal liquidity programs during the COVID-19 crisis.
New information is now being released and changes are being considered to initiatives that would allow small and mid-sized energy companies to access financial help from the
Business Development Bank of Canada
(BDC) and
Export Development Canada
(EDC).
Federal Natural Resources Minister Seamus O'Regan said Monday he knows from discussions with the industry that these programs, along with an initiative that would help larger-sized producers, are critical for the sector to get through the storm.
"What they've told me from the beginning was liquidity was the most important issue — liquidity, liquidity, liquidity. So we have attempted to get that out there," O'Regan said during an online seminar with Calgary-based ARC Energy Research Institute.
"I would acknowledge we still have some ways to go."
In April, the Trudeau government proclaimed it was going to provide financial assistance to junior and intermediate-sized oil and gas firms struggling because of the oil price collapse and global pandemic.
BDC is set to offer bridge loans of up to $60 million, working with a company's main lender or banking syndicate to help the business maintain operations and keep employees working.
EDC is working with banking syndicates to guarantee a portion of credit facilities that are based on the value of a petroleum producer's oil and gas reserves. Many producers are now seeing those amounts lowered due to weaker commodity prices.
Earlier this month, companies and industry groups lamented no producers had been able to access any of the money. At the time, Athabasca Oil Corp. CEO Rob Broen called the programs a "black box … nobody knows what you have to do to qualify for it."
"The uptake has been really weak," ARC Energy executive director Peter Tertzakian told O'Regan during the session.
"And the lack of uptake, of course, leads to this cynicism that, 'Oh, the federal government designed these programs to fail.'"
However, the province and industry officials say recent adjustments — and potentially more to come — should allow qualified companies to tap into the initiatives.
Premier Jason Kenney told reporters Friday he anticipates more modifications are coming to expand and relax some of the criteria around the program for smaller and mid-sized energy firms.
"We expect further changes as early as (this) week," Kenney said. "I do want to acknowledge that the Government of Canada … has been responsive — better late than never."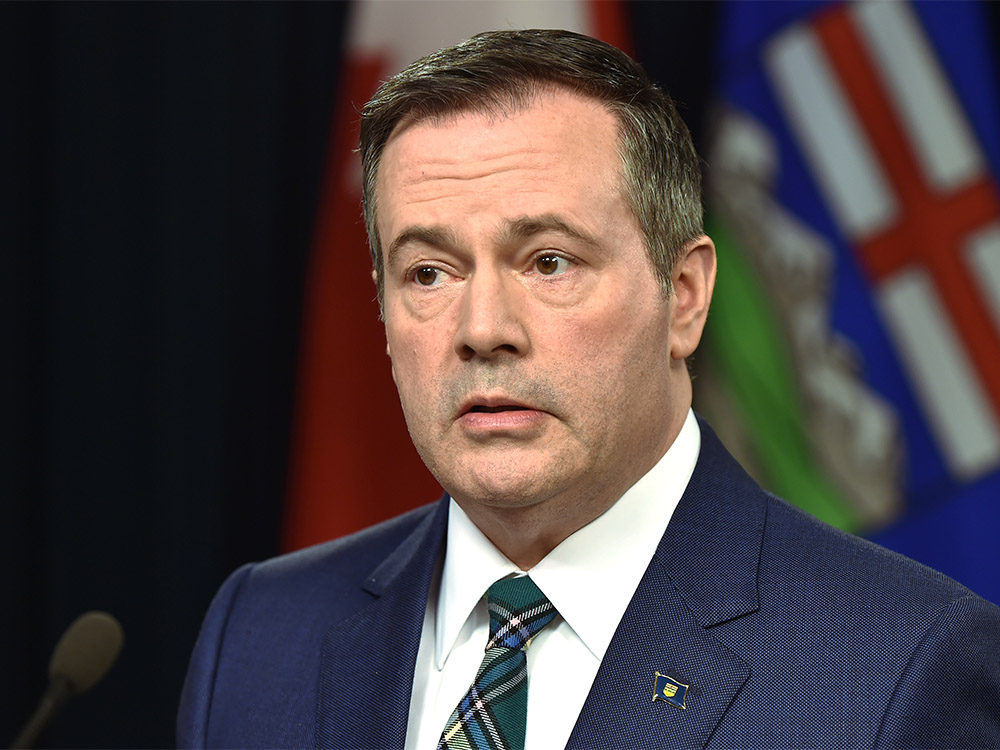 Tristan Goodman, head of the Explorers and Producers Association of Canada, said recent changes have improved the transparency around who is eligible for the credit assistance.
"There will be more use of the programs as you enter July, then August and even the September timeframe," Goodman said.
Tamarack Valley Energy CEO Brian Schmidt said there seems to be more willingness from the federal organizations to make the programs accessible and improve communication between all sides.
"It started out that it didn't look like anyone applied. There was lots of discussion going on between banks and the EDC-BDC, and the producers were kind of left out of the discussions," Schmidt said.
"But lately … we are coming up with some better solutions."
According to a statement last week, BDC said the commercial loan sizes for its program will range between $12.5 million and $60 million. Loans will be available for a four-year term, with 90 per cent of the financing coming from BDC and the rest from participating banks.
To be eligible, companies must have been financially viable prior to the pandemic and have been impacted by low commodity prices or COVID-19.
O'Regan said some energy companies are still evaluating whether to apply to EDC and BDC, or instead seek help from Ottawa's new Large Employer Emergency Financing Facility, which he described as a "lender of last resort."
The federal program for mid-sized firms is still rolling out, he said.
"We continue to work to try and get it right," the federal minister said. "It is still early days."
In a statement Monday, EDC said its assistance program includes risk-sharing guarantees for loans that are obtained from the company's bank and are guaranteed by the Crown corporation.
The amount of financing is based on a company's size and liquidity needs, and there is a maximum cap of $100 million.
Canadian Association of Petroleum Producers vice-president Ben Brunnen said the clarity surrounding the BDC program is helpful and he noted the corporation's loans will be subordinate to existing senior debt, making it easier for banks to participate.
"The BDC program is encouraging. We will start to know how successful it is when we start to see the money flow," he said.
However, Brunnen said the EDC program is more complicated as it requires negotiations with the lenders regarding the structure of incremental credit that is provided.
The most encouraging signal from O'Regan was also the simplest one: he emphasized additional support for the country's largest sector is critical during these times.
"This is the biggest industry in the country. It's our biggest export, so there is a lot on the line for everybody," he added.
"The bottom line is the country is not going to recover unless the oil and gas sector recovers."
Chris Varcoe is a Calgary Herald columnist.
You can read more of the news on source