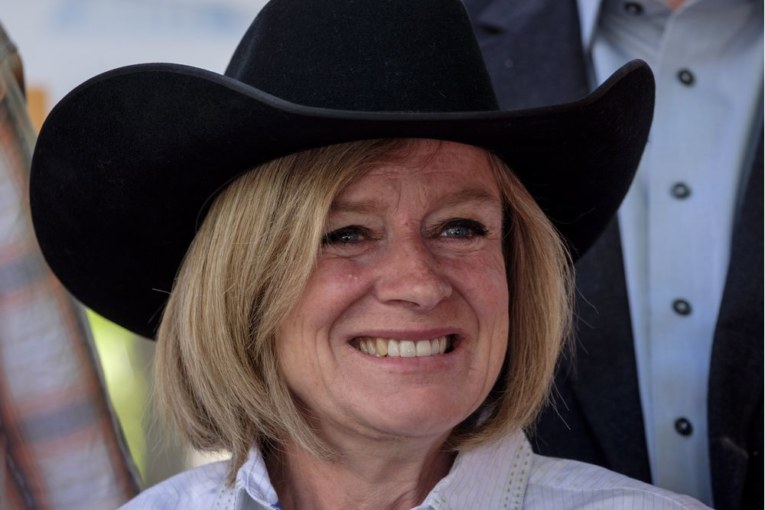 Premier Rachel Notley says she expects Alberta will end up with an equity stake in the Trans Mountain pipeline.
And she believes the federal government — which announced in May it would purchase Kinder Morgan's Canadian assets for $4.5 billion in order to ensure the pipeline will go ahead — will retain ownership of the project until construction is completed.
The Kinder Morgan deal sees Alberta's NDP government prepared to chip in up to $2 billion to cover costs that stem from "unforeseen circumstances," with any provincial dollars translating into equity in the project once it is complete.
"I think there's a good likelihood we will end up with an equity stake," Notley told reporters at the premier's Stampede breakfast at McDougall Centre.
"There's different factors in place but there's a good possibility we'll end up with a small equity stake but I honestly can't get into much more detail on it," she added when asked whether she expects cost overruns.
Notley has said previously the NDP government would be in no hurry to unload any stake in the pipeline as it is expected to generate revenue.
Federal Finance Minister Bill Morneau has said the Liberal government does not want to retain ownership of the project in the long run and intends to return the pipeline to private-sector hands as soon as possible.
Notley said federal ownership makes sense right now.
"We know that it's very likely the case … they're going to end up holding on to it in some fashion until it's done because they're the best proponent to build it," said the premier.
Ottawa announced it would purchase the pipeline project after Kinder Morgan set a May 31 deadline to resolve uncertainty around the line to the British Columbia coast.
The project has been approved by the Trudeau cabinet and is seen as crucial to opening new markets for Alberta's oilsands crude. But it has faced fierce opposition from some B.C. municipalities and First Nations, as well as that province's NDP government.
Work is slated to begin next month on a 290-km stretch between Edmonton and Jasper National Park.
Addressing her cabinet after the breakfast, Notley said construction plans are on schedule and pipe is being delivered into the province and stored.
"We're on track and the pipeline is on track," she said.
You can read more of the news on source