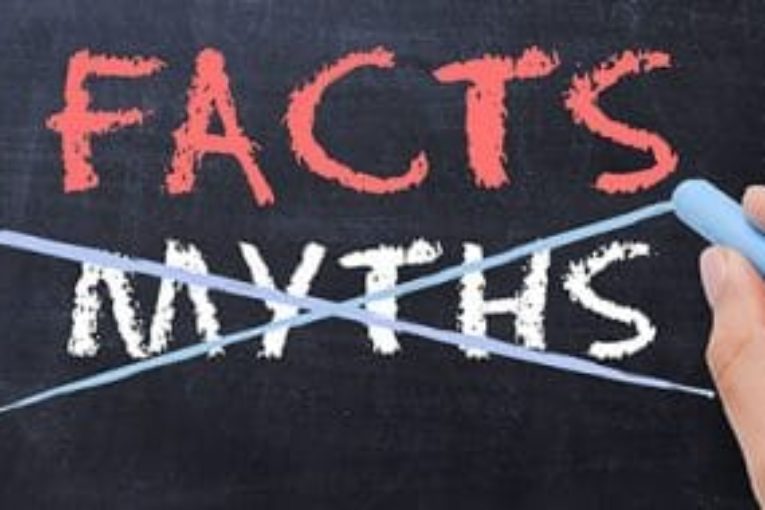 Politics are on the minds of many people these days.  With municipal elections and the leadership race for the United Conservative Party just behind us, and another leadership contest ahead of us, political discourse in Alberta is not about to slow down. I enjoy a good political discussion, especially about wind power. It gives me a chance to discuss all the great things going on in the wind energy industry and clarify some misinformation – and, believe me, I've heard it all.
Wind power is reliable
A lot of people remind me that the wind isn't always blowing. This is a good observation, and the electricity industry has understood this for a long time and system operators are prepared for it. The majority of wind energy's variability can be managed through the electricity system's existing reserve capacity and a variety of tools, such as wind energy forecasting.
In fact, the 2016 Pan-Canadian Wind Integration Study dispels the myth that equal amounts of additional power, such as natural gas or hydro generation, must be built solely to manage the variability of wind energy generation. Independent of wind energy, a certain level of reserve power is maintained to manage existing grid variability, and is needed for all types of electricity generation on the grid.
The incremental reserve power required to manage the additional variability from wind represents only a small fraction of the total amount of wind energy added to the grid. In Alberta for example, the study shows that if by 2025 the province increased its wind energy capacity from today's levels to meet 50 per cent of electricity demand, the additional regulation reserves required would be as low as 2.4 per cent of the total wind generating capacity.
Jurisdictions across the globe (and Prince Edward Island in Canada) already have wind energy providing more than 25 per cent of power to the grid and even higher. Currently meeting about six per cent of electricity demand, wind energy in Alberta has room to grow without compromising reliability.
Wind power is cost-competitive
Wind technology has come a long way since one of Canada's first commercial wind farms was built in Alberta in 1993. Technological advances have now made wind energy one of the lowest cost options available for new power generation. The recently released version of the Lazard Inc. report Levelized Cost of Energy 2017 shows that wind energy continues to be one of the cheapest forms of new electricity from both a levelized cost and capital cost perspective. The analysis also shows that the cost of wind energy has declined 67 per cent over the past eight years and wind energy is one of the cheapest forms of power across all scenarios, including on an unsubsidized basis.
With no fuel costs, once a wind farm is built, the price of electricity it produces is set and remains at that level for the entire life of the wind farm. And we're expecting to see the winning contracts from Alberta's first competitive renewable energy procurement to produce some of the lowest prices ever seen for wind energy in Canada.
When you also consider that wind energy reduces health costs by cutting pollutants that trigger asthma attacks and other respiratory diseases, wind power has even better economics. A 2016 report Breathing in the Benefits. How an accelerated coal phase-out can reduce health impacts and costs to Albertans concludes that each year coal pollution in Alberta contributes to about $300 million in health care costs.
Wind energy is non-partisan
People are always saying that wind energy is for leftists and it doesn't make sense for fiscal conservatives to support renewables.  "Let the market decide," they say. These folks may be surprised to hear that heavily-Republican states such as Indiana, Iowa, Texas and Wyoming have high wind penetrations. In fact, according to the American Wind Energy Association, almost 90 per cent of the wind capacity brought online in 2016 was in states that voted for President Donald Trump.
Right here in Canada, the right-leaning Saskatchewan Party has determined that increased wind energy generation is an affordable and effective approach to reducing their overall emissions. In fact, the province of Saskatchewan is so confident that wind is the right choice that they are planning on growing wind energy's share of capacity from five per cent of the mix to 30 – comparable to the Alberta NDP's 30 by 30 plan.
You don't have to be a liberal to see the economic benefits the wind energy industry provides like price certainty, jobs, economic diversification and land lease income into the hands of farmers to name a few.
As we enter the holiday season remember to enjoy the time with your family and make sure you have some great discussions and "bust" some myths about wind power!
Public Affairs Advisor for the Prairie region for the Canadian Wind Energy Association (CanWEA)
You can read more of the news on source