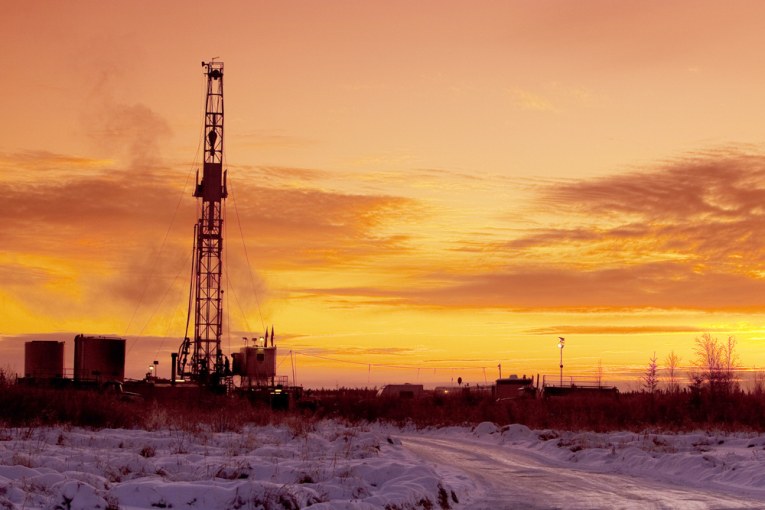 Programs to assist Canada's energy sector were rolled out with much flourish by Ottawa earlier this spring and some companies hoped it would provide quick financial help to weather a sudden storm.
Today, groups representing petroleum producers and drillers in Canada say they're not aware of any companies able to tap into the liquidity programs yet.
With a credit crunch now hitting some producers as reserve-based credit facilities are being reviewed, what happens if the help is delayed — or doesn't come at all?
"It is a black box. I think the issue is nobody knows what you have to do to qualify for it or what the criteria are. And the concern is we needed that liquidity yesterday," said Rob Broen, CEO of Athabasca Oil Corp., which announced this week its credit facility has been
reduced by 65 per cent
.
"Nothing is easy. Let's put it that way. It's no blanket giveaway," added Doug Bartole, CEO of junior producer InPlay Oil Corp., which is also assessing the federal programs.
Across the Canadian oilpatch, companies are under pressure from the COVID-19 crisis, falling energy demand and weak oil prices.
Many producers posted large first-quarter losses, have shut-in production, are burning through cash and have seen debt levels climb.
Some have been waiting for the promised additional liquidity and credit backstops from the federal government to arrive.
"We were flat out told we would not qualify for it," said Todd Brown, CEO of Cequence Energy Ltd., a junior producer that announced last week it's obtained court creditor protection as it undertakes a strategic review.
"I feel deceived. I feel like it was a fanfare by the federal government to try and provide window dressing to an industry that I am not sure it supports."
On April 17, the federal government announced it would make additional financial capacity available to small and medium-sized energy companies.
Through the federal Business Development Bank of Canada and Export Development Canada, the programs are to provide viable energy sector companies with rapid access to financing.
According to BDC, it will provide commercial loans, done jointly with financial institutions, of up to $60 million to Canadian-based producers, service firms and midstream companies.
EDC said it will work with banking syndicates and guarantee a portion of credit facilities that are based on the value of a producer's oil and gas reserves and have been redetermined due to lower prices. Guarantees are expected to be limited to $100 million per company.
A separate initiative announced last month — the Large Employer Emergency Financing Facility — will provide credit to bigger producers with revenues exceeding $300 million annually, although it comes with a series of conditions.
Executives with several industry groups say they haven't heard of any firms that have accessed such help yet.
"The entire industry is frustrated with the delay that we are facing. Unless that gets resolved quickly, we're really missing an opportunity to help the sector," Ben Brunnen, vice-president of the Canadian Association of Petroleum Producers, said Tuesday.
Mark Scholz, head of the Canadian Association of Oilwell Drilling Contractors, pointed out his members are using the federal wage subsidy, but he's not aware of any drillers that have found these other programs useful.
"The results speak for themselves," he said.
A BDC spokesperson said details of the financing program for the oil and gas sector are still being finalized and expects the program to be fully deployed in early June. An EDC official said the Crown corporation is "currently working with our financial industry partners to make the loan guarantees available to eligible companies."
The program for larger companies began taking applications on May 20. To date, no loans have been approved.
"We are working around the clock to get support out the door," Maeva Proteau, press secretary to federal Finance Minister Bill Morneau, said in a statement.
"We expect liquidity to begin flowing in the coming weeks."
Explorers and Producers Association of Canada president Tristan Goodman believes the assistance can help producers "during a time of frozen financial markets," but the process needs to be quicker as companies endure low commodity prices.
Calls for immediate relief are unfolding as some producers with reserve-based lending credit facilities have seen their borrowing bases reduced, or extended for a short period, as federal program details are sorted out.
The process for bank line renewals with reserve-based lending facilities is traditionally completed in April and May.
A report this week by Stifel FirstEnergy analyst Cody Kwong said credit facilities will be lowered due to depressed oil prices and risks associated with COVID-19 and asset retirement obligations, and they will carry higher borrowing costs than in the past.
The report expects banks will impose additional covenants, costs, restrictions and reporting items onto producers, particularly those with problematic financial leverage.
"You have a bit of a credit crunch going on," Kwong said Tuesday, noting there is a lot of interest in the federal programs.
"We just don't know the full set of rules to see if a lot of these guys will qualify for it."
For Athabasca Oil, its credit facility was cut to $42 million in the review process, while a significant amount of its liquidity is tied up backstopping long-term transportation agreements, Broen said.
Although the company's banking syndicate renewed its reserve-based facility until November, Athabasca will continue pursuing federal credit support, if it's available.
"It feels to me like there were political statements made and promises of support, but that has not translated into real action or results yet," he added.
"And that's the frustrating part."
Chris Varcoe is a Calgary Herald columnist
.
You can read more of the news on source