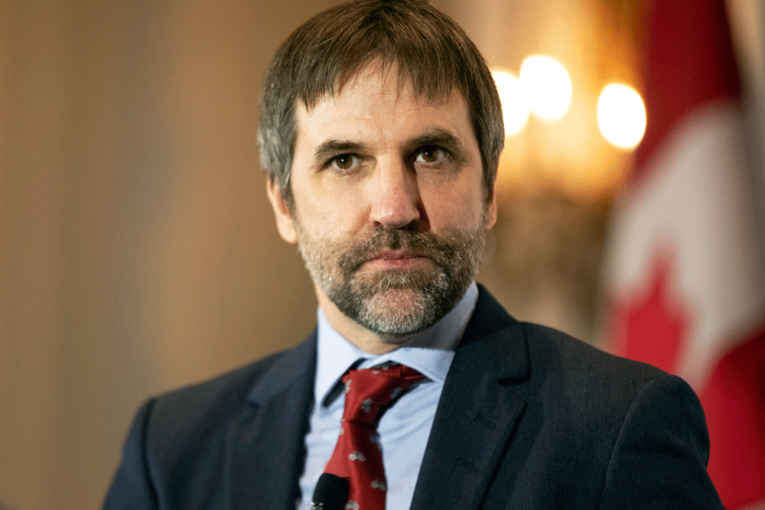 Steven Guilbeault met with oilpatch leaders and Alberta's environment minister in downtown Calgary on Wednesday in one of the most scrutinized political-industry events of the summer.
We apologize, but this video has failed to load.
Try refreshing your browser, or
tap here to see other videos from our team.
Varcoe: Oilpatch CEOs meet Guilbeault, but still a 'great deal of concern' over emissions cap
Back to video
It didn't exactly rival the release of the new Barbie and Oppenheimer movies in terms of public hype. There's far less popcorn and a much tougher crowd involved.
But it comes at a critical moment.
The federal environment minister is responsible for putting in place a new mandatory emissions cap on the country's oil and gas sector.
The sector and province are dubious that Ottawa's expected 2030 goals — the feds have modelled a 42 per cent reduction in emissions coming from the industry — can be reached without significantly curbing output.
The reporting of a consultant's study earlier in the week, showing up to 1.3 million barrels per day of oilsands production could be "at risk" with the federal cap in place, only added to the tension.
"It was a very good meeting . . . very constructive conversations," Guilbeault said after gathering with several oilpatch executives.
"Part of the reason I'm here is to listen to what people have to say — concerns, ideas, how we could do things — and that clearly was achieved."
Draft regulations on the emissions cap will likely come out in the fall, he added.
While it doesn't sound like a lot of tangible progress was made, it's encouraging the various sides are actually talking.
Michael Belenkie, chief executive of Advantage Energy Ltd. and subsidiary Entropy Inc., a carbon capture and storage developer, said the meeting was an attempt to be collaborative, which was appreciated.
However, the incoming cap "looks pretty real" and Canada is the only major oil and gas producer facing a national carbon tax and a hard limit on emissions that must fall over time.
"None of the major exporters are being held to the same standard that Canada is being held to," Belenkie said after the session.
"There's a great deal of courtesy and mutual respect. Probably a little bit of frustration, and a great deal of concern."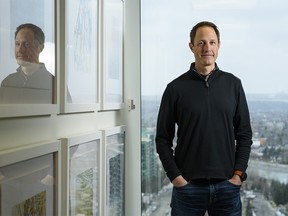 The oil and gas sector is the country's highest-emitting industrial industry, although many of the players — including major oilsands producers — have already adopted a net-zero target for 2050.
Last year, the Trudeau government released its Emissions Reduction Plan, showing industry emissions would tumble by 42 per cent by 2030 from 2019 levels.
"It is impactful and something we are all concerned about," Surge Energy CEO Paul Colborne, who didn't attend Wednesday's meeting, said in an interview.
With the sector warning it will be unable to hit the interim target in just seven years without production potentially being throttled back, industry players and the Alberta government have wondered if there will be any flexibility with the federal figures.
"For Canada to be able to meet its 2030 targets, every sector of the Canadian society needs to do its fair share," Guilbeault said when asked about it.
"What we said in the Emissions Reduction Plan was that the 42 per cent was not a target but it was a pathway. So we will see with the oil and gas cap — will it be exactly that, will it be something different? That's one of the many things that remain to be defined."
Guilbeault also met with officials from the electricity sector and the Calgary Chamber of Commerce during his two-day visit to the city. He made an appearance Wednesday on Real Talk with Ryan Jespersen, where he flatly rejected the notion Canada's oil and gas industry sector is being singled out by the cap.
The federal minister expressed skepticism with an S&P Global study that indicates Ottawa's stated 2030 goals could put up to 1.3 million barrels per day of oilsands production at risk.
"It fascinates me that people would come to those conclusions without even knowing what the target is," he told Jespersen.
"I don't even know what the target is."
Recommended from Editorial
Varcoe: Report warns oilsands productions 'at risk' with emissions cap, as Guilbeault to meet Alberta counterpart

Varcoe: A lot more wind and sun in Alberta's forecast for a net-zero power future

'Line in the sand': Smith unyielding on federal targets for climate, energy sector
It's worth noting that in a written submission to the federal government, the Canadian Association of Petroleum Producers (CAPP) said analysis by Navius Research indicates the emissions cap would lead to domestic oil production being reduced by more than 600,000 barrels per day, and natural gas by two billion cubic feet per day by 2030, compared with a base-case scenario.
"The oil and gas industry isn't unfairly targeted. We're working to cap emissions in the electricity sector. We're talking about that, (to) have a net zero grid by 2035," Guilbeault told Jespersen, noting Ottawa also plans to require all cars and light-duty trucks sold in Canada by 2035 to be zero emissions.
Given the dynamics at play, Whitecap Resources CEO Grant Fagerheim called it a "brave situation" for the federal minister to sit down with sector leaders, but stressed it's simply not practical to reach such emissions goals within such a short period of time.
"They say the energy sector isn't being unfairly targeted. I don't agree with that. I think it is being targeted. What are the measures being put on all other industries?" Fagerheim said in an interview.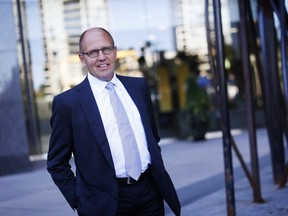 The Alberta government has also been opposed to Ottawa's plan for a net-zero electricity grid by 2035, saying the province — which relies on natural gas to generate power — can't make the shift without massive costs for consumers.
After her separate meeting with the federal minister, Alberta Environment Minister Rebecca Schulz noted some of the outstanding issues, including the net-zero grid and emissions cap, will be discussed further by a working group between the federal and provincial governments in the coming weeks.
And she reiterated the province has jurisdiction over resource development in Alberta, not Ottawa.
"The indication we got from the minister was that there's still time for negotiation and discussions," said Schulz.
Chris Varcoe is a Calgary Herald columnist.
You can read more of the news on source