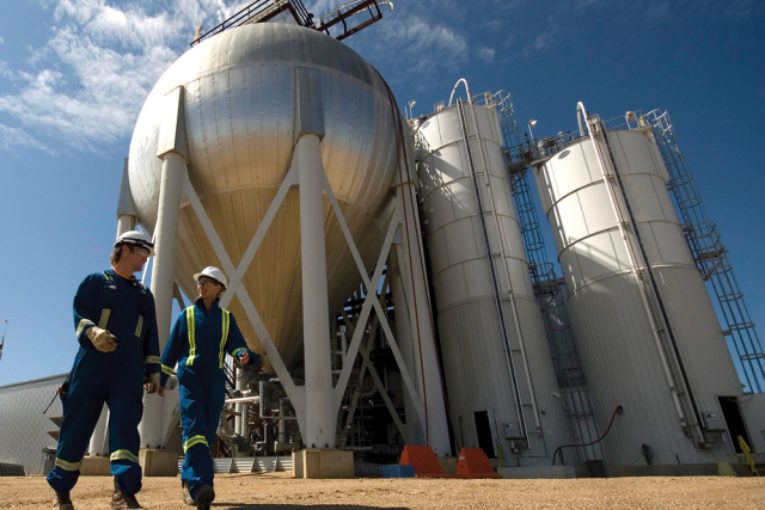 CALGARY – Husky Energy Inc. has launched a hostile takeover bid for oilsands competitor MEG Energy Corp. in a potential $6.4-billion deal that analysts say is a sign of more transactions to come.
In a release Sunday, Calgary-based oil giant Husky announced that – despite being rebuffed by its target company's executives over the summer – it is offering $11 per share to buy MEG Energy.
That price is 37 per cent higher than MEG's most recent closing price of $8.03 per share, valuing the company's stock at $3.3 billion. When MEG's $3.1 billion in net debt is considered, the deal is worth $6.4 billion.
"We decided to take this offer to MEG shareholders because we just felt it was too compelling to ignore," Husky president and CEO Rob Peabody said in an interview Sunday afternoon. He said Husky had approached MEG over the summer but had been rebuffed.
Peabody is in Toronto on Monday and said he plans to visit Montreal, Boston and New York over the next two weeks to make Husky's case directly to MEG's shareholders.
MEG has long been considered a prime takeover target in the Calgary oil patch, Ninepoint Partners portfolio manager Eric Nuttall said Sunday. Nuttall's fund owns 2.5 million shares in MEG.
"It validates the quality of their assets," he said of Husky's offer, but added that he's not willing to accept the deal because he thinks another bidder will step in and create a bidding war.
"In Calgary, hostiles rarely happen but now that the doors have been opened, there will be others," Nuttall said.
Peabody, for his part, acknowledged the possibility that he could get into a bidding war for MEG but said that no other company could offer the "synergies" that Husky offers.
"Whether there may be other competitors, I don't know," he said, adding, "MEG and Husky is a match."
The potential deal would continue a trend of consolidation in the Calgary oilpatch, Canoe Financial portfolio manager Rafi Tahmazian said.
"We are in consolidation mode, and it's about survival of the strongest and fittest," Tahmazian said.
He said there are only a few other companies in the sector that could match or exceed what Husky is offering, including Suncor Energy Inc., Canadian Natural Resources Ltd. and Imperial Oil Ltd.
MEG, for its part, refused to take a position on the offer on Sunday but confirmed the offer had been received.
"We need to determine whether or not that's in our shareholders' best interest," MEG Energy vice-president, investor relations and external communications John Rogers said Sunday, adding the company's board had 15 days to respond to Husky's offer.
Rogers declined to comment on the $11 per share offer price, saying he'd leave a response to the company's board.
• Email:
You can read more of the news on source