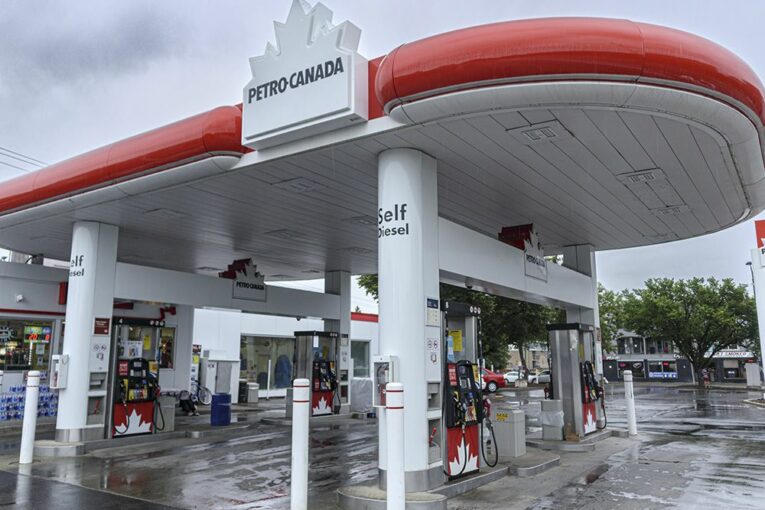 The days of sacred cows within Suncor Energy are over. Change is coming.
We apologize, but this video has failed to load.
Try refreshing your browser, or
tap here to see other videos from our team.
Varcoe: 'More widespread changes' at Suncor — oilsands giant to consider selling Petro-Canada retail business
Back to video
On Monday, the integrated petroleum producer announced it has struck an accord with a U.S. activist investor that was pushing for change, agreeing to add three new independent directors to its board.
Suncor will also conduct a strategic review of its downstream business that could lead to the sale of its flagship chain of almost 1,600 Petro-Canada retail sites. It's something former CEO Mark Little flatly rejected this spring after the arrival of Elliott Investment Management on the scene.
But Little's sudden departure earlier this month — after a fatality at Suncor's base plant mine — was followed by the unveiling of Monday's detente with Elliott, with ideas that were once rejected now on the table.
"They have got what they asked for," said Laura Lau, chief investment officer with Brompton Group, which owns stock in Suncor.
"Mark Little, he wanted to keep the retail and I think (the board) realized they needed to do a bit more than just change the CEO. They needed more widespread changes."
As part of Monday's announcement, two well-known Calgary industry leaders — former Devon Canada president Chris Seasons and former Talisman Energy vice-president Jackie Sheppard — will join Suncor's board, along with Ian Ashby, a mining industry veteran.
Two existing directors from the Calgary-based company's board will retire by the end of 2022. If Suncor's shares trail its oilsands peers by more than 10 per cent this year, Elliott can nominate an additional director.
In turn, Elliott has signed a standstill agreement and won't acquire more than 9.9 per cent of the company's shares.
A review of Suncor's multibillion-dollar downstream business is slated to wrap up later this year and be led by existing director (and former TC Energy CEO) Russ Girling, and include Seasons, Sheppard and two other board members.
"The board's review of the retail business builds on our long-standing commitment to openly consider alternatives to enhance shareholder value," said Suncor chairman Michael Wilson in a statement.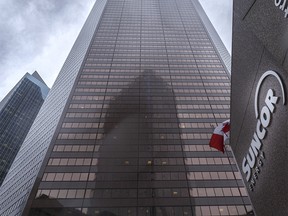 It's a different message than what Little delivered back in May, but much has changed at one of the country's most venerable oil companies with the emergence of Elliott.
In late April, the U.S.-based private investment firm announced it had acquired a 3.4 per cent economic stake in Suncor, declaring it wanted to see an overhaul of the oilsands giant.
It highlighted a number of concerns, including missed production targets, Suncor's lagging share price and ongoing safety issues, noting there had been 12 employee and contractor deaths since 2014.
At the time, Elliott called for the appointment of five independent directors, a review of Suncor's executive leadership, returning more capital to investors and a revamp of the operational and safety culture.
It also wanted the company to consider selling its retail unit, suggesting Suncor could unlock $5 billion of trapped value if it exited that business.
Little dismissed the notion. He insisted the cross-Canada retail chain gave the company the strongest downstream operations in North America, while providing Suncor's integrated business model with vital market information.
It did, however, announce plans to return more money to shareholders.
On July 7, a contractor working at Suncor's base oilsands mine was killed, the second fatality of the year.
The next day, Suncor announced Little and the board had "mutually agreed" to the CEO stepping down.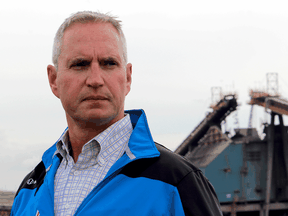 Analyst Phil Skolnick with Eight Capital said Monday's follow-up announcement wasn't a surprise, but he doesn't believe unloading the Petro-Canada gasoline stations will get to the root of Suncor's problems.
"What is most important is the operational situation and the unfortunate fatalities. Selling the retail side is not addressing it," he said.
"A process like this, which will be a pretty massive process, will be a bit distracting."
In a statement, Suncor's interim CEO Kris Smith said the top priority for the company's management team is to move ahead with plans to improve safety and operating performance.
What is crystal clear is that major changes are coming, likely the most significant at Suncor since its $18.4-billion blockbuster merger with Petro-Canada in 2009.
A global search for a CEO is underway. It could lead to someone outside the company taking the helm, unlike Little or his predecessor, Steve Williams, who were internal hires.
While Elliott has pushed for the sale of the retail unit, other investors and analysts aren't convinced that should be Suncor's next step, although they acknowledged it should be on the table.
"It might still very well be a sacred cow, but just given the circumstances, they need to be seen to be giving it fair consideration and not just dismissing it," said Les Stelmach, senior vice-president and portfolio manager at Franklin Bissett Investment Management, which owns shares in Suncor.
Rafi Tahmazian, a senior portfolio manager at Canoe Financial, welcomed the appointment of independent directors. He's less enamoured with telegraphing the potential sale of the retail outlets.
"You are in a position of weakness, not strength, selling," he said. "Why sell this asset when you're in a vulnerable state? It just doesn't compute."
Analyst Matthew Weekes of iA Capital Markets suggested Calgary-based Parkland Corp. or Laval-based Alimentation Couche-Tard Inc. would be logical domestic buyers, if Suncor's board ultimately decides to divest of its chain of gasoline stations.
"It's likely it would need to be split up," he added.
Such a key decision on selling the retail business will play out later this year, once Suncor's board has a better understanding of the interest from potential buyers.
It also needs to find a new CEO.
However, the most pressing and critical matter is getting a handle on safety and operational performance.
"The main issue is health and safety," said Lau. "That, to me, is a bigger problem than what do you do with retail."
Chris Varcoe is a Calgary Herald columnist.
You can read more of the news on source