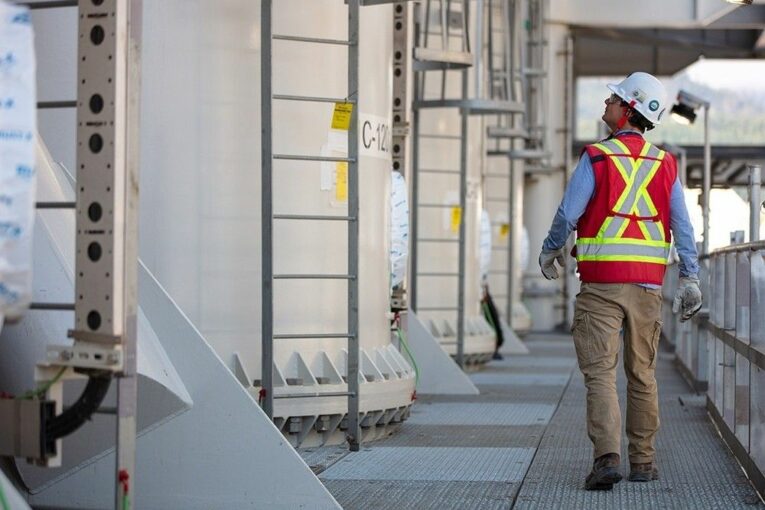 With billions of dollars of proposed developments inching their way through the country's lineup of big projects, Ottawa wants to accelerate the timelines to get such initiatives built — and industry leaders are on board.
We apologize, but this video has failed to load.
Try refreshing your browser, or
tap here to see other videos from our team.
Varcoe: How can Canada get major projects built? Ditch Bill C-69, say Prairie provinces
Back to video
The three Prairie provinces are also making their own moves, inking an agreement Tuesday to work together and develop joint economic corridors, while calling on the feds to speed up the regulatory process for large infrastructure projects.
Meanwhile, a new poll shows support is growing for more oil and gas development in the country, which would require more investment in energy infrastructure.

Yet, Canadians appear skeptical about governments providing predictable, competitive policies for investors to build new energy developments that are needed to help Canada reach its climate objectives.
All of this begs the question: How do we get major projects completed?
Alberta's transportation minister and his Prairie counterparts think they have part of the answer.
"One of the key factors impacting our ability to complete major projects, to improve trade infrastructure and access to foreign markets, are regulatory delays caused by Bill C-69," Transportation Minister Devin Dreeshen told reporters Tuesday.
"A full repeal of Bill C-69 would go a long way to . . . speed up approvals, but also to improve investor confidence."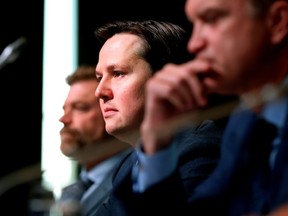 Bill C-69, the federal Impact Assessment Act, was passed in 2019 and overhauled how major infrastructure projects are evaluated, including new energy developments such as cross-border pipelines.
It has become a lightning rod for discontentment in recent years surrounding Canada's inability to finish such initiatives.
Industry players contend the federal regulatory process and lengthy timelines — and political decision-making — all create uncertainty and stymie investment.
The Alberta Court of Appeal ruled in May 2022 that the bill was unconstitutional after a challenge from the province. Ottawa appealed, and both sides (and other provinces) argued their case before the Supreme Court of Canada last month.
Meanwhile, as the country moves to net-zero emissions by 2050, a series of carbon capture and storage projects have been pitched in the province, tied to the energy sector, while new hydrogen, petrochemical complexes and LNG terminals have been proposed across Canada.
"Simply put, there are tens if not hundreds of billions of dollars of capital waiting to be deployed, large major projects being considered," said Scott Crockatt of the Business Council of Alberta.
"But at the moment, it's very difficult for a CEO to stand in front of their board and say how long the process is going to take — and how much it's going to cost."
Last month's federal budget pointed out that various government departments and the Impact Assessment Agency of Canada are working to streamline the country's regulatory processes.
By the end of this year, Ottawa pledged it will release a plan to improve impact assessments and permitting.
"Hopefully, there will be more done by the federal government to fix some of the inefficiencies and dramatic cost increases that are making our country uncompetitive. But I will give them credit that they've moved in the right direction," said Tristan Goodman, president of the Explorers and Producers Association of Canada.
Dreeshen and the transportation ministers from Saskatchewan and Manitoba agree that unpredictable decision-making and timelines must be fixed. Bill C-69 remains one of the biggest hurdles from Alberta's standpoint to get large-scale developments completed.
Recommended from Editorial
Varcoe: Canada pushes ahead on carbon capture projects, but still awaits green lights

Varcoe: 'A bulletproof balance sheet' — flush with cash, oilpatch rapidly pays down debt
"It's good language to hear from the federal government that they are interested in trying to speed up approvals . . . It just takes way too long to get a yes or no," Dreeshen said.
"We'd like to see the federal government repeal C-69," added Saskatchewan Highways Minister Jeremy Cockrill.
Improvements in the process are needed.
A recent poll conducted for the University of Ottawa's Positive Energy research program found more than four in 10 respondents believe governments in Canada are doing a very poor or poor job at "providing a clear, predictable and competitive policy and regulatory environment for investors" who are building energy infrastructure to help the country meet its climate goals.
Some 28 per cent indicated governments in the country are doing an average job.
The poll, conducted by Nanos Research, also found that support among Canadians for growing the oil and gas sector has climbed in the past three years, from 52 per cent in 2020 to 58 per cent this year.
The survey of 1,054 Canadians, completed in January, found 74 per cent of respondents rate oil and gas as important to Canada's current economy, up from 65 per cent.
And the number of Canadians who see oil and gas as critical to the country's future economy has increased to 57 per cent this year from 45 per cent in August 2021.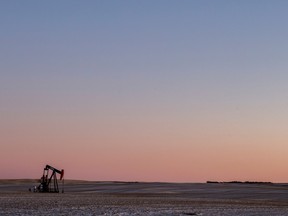 "The big thing that jumps out to me is the growth in Canadians who say that oil and gas are important to Canada's current — and future — economy," said Monica Gattinger, chair of the Positive Energy research program.
"It really underscores that Canadians are very pragmatic and balanced when it comes to issues around energy."
Gattinger said a number of factors are likely affecting public attitudes, such as the war in Ukraine focusing more attention on energy security, reliability and affordability.
Timelines are only one consideration when it comes to approving new projects and establishing investor confidence — clarity about regulatory rules and steps to ensure appropriate community engagement are also required, she added.
"Canadians see that the policy and regulatory framework . . . is hampering the country's ability to get projects built," Gattinger said.
"Part of the problem is the timeliness question. But another big part of the problem is clarity of the rules and predictability of the decision-making process."
Chris Varcoe is a Calgary Herald columnist.
You can read more of the news on source