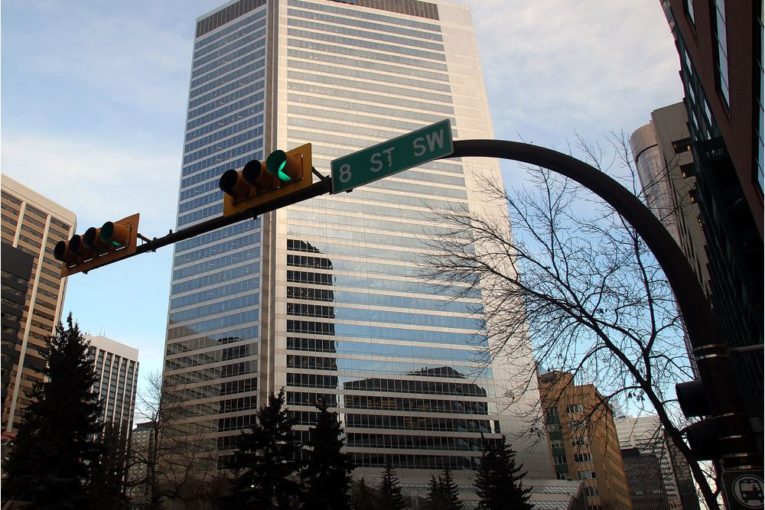 Oil and gas company Nexen will move its operations to the Bow Tower after a deal was struck to sublease space from Cenovus Energy.
Nexen is currently headquartered at the corner of 7th Avenue and 8th Street S.W. in downtown Calgary, a building which is managed by Century West.
The deal will see Nexen occupy 290,000 square feet in the 58-storey Bow, which is home to Cenovus along with Encana Corp.
"Cenovus is happy. It's positive absorption," said Greg Kwong of CBRE, the commercial real estate services and investment firm which helped broker the deal on behalf of Cenovus.
"The deal's done. They're not going to move in tomorrow but they want to start doing some renovations so they can move in."
Nexen will take up eight floors of the skyscraper, owned by H&R Real Estate Investment Trust. Company officials did not return calls about the move Monday.
"It's good news for the tenant, Cenovus … to sublease a good portion," said Kwong. "It eats up a substantial portion of the subleased space but there's more available."
Nexen occupies close to 680,000 square feet at its current headquarters, where it has been a tenant for the past 18 years. The 37-storey tower was built in 1982.
"As the landlord, we are proud to maintain a great building and enjoy great relationship with our tenants, working collaboratively and transparently," Century West said in a statement.
Related
Calgary's office vacancy rate drops slightly to 27.4 per cent, still the worst of major Canadian cities
Varcoe: Time to tackle core of downtown Calgary's office vacancy problem
Nexen sheds another 350 workers as it copes with 'litany of disappointments'
It added that it undertook an "independent expert report" into potential health concerns in the building, which "concluded that the building poses no health risk to any tenants or occupants."
"We have treated the situation with the utmost seriousness and urgency, with health and safety being our top priority," Century West stated. "As such, other than for financial advantage, there is no apparent basis under which Nexen should be motivated to vacate its premises. We are prepared to address Nexen's stated concerns."
Nexen is a wholly-owned subsidiary of Chinese state-owned CNOOC Limited, which acquired the company for $15.1 billion in 2012.
Twitter.com/SammyHudes
You can read more of the news on source