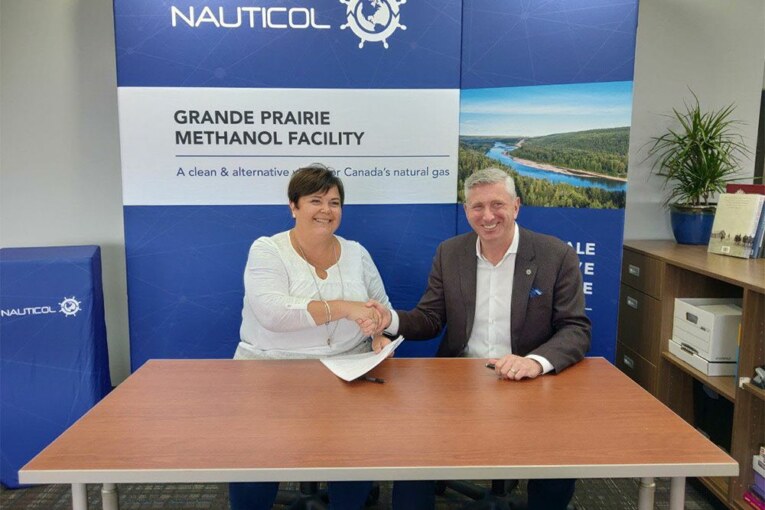 When grand plans fall apart, it doesn't take long before the questions fly.
We apologize, but this video has failed to load.
Try refreshing your browser, or
tap here to see other videos from our team.
Varcoe: 'It's done': Petrochemical proponent laments $4B project's demise
Back to video
With the demise of Nauticol Energy's $4-billion methanol plant near Grande Prairie, that cycle has now begun.
"What we would like to know is whether the government did everything it could," said NDP energy critic Kathleen Ganley.
"The government owes an explanation to Albertans, to tell them they didn't just let this investment go away, that they didn't just let these jobs disappear."
The Grand Prairie Daily Herald Tribune reported Friday the long-awaited petrochemical project had run aground and would not move ahead.
In an interview, Nauticol chairman Leo de Bever said the project's concept was sound.
However, the private company didn't have enough money to complete the work needed to advance it far enough along so that the proponents could reach the point of making a final investment decision.
"We had to stop the project because we had to bring together a number of parties (including investors and the provincial government). And it turns out, one of the parties didn't fulfil their commitment — let's put it that way — and we ran out of time," he said in an interview.
"It's done. We basically had to shut the project down because even to keep negotiating, to keep it going, you need money."
In 2018, plans for a $2-billion methanol manufacturing complex were initially announced by Calgary-based Nauticol Energy, which aimed to build the facility near Grande Prairie.
If built, the project was expected to turn 300 million cubic feet of natural gas per day into 3.4 million tonnes of methanol annually, which is used in fuels, electronics and a number of other petrochemical products.

At the time, the NDP government wanted to grow the province's petrochemical sector and was willing to offer incentives to companies that could add more value to Alberta's resources.
On the eve of a provincial election campaign in 2019, then-premier Rachel Notley announced Alberta would provide the project with $80 million in future royalty tax credits — after the complex was built.
Nauticol CEO Mark Tonner said the assistance was "critically important" for the development.
After the pandemic hit in 2020, changes were made to the project.
Tonner told the Financial Post the following year that the company needed to shift the plant's design and make a "big move to net-zero" emissions.
It decided to incorporate carbon capture and storage technology into the development, storing up to one million tonnes of CO2 underground annually.
A news release at the time said the partnership would help create up to 5,000 construction jobs and hundreds for the decades that it would be in operation.
Nauticol noted that one of the fastest-growing global markets for its "blue methanol" was in the marine sector, and it unveiled a joint venture partnership to market its product in Singapore.
The project's price tag increased to about $4 billion.
De Bever, previously CEO of the Alberta Investment Management Corp., said the money needed to progress the project far enough along to reach a final investment decision would have been a couple of per cent of the total cost of building the complex.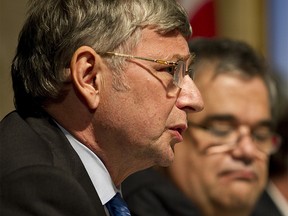 It was ultimately unable to reach that point, a decision was made late last year to wind the project down and the company "has basically folded," he said.
"It's not something that is a great deal of fun, but a combination of delays from COVID, and it being a project where you had to bring together parties that are not used to working together, that created extra impediments for us," he said.
And what about the role of the province?
Petrochemical projects are part of an industry the province is still actively seeking to expand.
In 2020, the UCP government introduced the Alberta Petrochemicals Incentive Program (APIP), which provides grants that are worth 12 per cent of a project's capital costs.
"Help was offered a number of times, but in the end, it wasn't there," de Bever said, noting the provincial incentive program only provides assistance once such facilities are operating.
"In a project like this . . . you need the support of government, in terms of saying, 'Yeah, we want this to happen.' You need some help financially. You need the financial sector to do its thing. You need the operating companies that supply the gas to do their thing . . . Most of those things were in place.
"But in the end, you still need to raise the money to get to a final investment decision."
Recommended from Editorial
From 2018: Alberta joins petrochemicals boom with $2B methanol project proposal

From 2021: Nauticol on track to produce first net-zero methanol as new technologies gain momentum in Alberta
In a statement, Alberta Energy said the project did not receive any grants but the company did apply through APIP and received "advanced notification approval" that the development met program guidelines.
The company didn't make any approaches to Alberta Energy for funding in the past year, the statement said.
"As a province, we stepped up with the petrochemical incentive program, which is a very significant program," said Finance Minister Travis Toews, who is also MLA for Grand Prairie-Wapiti.
"We really felt we did our part. Look, I know that it's been a tough couple of years out there in capital markets, all of the uncertainty with the energy price collapse and the disruption in supply chains. And I suspect that's been part of the challenge for Nauticol."
Could the project be revived?
At this point, de Bever isn't so sure.
"I have no reason to believe it can be resurrected, but I don't know," he added.
"It was a good project. So I have no regrets on that. And we gave it our best and we couldn't bring everybody together."
Chris Varcoe is a Calgary Herald columnist.
You can read more of the news on source