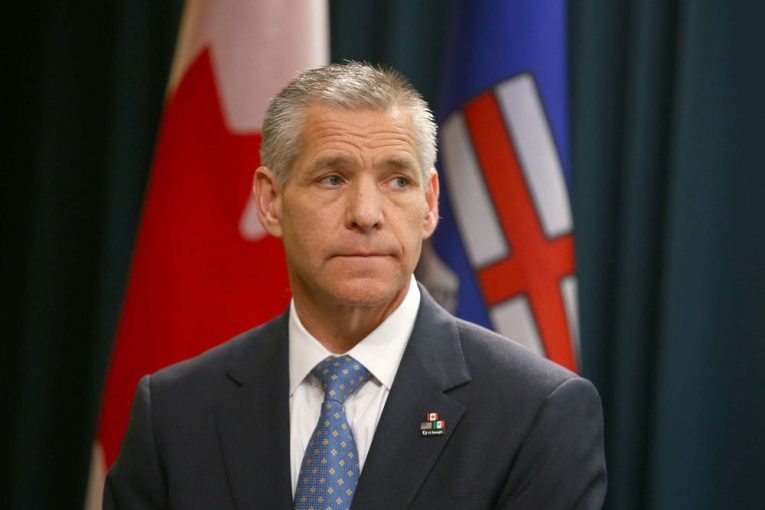 In a decade at the helm of TC Energy, CEO Russ Girling has accomplished a great deal, such as securing a US$13 billion acquisition to extend its geographic footprint in the United States and become a "North American and industry leader."
But another chief executive will soon be leading the company's charge to finish the building of high-profile pipeline projects Keystone XL and Coastal GasLink. On Monday, TC Energy announced Girling, 57,
will retire at the end of this year
.
"He did a super job in very difficult times, quite frankly, for pipelines," said former TransCanada chairman and long-time company investor Dick Haskayne.
His replacement as CEO, Francois Poirier, spent 25 years in investment banking before joining the company in 2014, where he now serves as chief operating officer.
Girling took over the top job at TransCanada Corp. in 2010 from Hal Kvisle and was soon on the front lines of a decade of prominent pipeline battles in Canada and the United States — from Keystone XL and the ill-fated Energy East venture to the Coastal GasLink development in British Columbia.
He also led the company during a period of strong growth in the United States and Mexico.
"Russ is going to be remembered for obviously having presided in this period of enormous resistance to major hydrocarbon infrastructure, and TransCanada was clearly at the forefront of that," said former TransCanada executive and author Dennis McConaghy.
It's easy to look at the past decade only through the prism of pipeline battles, given the high-profile nature of the issues at hand.
In a statement Monday, company chairman Siim Vanaselja credited Girling for increasing the company's oil pipeline network in North America, expanding its natural gas business in Mexico and the US$13 billion acquisition of the Houston-based Columbia Pipeline Group in 2016.
A note by analyst Ian Gillies of Stifel FirstEnergy pointed out since Girling was appointed CEO, the company's share price had climbed to $60.47 from $35.93, while it paid out $23.84 in cumulative dividends.
"To have the company perform as well as it did, irrespective of the Keystone XL headwinds or commodity price volatility, that is really where a lot of credit should be given," said Matthew Taylor, an energy analyst at Tudor, Pickering, Holt and Co.
But the brightest public spotlight has focused on Keystone XL.
The cross-border pipeline will ship 830,000 barrels of oil per day from Hardisty to Nebraska, where it will ultimately be transported to refiners on the U.S. Gulf Coast. It's seen as critical for unlocking future growth by the Canadian oil industry and the province of Alberta.
The project was first proposed in 2008 and construction officially started this year, but not before numerous legal and regulatory tussles unfolded, anti-pipeline activists marched out front of the White House and an intense partisan battle erupted south of the border.
Keystone XL became a flashpoint for environmental opposition to the oilsands and the fossil fuel industry. President Barack Obama rejected the project in 2015.
President Donald Trump endorsed the project upon his victory in the 2016 election, but the back-and-forth underscores the intense pressure from all sides.
"It was just an extraordinarily stressful time," recalled Alex Pourbaix, TransCanada's former chief operating officer and now CEO of oilsands producer Cenovus Energy.
"He (Girling) never lost his poise or composure through the whole thing and continued throughout it all to try and focus people on what the real issues were."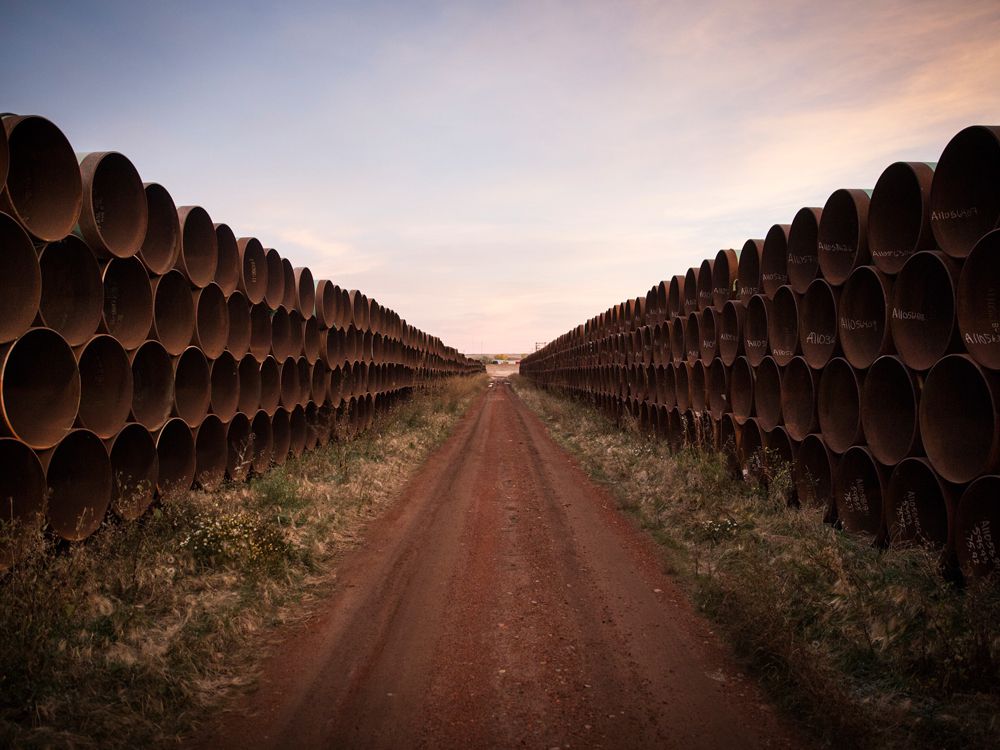 Construction on the $14-billion project began this spring after the UCP government
made a $1.5-billion equity investment into the development, and agreed to provide a $6 billion loan guarantee
.
Some legal issues still remain, while U.S. Democratic presidential nominee Joe Biden has promised to
cancel its permits
if he wins in the November election.
"One incredible accomplishment of Russ and his team that probably won't be noted is simply keeping the Keystone XL pipeline opportunity alive and moving forward," said Kvisle.
"It is making progress."
Aside from KXL, Girling unveiled what he called a "truly transformational" deal in 2016 with the acquisition of Columbia, gaining key infrastructure in the northeastern United States and expanding its gas pipeline assets by almost 40 per cent.
The deal marked TransCanada's biggest acquisition since its 1998 blockbuster merger with Nova Corp.
"What they really did is took a massive, largely Canadian company … and made it a really North American and industry leader in the continent," said Pourbaix.
In October 2017, the company cancelled the Energy East project in October 2017, a $15.7-billion plan to build a pipeline that could move oil from Western Canada all the way to the East Coast. Facing regulatory and commercial challenges, Girling later cited the project's complexity for why it was shelved.
In 2019, TransCanada decided to rename itself TC Energy to reflect "our transition to becoming a North American energy infrastructure company," Girling told the company's annual meeting that spring.
Even for a company with a market capitalization of $56 billion, that's a lot of action in a decade. Poirier, who joined TC as president of the Energy East pipeline and was later responsible for the
structuring and negotiation of the Columbia acquisition, will have his hands full.
The new CEO will have to be prepared to engage in the market access debate, as well as face other outside pressures facing the industry, from energy transition to ESG issues.
And he will have to take up the public cause of the Keystone XL and Coastal GasLink projects now under construction.
"There's probably no company more at the very forefront of this contest between the (energy) opponents … and the company that was actually trying to practically execute this infrastructure — and it still is," said McConaghy.
"Coastal GasLink and KXL are still in that fight and Francois will still have to deal with that next year."
Chris Varcoe is a Calgary Herald columnist.
You can read more of the news on source