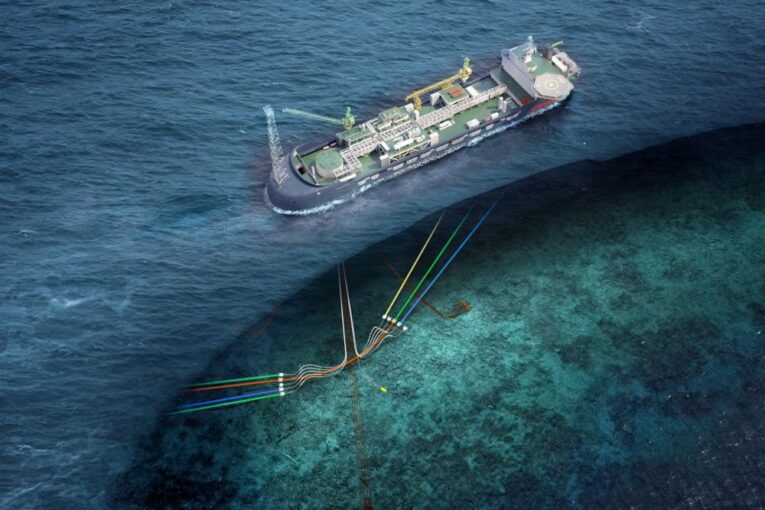 Prime Minister Justin Trudeau's government approved Equinor ASA's proposal to drill for oil off the coast of Newfoundland and Labrador, amid calls from Canada's Western allies for help in diminishing Europe's reliance on Russian energy.
"The project is not likely to cause significant adverse environmental effects," Environment Minister Steven Guilbeault said in the report, released after North American markets closed on April 6.
The decision gives Stavanger, Norway-based Equinor and its partners the right to go ahead with their plan to develop the Bay du Nord oil field, located about 500 kilometres east of St. John's in the Atlantic Ocean. The US$12 billion project will likely include the construction of a floating production storage and offloading vessel, or FPSO.
Once completed, the vessel will be capable of producing 200,000 barrels per day. There are 300 million recoverable barrels in the area ready to be extracted, according to Equinor.
Guilbeault's decision will be controversial. He immediately disappointed environmentalists, who had fought vehemently against the plan. On March 2, 118 activists and organizations signed a letter addressed to Trudeau and his cabinet, calling on them to reject the project.
"The time to stop the expansion of oil and gas production is now," the letter said. "Approving a project that will increase emissions at the exact time when a policy is being created to ensure emissions go down calls into question the stringency, ambition, and effectiveness of the emissions cap – a contradiction to the promise made in Glasgow."
However, the Russia-Ukraine war complicates Canada's the Trudeau government's efforts to prioritize the reduction of greenhouse gas emissions. Global fuel shortages continue to increase demand for Canada's large oil reserves, putting pressure on Trudeau to do his part in the Western effort to displace Russian oil and gas.
"The environmental assessment decision announced today is an important milestone for the Bay du Nord development project," Equinor said in a statement. "We now look forward to progressing this key investment in Canada – which has the potential to produce the lowest carbon oil in the country."
Guilbeault's decision is in line with the Liberal's climate plan, released on March 29 promises to offer, "lower carbon oil and gas to the world." The federal energy regulator predicts that Canada is on track to increase oil production by 1.3 million barrels per day by 2030.
"Bay du Nord is a low-emitting project that will offset carbon-intensive oil & gas developments and help us on our path to net-zero," tweeted Seamus O'Regan, the federal labour minister and a member of Parliament from Newfoundland and Labrador. "We need to reduce our emissions, fast. Newfoundland and Labrador's workers are the ones to do it."
Tom Green, senior climate policy advisor at the Suzuki Foundation, an environmental group, said the oil industry got off nearly scot-free in the Liberals' climate plan.
"We would have liked to see more being required of the oil and gas sector, and less reliance on unproven technologies like the carbon capture and storage," he said.
Newfoundland's climate plan acknowledged that offshore petroleum projects such as Bay du Nord constituted one of the province's largest sources of emissions. However, the plan made few provisions for offshore drilling, noting that "large industry must remain competitive in international markets," and the offshore petroleum sector has limited scope to reduce their emissions on-site.
"The Bay du Nord project is a critical part of our pathway to achieving a net zero energy sector, while providing significant jobs and economic benefits," Charlene Johnson, CEO of Energy NL, the industry association for oil and gas in Newfoundland and Labrador, said in a statement via Twitter. "Energy produced in Canada – especially the low carbon oil found offshore Newfoundland and Labrador — with our leading ESG and safety standards should be used to meet global demand and lead the energy mix."
The staunchest critics of increased production of oil and gas won't be easily convinced of that.
"If true, this is criminally irresponsible," Elizabeth May, the former Green leader, tweeted after reading a CBC report that the announcement was imminent. "Shame!"
• Email: [email protected] | Twitter: marisacoulton
You can read more of the news on source