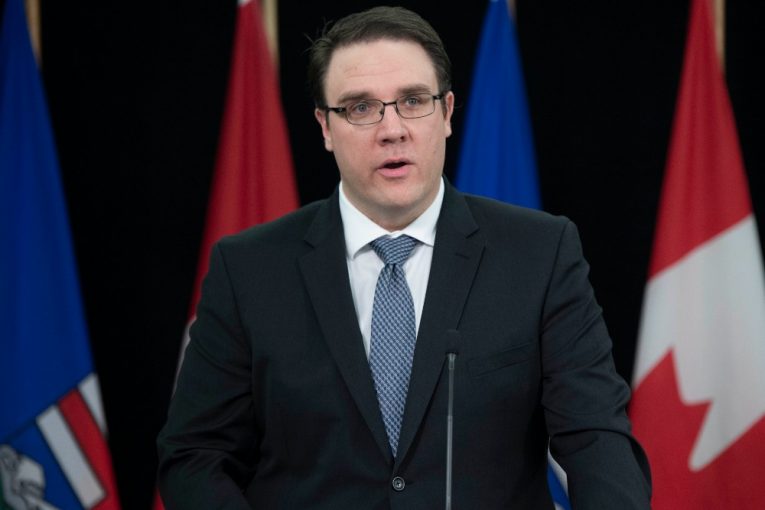 The province and Alberta Energy Regulator are set to restore all environmental reporting and monitoring of the oilpatch that was suspended due to the COVID-19 pandemic.
It's the right call — and begins to remedy what was a wrong step.
As one oilpatch executive bluntly put it, the entire episode was a "stupid move," while the chief of the Fort McKay First Nation called the matter "very alarming."
On Tuesday, the province's energy and environment ministers issued a statement that environmental reporting temporarily suspended during the pandemic
will be reinstated July 15
, four weeks earlier than initially planned.
"We made the decisions to provide relief for certain reporting requirements from Alberta Environment in response to the COVID-19 situation, in particular, to help companies . . . while they adjusted to the new reality that they were facing," said Environment Minister Jason Nixon.
"Obviously, with the position of Stage 2 of (Alberta's economic) relaunch, those orders have changed. So the need for that level of relief is not there anymore."
Shortly after the province's announcement went out, the energy regulator issued its own statement, noting all temporarily suspended reporting and monitoring requirements due to the virus will resume July 15.
"Timely action was (initially) necessary to help protect the public and ensure worker health and safety," the regulator said. "The AER is returning to normal regulatory processes."
The province and AER stirred up a hornets' nest this spring when Alberta temporarily suspended what the regulator called "some low-risk reporting requirements that would be difficult for industry to perform given the public health orders" related to COVID-19.
In April and May, the AER released several decisions to suspend some required monitoring of oilsands operations, and followed it up with similar measures affecting thermal oilsands developments and conventional oil and gas operations.
The fact some of these steps were taken as the province was reopening the economy raised many questions.
"This is work that is essential to the province and could easily have been modified to have been done safely so nobody was put at risk," said NDP MLA Marlin Schmidt, who worked as an environmental consultant in the energy industry before he was elected.
"It didn't make any sense in the first place and I am relieved they reversed this terrible decision."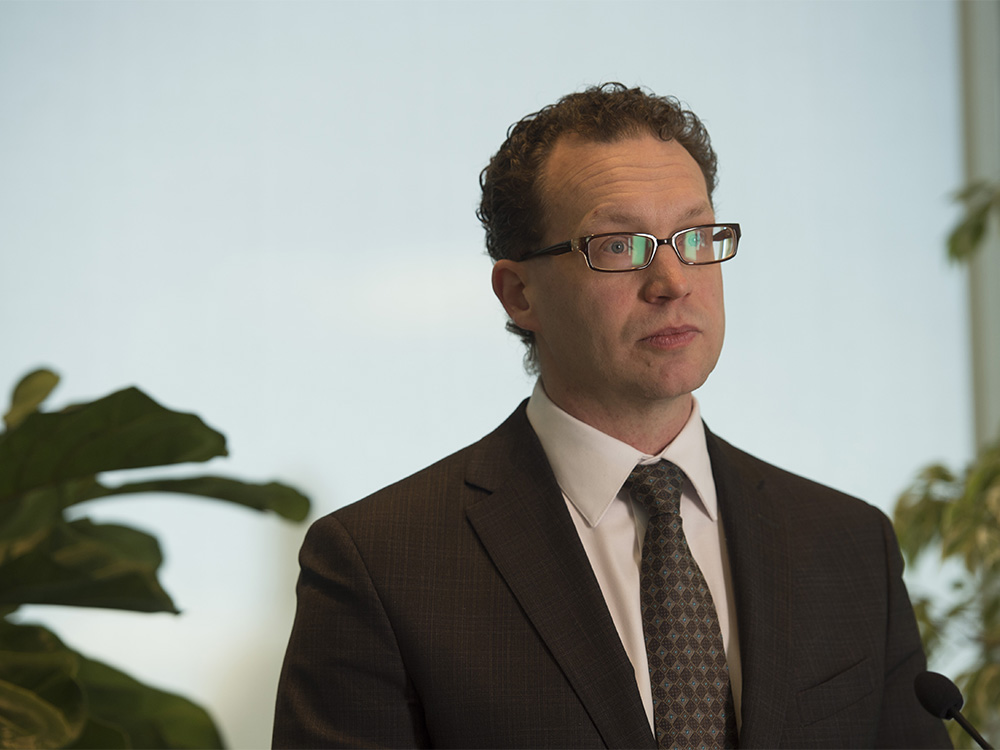 Environmental groups had criticized the measures and three First Nations in northeast Alberta — the Athabasca Chipewyan First Nation, Fort McKay First Nation and Mikisew Cree First Nation — filed an appeal in June with the AER over its decision to pause some monitoring in the oilsands.
Mel Grandjamb, chief of the Fort McKay First Nation, said Tuesday he was satisfied the environmental monitoring will be reinstated but remains troubled the original decisions were made unilaterally.
"We were very shocked that they suspended environmental monitoring initially. More importantly, they didn't consult with my community in Fort McKay . . . it was very alarming and a bit upsetting," Grandjamb said in an interview.
"This kind of measure puts our relationship on guard, because here I thought we were building a relationship with the province on responsible resource development and then all this occurs."
Grandjamb pointed out that organizations and businesses across the province had to establish plans to deal with the virus and kept operating, including oilsands plants that continued to produce oil during this period.
"They talk about responsible resource development and they talk about consultation with First Nation communities and then they go act on this," he said.
"It's really important the government of Alberta look within and start doing what they say — practise what they preach."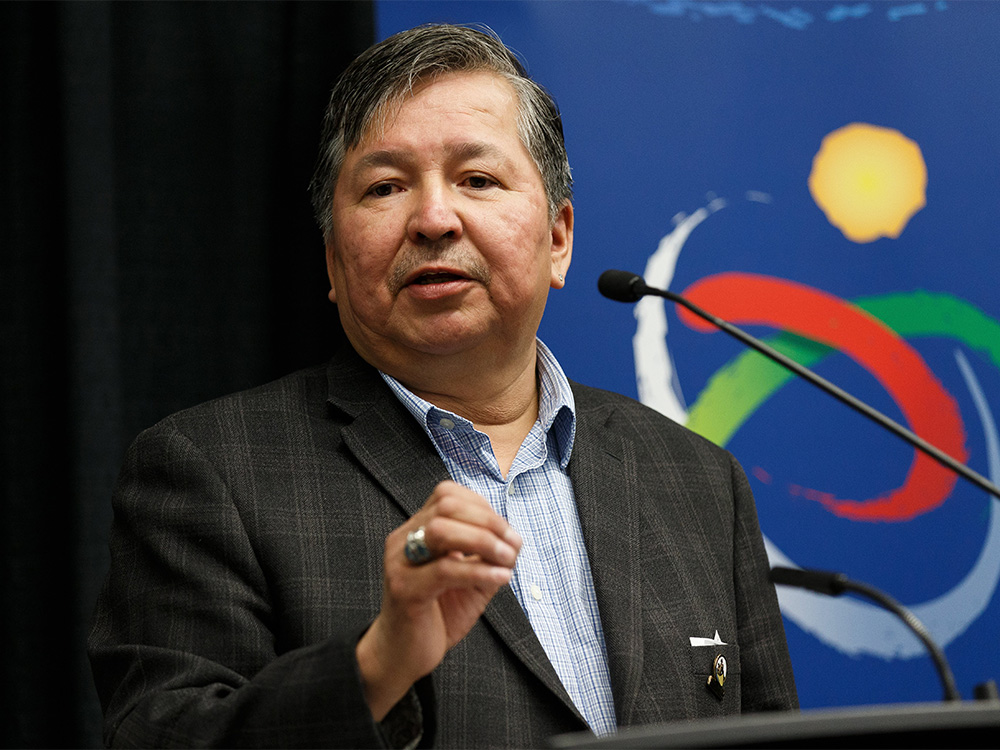 Melody Lepine of the Mikisew Cree First Nation said she was relieved to see the oilpatch monitoring and reporting work resume, but called the consultation on the issue "totally unacceptable."
Environmental groups welcomed Tuesday's announcement by the province and AER.
Gillian Chow-Fraser of the Canadian Parks and Wilderness Society said she was pleased to see a firm deadline put in place to fully resume all oilpatch reporting and monitoring.
"I would say it's a small celebration for (removing) suspensions that never should have happened in the first place," she said.
The industry supports the government's decision to restart on-site monitoring and reporting as the province is gradually lifting restrictions tied to the pandemic, said Canadian Association of Petroleum Producers vice-president Brad Herald.
"The temporary relief measures have enabled industry to remain compliant while following public health orders," Herald said in a statement, adding operators have continued to meet all requirements related to environmental protection during the period.
Nixon stressed the Environment Department only provided some relief on reporting dates, while the AER suspended "some minor monitoring."
The minister said the steps were appropriate and meant to protect the health and safety of workers in the energy industry during an unprecedented situation.
"No long–term monitoring was impacted. No monitoring to deal with important issues like drinking water or flowing water was stopped. All emergency management remained in place," Nixon said.
"There is nothing to consult on because nothing changes as far as agreements with First Nation communities. The government has a responsibility to help organizations and industry be able to keep people safe."
The AER said it will reach out to Indigenous communities and other groups "to discuss how we can better work together."
Whatever the intent of the initial moves, they have clearly created a rift.
Now, it's up to the province and AER to fix it as the COVID-19 crisis shifts into another phase.
Chris Varcoe is a Calgary Herald columnist.
You can read more of the news on source