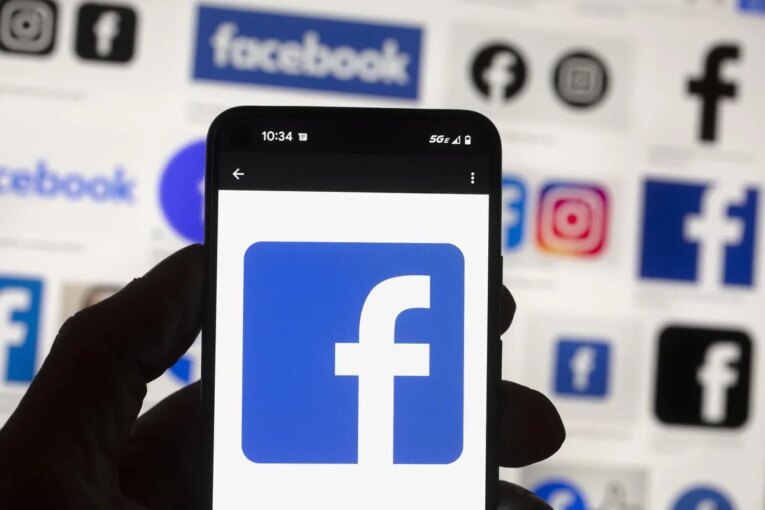 After Meta announced its move to block Canadian news on Instagram and Facebook, numerous Canadian institutions and companies have suspended advertising on its platforms.
Meta and Google threatened to block news content from Canadian publications in response to the passing of the Online News Act (Bill C-18), which would force the tech giants to pay newsrooms for linking to their content — or face financial penalties.
A number of news publishers, including Torstar, the parent company of the Toronto Star, lobbied for the bill, which became law in late June.
When are Meta and Google blocking Canadian news?
It could take six months for Bill C-18 to come into effect.
Meta said it will enact its changes sometime before the law comes into force, while Google will move forward with its promise of a news block around the time the law comes into effect.
Meta's ban appears to already be solidifying — impressions from the Star's official Facebook page fell by almost 50 per cent last month, for example, while outlets like the Tyee say they're blocked from posting news stories in general. As content continues to be restricted, here's how you can stay connected with the Star.
In the lead-up to the bans, Canadian governments, publishers, companies and institutions have announced they're suspending advertising on Meta's apps — though few have targeted Google, as the search engine has been open to negotiate.
Canadian governments boycotting Facebook, Instagram
Almost two weeks after Meta's announcement, the federal government of Canada said it will stop running ads on Facebook and Instagram, but not Google as the company "has been open to finding a solution," Heritage Minister Pablo Rodriguez said at the time. Between April 2021 to March 2022, Ottawa spent over $11 million in advertising on the two platforms.
That same day, the province of Quebec and several of its major cities followed the federal government's lead in suspending advertising on Facebook. The move was made "in solidarity with the media," said Quebec Premier François Legault on Twitter. "No business is above the law."
The cities of Montreal, Quebec City, Gatineau, Laval and Longueui have all ceased advertising. Montreal mayor Valérie Plante tweeted: "Meta's refusal to share journalistic information is very concerning. Access to verified and quality information is essential."
Later on Wednesday, the University of Montreal said it will "significantly reduce its advertising on the social media platforms Facebook and Instagram" and that all ads except those "essential to the recruitment and admissions process" will be paused indefinitely "in solidarity with the media."
Canadian companies suspend advertising on Facebook, Instagram
The government's actions were followed by news publishers vowing the same. On July 5, CBC/Radio-Canada announced they were suspending advertising on Facebook and Instagram. "We join other Canadian media organizations that are calling for Canadians' access to news — all news, from all outlets, both public and private — to be protected," it said in a news release.
The same day, telecommunications company Cogeco declared it would withdraw its advertising investments in Meta and called on "all levels of government to follow suit and temporarily stop investing in advertising on Meta," it said in a news release. The company's subsidiary, Cogeco Media, owns 21 talk and music radio stations across Quebec.
Around the same time, media and telecommunications company Quebecor followed suit in pulling advertising from Facebook and Instagram. "Any move by Meta to circumvent Canadian law, block news for its users or discriminate against Canadian media content on its platforms, through its algorithms or otherwise, cannot be tolerated," it said in a release.
Torstar — the parent company of the Toronto Star and Metroland — has said it will also pause advertising on Facebook and Instagram.
"We vigorously object to Meta's unprecedented plans to block our content on its platforms in protest against the federal government's Online News Act," Torstar CEO Neil Oliver said. "This affects all the communities that we serve and the vital role that we play in keeping them informed."
Bell Media president Wade Oosterman said: "As Meta continues with its plan to block Canadian news content from its digital platforms, we are immediately pausing our advertising on Facebook and Instagram." Bell Media's news outlets include CTV News, CP24 and French-language television network Noovo.
Unifor, a union that represents over 10,000 media workers across broadcast and print journalism, has also suspended advertising on Facebook and Instagram and calls on "all provincial and municipal governments" to follow Ottawa and Quebec's lead. "The one way to push back against a bully is through solidarity," Unifor National President Lana Payne said in a release.
"Unifor is calling on governments and major Facebook ad buyers to band together in support of Canadian journalism and give local news a fighting chance in this country," she said.
SHARE:
JOIN THE CONVERSATION
Conversations are opinions of our readers and are subject to the Code of Conduct. The Star
does not endorse these opinions.
You can read more of the news on source