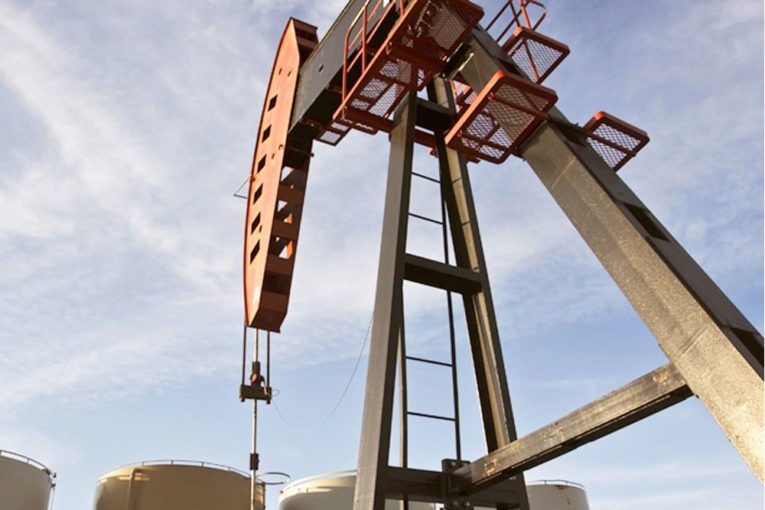 Sometimes, you have to take a few steps back to move forward.
At Crescent Point Energy Corp., the company hopes such a strategy will reshape one of the country's largest petroleum producers, regaining investor confidence with a new focus.
But it involves swallowing some tough medicine, including selling off assets and cutting more than 200 jobs.
The Calgary-based company, which saw longtime CEO Scott Saxberg leave the job this spring following a divisive proxy fight, announced Wednesday a series of steps to regain its footing.
Interim chief executive Craig Bryksa, who took over after Saxberg's departure, was named permanent president and CEO. Bob Heinemann, the former CEO of Berry Petroleum Co., was made new board chairman, replacing Peter Bannister.
That's just the start.
Crescent Point said it will become a more tightly focused company with fewer operating areas, which will include core properties in southeast and southwest Saskatchewan — such as the Shaunavon and Flat Lake plays — and emerging assets in Utah and the Duvernay area of Alberta.
It intends to sell some non-core properties, which could include assets in the North Dakota Bakken, the Viking and Swan Hills areas of Alberta, and potentially infrastructure assets.
Crescent Point will chop 17 per cent of its 1,200-person workforce — about 230 positions — primarily by the end of the week as it looks to cut $50 million annually in costs.
It's a tough change for a company that has been under scrutiny in recent years due to a falling share price, executive compensation issues and high spending levels.
"We recognize that change won't happen overnight. However, we expect to deliver ongoing improvement in the company's financial position, profitability and sustainability," Bryksa said on a conference call Wednesday.
Crescent Point has seen its share price plummet from more than $43 four years ago to below $10 this year.
In 2016, its stock fell after a $650-million stock offering, and the company decisively lost a say-on-pay compensation vote at its annual meeting.
Earlier this year, it faced and ultimately won a proxy fight with Cation Capital, which wanted to elected four directors to Crescent Point's board.
But change was in the air.
Saxberg, one of the founding members of Crescent Point, left soon after, replaced internally by Bryksa, an engineer who joined the company in 2006.
Although it's an oil-weighted producer, Crescent Point hasn't enjoyed the uplift in commodity price as other oilpatch peers, with its shares down 24 per cent since the start of this year, falling 2.7 per cent Wednesday to close at $7.61.
Rafi Tahmazian, a senior portfolio manager with Canoe Financial, which has previously held Crescent Point stock, said the company made a number of missteps in recent years that put it out of favour with investors.
"The problems are too much overhead, which they are starting to attack … they were focusing on growth instead of rate of return, which it appears they are attacking; leverage, which they appear to be attacking; and stewardship, which this chap has to prove himself with," Tahmazian said.
"Explaining to people that I have a plan — it's an aggressive strategy — is good news. From an investor perspective, what that tells you is you're in cleanup mode."
As part of the transformation blueprint, the company is pledging to cut its net debt by more than $1 billion by the end of next year.
Over the next 12 to 24 months, it vows to place "greater emphasis on returns versus growth," and focus on more disciplined capital spending.
The company's production guidance for this year remains at 177,000 barrels of oil equivalent per day, with its capital program pegged at $1.78 billion.
Next year, output is expected to remain relatively flat before any sales occur, while spending is forecast to dip slightly.
Analysts welcomed the changes, but said the company must now deliver on its strategy.
"There's a lot of hidden value in the company in terms of the assets they possess that the market isn't giving them credit for," said Thomas Matthews of AltaCorp Capital.
"Crescent Point hasn't really ever been a seller of assets, they've been acquirers. That's what the new transition plan centres around."
Analyst Amir Arif with Cormark Securities estimates the company would need to sell about $600 million worth of property next year to meet its new debt reduction target, as cash flow levels are expected to exceed spending and dividend payments.
"It's a positive step in the right direction, but you need some asset sales to happen for this stock to start to move," he added.
Not everyone is convinced.
Cation president Sandy Edmonstone issued a statement Wednesday, dismissing the company's new plan as lacking enough transparency and detail to win back the confidence of investors.
"Frankly, shareholders should be disappointed. We certainly are," he said.
The company still has a lot work to do to get out of the penalty box, and a lot to prove to its critics.
But with Wednesday's announcement, Crescent Point is taking the first steps as it charts a new path — even if it has to make a detour to get back on track.
Chris Varcoe is a Calgary Herald columnist.
You can read more of the news on source