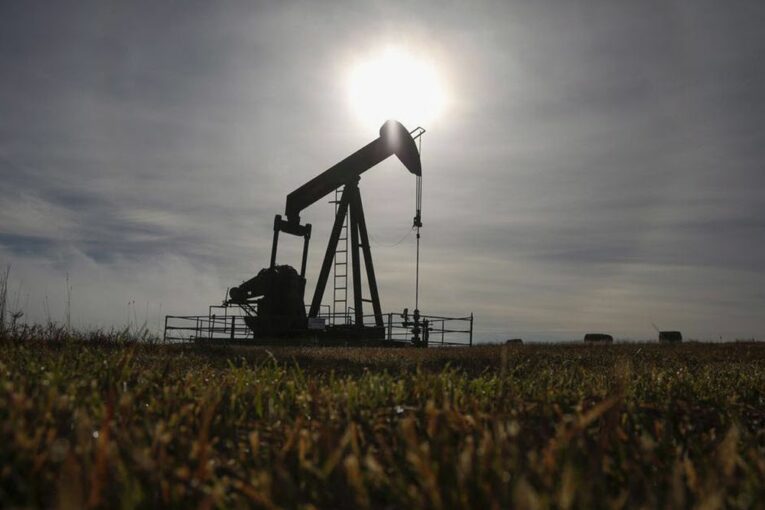 Like a promising weather forecast that arrives before the long weekend, the outlook for Canada's oil and gas sector is decidedly upbeat for 2023.
We apologize, but this video has failed to load.
Try refreshing your browser, or
tap here to see other videos from our team.
Varcoe: Canadian oilpatch reaping big profits, but long-term outlook unsettled
Back to video
As impressive third-quarter financial results roll out across the industry, benchmark U.S. oil prices remain high — trading near US$88 a barrel on Friday — while industry spending is moving up and debt levels are falling.
It's the longer-range prospects that are less clear, as the new World Energy Outlook report from the International Energy Agency (IEA) highlights.
On Friday, Imperial Oil reported a $2-billion profit for the third quarter and a 29 per cent dividend hike — the largest increase in its 142-year history. A day earlier, Precision Drilling reported a quarterly profit for only the third time since early 2015, an indication the oilfield services sector is strengthening.
As Imperial CEO Brad Corson said on an earnings call, the fourth quarter is continuing the solid trend and "sets us up well for a very strong finish to the year."
Even with recessionary fears on the horizon, expectations for 2023 remain robust.
"When you look at the Canadian energy sector, I don't think it's ever been stronger," Crescent Point Energy CEO Craig Bryksa said in an interview after the company reported third-quarter net income of $466 million and declared a special dividend.
"Companies' balance sheets are extremely strong and in very good shape. They're returning capital to shareholders. They're being very disciplined," said Bryksa, who is also chair of the Canadian Association of Petroleum Producers.
Recommended from Editorial
Imperial Oil Q3 profit more than doubles compared with year ago, raises dividend

Precision Drilling returns to profitability for first time since 2019

Crescent Point Energy to pay special dividend after blockbuster profit

Varcoe: Alberta heading to COP27 climate summit, after skipping last year
"The sector is in very, very good shape, and it's going to have a lot of success when you look into 2023 and beyond."
A similar sentiment prevails south of the border, as supermajor ExxonMobil posted a record quarterly profit of US$19.7 billion on Friday, while Chevron made $11.2 billion.
In Canada, intermediate producer Whitecap Resources said Thursday it notched a $324-million profit in the third quarter.
Calgary-based Precision Drilling, which operates around the world and is one of the industry's largest drillers domestically, posted a $31-million profit in the period.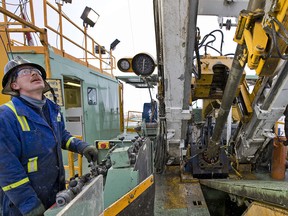 Aside from reporting strong results, Crescent Point also released a $1.05-billion capital spending program for 2023, up from this year's budget of $950 million. Bryksa said the company will allocate about $75 million to $80 million of its 2023 budget to growth capital.
Energy prices have climbed this year following Russia's invasion of Ukraine, with West Texas Intermediate (WTI) oil topping US$120 a barrel in June. Spot prices for natural gas reached unseen levels in some countries, regularly topping the equivalent of US$250 for a barrel of oil, said the IEA.
The Paris-based agency's annual World Energy Outlook report, released Thursday, details a full-blown energy crisis that's now unfolding.
It also tries to unravel the various threads tugging at the fabric of global energy markets, including concerns surrounding energy security and the push to accelerate clean energy development.
For the first time, an IEA outlook that's based upon existing policies in place forecasts global demand for each of the fossil fuels hitting a peak or plateauing.
"Global fossil fuel use has risen alongside GDP since the start of the Industrial Revolution in the 18th century: putting this rise into reverse while continuing to expand the global economy will be a pivotal moment in energy history," the study states.
"Immediate shortfalls in fossil fuel production from Russia will need to be replaced by production elsewhere — even in a world working toward net-zero emissions by 2050."
The IEA also warns about an affordability crunch, noting since the fall of 2021, about US$550 billion in government initiatives, mainly in Europe, have been announced to shield consumers from spiking energy prices.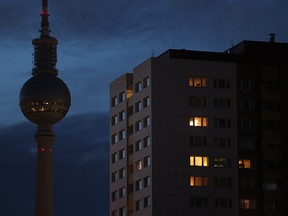 "The crisis provides a short-term boost to demand for oil and coal as consumers scramble for alternatives to high-priced gas. But the lasting gains from the crisis accrue to low-emissions sources, mainly renewables, but also nuclear in some cases, alongside faster progress with efficiency and electrification," it states.
IEA executive director Fatih Birol pointed out that new clean energy initiatives have been put on the table by the United States, Europe and Japan, driven in part by concerns over energy security, along with climate pledges and industrial policies.
Based on today's policies, the agency projects oil demand will reach a high point in the mid-2030s of around 103 million barrels per day (bpd) and then dip slightly by 2050, although still near 102 million bpd.
As for Canadian production, domestic oil output would climb by 600,000 to 6.2 million bpd by the end of this decade, before dropping to 5.5 million bpd by 2050. The increases from Canada would come from heavy oil and bitumen projects already under development and via increased tight oil output.
Under a different scenario that assumes all aspirational government targets that have been announced are met, oil demand peaks in the middle of this decade and falls to 57 million bpd by 2050; in turn, Canadian output would drop to 3.2 million bpd by 2050.
However, Alberta Energy Minister Peter Guthrie doesn't think the IEA report casts uncertainty over the sector's longer-term future.
"All reasonable forecasts, including theirs, actually show that demand for oil and gas will be strong for decades to come, even in their worst-case scenarios," Guthrie said Friday.
"We've seen what is happening in Europe — that demand should be filled from supply coming from Canada and specifically from Alberta."
For producers keeping an eye on both the here-and-now and the longer term, the IEA's outlook hasn't tilted the landscape.
"Oil and gas are going to be in demand for a significant period of time, well beyond 2030 and 2040 and into 2050, and we'll see how things play out," added Bryksa.
"Certainly, we believe in a long-term need for our products."
Chris Varcoe is a Calgary Herald columnist.
You can read more of the news on source