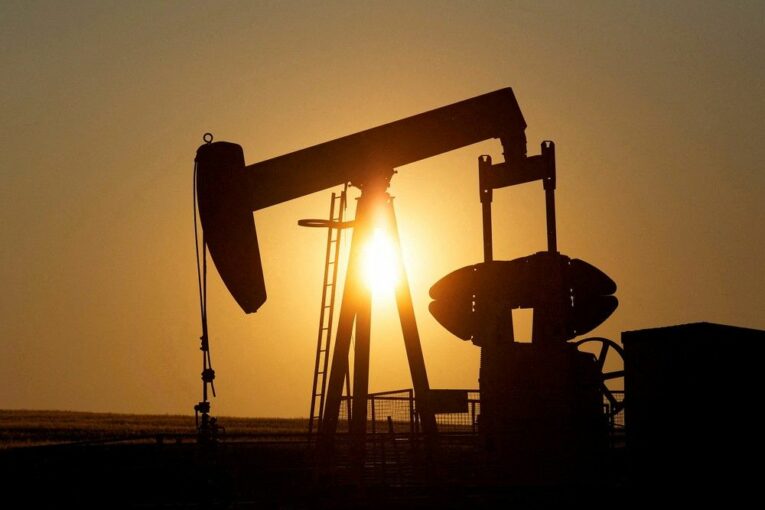 Remember the bitumen bubble? How about Alberta's oil curtailment conundrum?
We apologize, but this video has failed to load.
Try refreshing your browser, or
tap here to see other videos from our team.
Varcoe: Canadian oil price discount drops, setting table for 'massive' impact to Alberta coffers
Back to video
Gone.
Even December's deep price discount for Alberta's heavier crude has dissipated in 2023.
While Alberta's resource revenues are expected to drop by $9.2 billion this year as global oil prices moderate — although they're still projected to be at the second-highest level on record at $18.4 billion — there's one positive wild card that could pay off in 2023: the improving price for Canadian heavy crude.
The discount facing Western Canadian Select oil prices, compared to benchmark West Texas Intermediate (WTI) crude, has plummeted since the start of the year.
The price differential has narrowed from US$27 a barrel in January to under $15 earlier this week, before edging up to around $16 Thursday, according to data by ATB Financial.
"If you look at the differentials now, they really represent more of a fair value for the oil," said Alex Pourbaix, CEO of Cenovus Energy, one of Canada's largest petroleum producers.
This isn't an insignificant issue for either the industry or Alberta taxpayers.
Every $1-per-barrel drop in the differential over the course of a year is worth an extra $600 million to Alberta's coffers.
The provincial government projects the discount to average $20 a barrel for the fiscal year that wraps up this month and dip slightly to $19.50 for the incoming budget year — more than $3 higher than current levels.
"I've been very encouraged to see that differential narrow," Finance Minister Travis Toews said Thursday.
"It has a massive effect. So, I would love to be slightly wrong on the differential. It would be great if it stayed at $15, $16."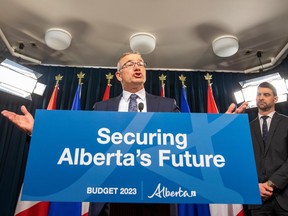 The price discount has been a significant issue for producers and the provincial government over the past decade, usually tied to a lack of pipeline capacity out of Western Canada as oilsands production has risen.
In 2013, then-premier Alison Redford warned Albertans about the "bitumen bubble" and the effect the deep discount would have on government revenues that year.
In late 2018, a full-scale blowout of the differentials pounded Canadian oil prices. The markdown reached US$50 a barrel at one point and the province warned that a pipeline bottleneck was costing the country up to $80 million a day.
It prompted then-premier Rachel Notley to introduce production curtailment levels, which ended in December 2020.
In the first half of last year, as global oil prices soared in the wake of Russia's invasion of Ukraine, the differential hovered below $20 a barrel, but it widened through the fall, averaging $29 in December, according to provincial data.
A number of factors led to the larger gap, including the Biden administration's decision to release barrels from the U.S. Strategic Petroleum Reserve, said Pourbaix.
Maintenance on refineries that process Canadian crude and other issues also led to a wider discount in the later stages of last year.
"We're through that now," said Pourbaix, noting current prices more accurately reflect pipeline tolls, the cost to ship oil to U.S. Gulf Coast refiners and crude quality differences.
Recommended from Editorial
Varcoe: A spill and unpaid tax bills weaken trust in Alberta oilpatch firms

Varcoe: Western Canadian producers pinched by 'remarkable' plunge in natural gas prices
Suncor Energy interim CEO Kris Smith said some "unusual" drivers to the discount have ended.
"There were a lot of structural things in place over the past six months, which led to the widening of that differential, and we're seeing those structural pieces come out," he said this week.
"We would expect this differential to be trading about where it's at."
The current price change is meaningful for producers.
For example, MEG Energy's fourth quarter results noted that every $1-a-barrel change in the differential affects its funds flow by $45 million.
"When you look at producers, especially the heavy oil producers, they have seen effectively a $15 (a barrel) bump up in their realized price" this year, noted analyst Jeremy McCrea with Raymond James.
"That's pretty impressive."
Rory Johnson, founder of the Commodity Context newsletter, expects differentials to hover around $15 a barrel, absent unforeseen refining or market quality issues.
He noted pipeline capacity out of Western Canada will "be in really good shape" once the Trans Mountain Pipeline expansion is expected to wrap up later this year.
The $21.4-billion project will almost triple the capacity of the existing pipeline to transport 890,000 barrels per day of oil and refined products from Alberta to a terminal at Burnaby, B.C.
Trans Mountain Corp. has said mechanical completion of the expansion is expected to take place during the third quarter.
The project is another factor that should help the provincial economy expand in 2023, despite the broader pressures coming from rising interest rates and inflation.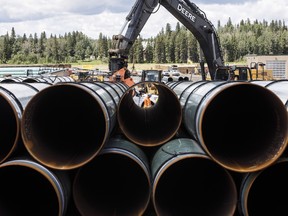 A report released Thursday by ATB forecasts the provincial economy will grow by 2.6 per cent this year.
It noted the energy industry is doing well and capital investment levels in the sector are bouncing back. Oil prices are expected to average around $79 a barrel. (WTI closed Thursday at $75.72 per barrel.)
"The energy sector in Alberta is poised to have another good year in 2023," said ATB deputy chief economist Rob Roach.
"When Trans Mountain comes on, that should be something that helps with the differential because we'll have more transportation capacity out of the province . . . Pipelines are still fundamental to this whole thing."
Chris Varcoe is a Calgary Herald columnist.
You can read more of the news on source