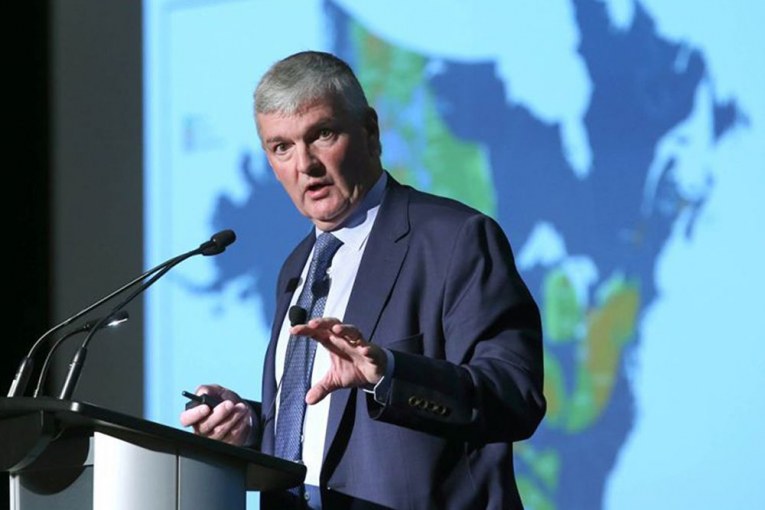 Canada's largest oil producer and the country's largest natural gas producer both reported profits this week for a volatile third-quarter period, while they worked through — or unveiled new — acquisition plans.
And there's no sign the consolidation train now moving through the Canadian oilpatch is slowing down.
"The acquisitions are way less expensive than they were even two years ago," Tourmaline Oil Corp. CEO Mike Rose said Thursday, a day after his company
announced twin takeovers valued at more than $750 million
.
"I think the trend will continue over the next 12 to 24 months."
On Thursday, Canadian Natural Resources Ltd., the country's biggest petroleum producer, reported net earnings of $408 million during the third quarter as it continued to compress costs. It recently completed the
$461-million acquisition of Painted Pony Energy
announced earlier this summer.
Tourmaline, which posted third-quarter profits of $4.8 million, announced agreements Wednesday to buy Jupiter Resources Ltd. and Modern Resources Inc., deals that increase its standing as Canada's largest gas producer.
The two companies it's buying are both natural gas producers active in Alberta's Deep Basin region.
The two transactions will increase Tourmaline's output by 76,000 barrels of oil equivalent (boe) per day. Tourmaline expects its total production to average a hefty 400,000 boe per day next year.
Rose said the transactions will allow Tourmaline to reduce operating costs and generate strong free cash flow from the acquired assets. It also made sense with their properties situated in one of Tourmaline's core operating areas.
"Both of those companies were in sales processes and we knew how the two of them fit together," he said. "And we have assets in the same vicinity, so there's a lot of synergies."
The friendly agreements are the latest in a string of oilpatch mergers and acquisitions this year, including the Painted Pony deal,
Whitecap Resources buying NAL Resources
for $155 million, and last month's blockbuster
$3.8-billion purchase of Husky Energy by Cenovus Energy
.
Rose expects to see more consolidation in the sector, calling it a generational opportunity for prospective buyers.
He noted a dozen years ago, buyers were paying $30,000 to $40,000 per flowing boe for natural gas assets in the Deep Basin and Montney.
Today, the comparable price on transactions is between $8,000 and $15,000.
In the smaller acquisition, Tourmaline will buy Modern Resources for $144 million in cash and shares, including the assumption of $44 million in debt. The company produces about 9,000 boe per day.
Jupiter, a private company with production of about 67,000 boe per day, is being acquired for $626 million, including about $200 million in assumed debt.
Investors welcomed the Tourmaline announcements, as its stock jumped almost 10 per cent Thursday on the Toronto Stock Exchange.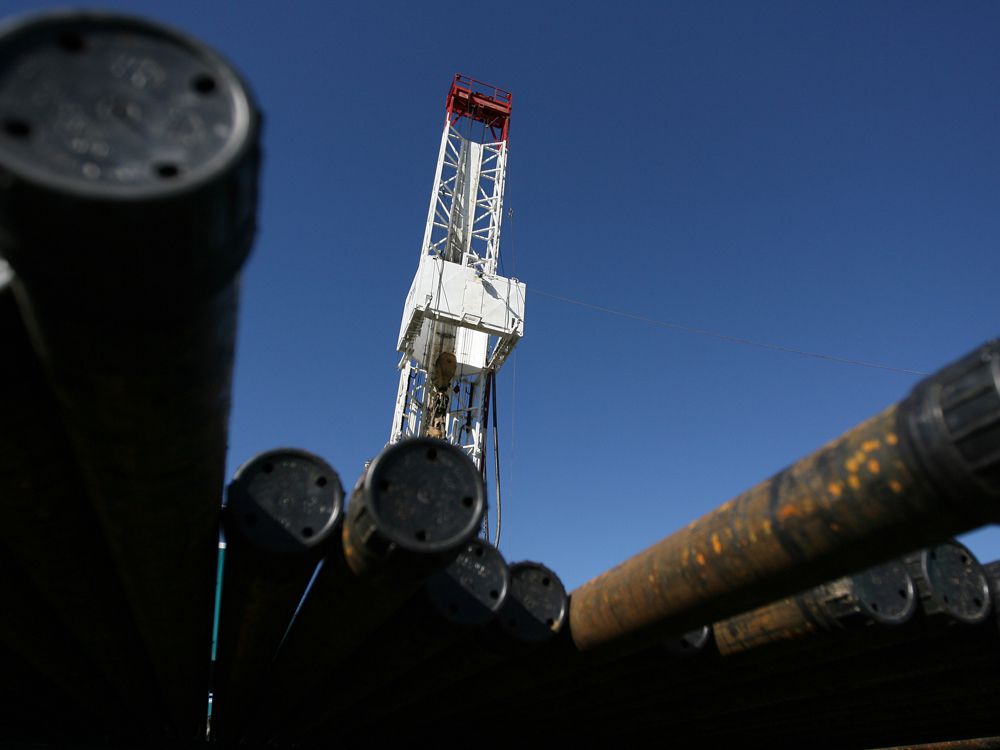 A strengthening outlook for natural gas fuels part of the optimism for Rose.
Unlike oil prices, which have been pummelled by the COVID-19 pandemic and have fallen 36 per cent this year, gas markets have been improving.
AECO natural gas prices in Alberta, which averaged just $1.61 per thousand cubic feet in 2018, closed at $2.91 per mcf on Wednesday.
Falling natural gas output in the United States associated with less oil production and drilling activity, as well as stronger demand in Western Canada for gas used in power generation, are contributing to a brighter outlook.
"We are excited about '21. It looks like we have better gas prices for a change and we hope that extends for more than one year," added Rose. "What the basin and both provinces, Alberta and B.C., need is more than just a spike in gas prices. We need a sustained run."
Analyst Patrick O'Rourke at ATB Capital Markets said he's cautiously optimistic about gas prices next year, noting producers are remaining disciplined and market fundamentals are improving.
O'Rourke also expects to see more M&A action in the months ahead. Sellers are motivated and companies with stronger balance sheets, like Tourmaline, are well-positioned to be consolidators.
"We need larger and stronger entities that are more appealing to not only investors in Canada, but to bring back global investors to Canada," he said.
"Scale is a big part of that."
Meanwhile, the petroleum producer with the most size and scale in the country, Canadian Natural Resources, pumped out an average of 1.1 million boe per day during the July-to-September period.
That's down about four per cent from the second quarter as it conducted maintenance work at its oilsands mining and upgrader operations.
The Calgary-based company expects to increase its natural gas production to more than 1.6 billion cubic feet (bcf) per day in the fourth quarter as it has completed the acquisition of Painted Pony.
President Tim McKay said with stronger gas prices, Canadian Natural has shifted some capital, around $20 million to $30 million, into its natural gas program, which includes plans to drill some of the Montney properties it acquired in the deal.
In an interview, McKay said Canadian Natural is not looking at any further M&A activity right now, as it integrates the people and properties from Painted Pony.
However, he also expects to see more acquisitions ahead in the industry.
"Obviously, there are some very healthy companies and there are some companies that aren't so healthy," he said on a call with analysts.
"There will continue to be some consolidation here over the next year, as we've seen. How it happens, who does it, that's always hard to say."
Chris Varcoe is a Calgary Herald columnist.
You can read more of the news on source