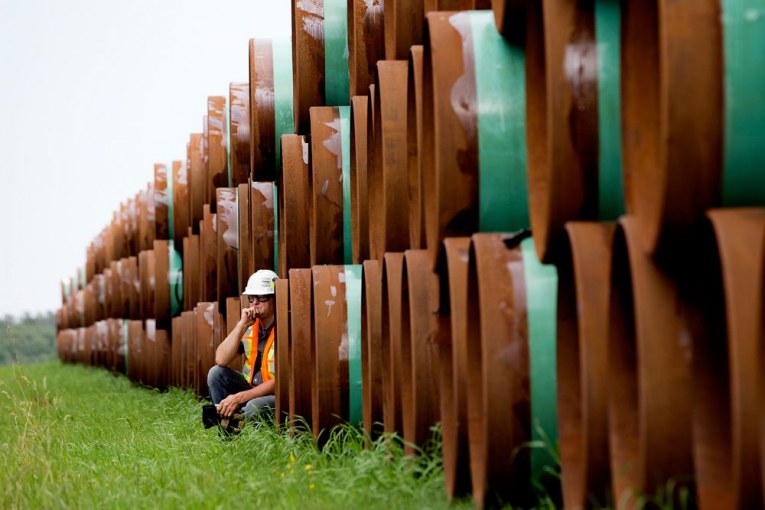 As an extraordinary year of adversity winds down for Canadian oil producers, all eyes are on two events that could deliver some positive momentum in 2021.
After several delays, Enbridge's Line 3 Replacement Project has finally obtained the necessary permits in Minnesota to begin construction, allowing it to increase the amount of oil that can be shipped out of Western Canada by pipeline next year.
At the same time, the Organization of Petroleum Exporting Countries (OPEC) and its allies are gathering Thursday for a critical virtual meeting to discuss extending current production cuts into 2021.
With another wave of the coronavirus inhibiting global energy demand, the cartel's actions will sway the amount of supply coming from OPEC members — and influence oil prices — heading into a new year.
The two events arrive as many Calgary-based petroleum producers have just completed or are putting the finishing touches on their 2021 capital budgets.
"We need a few victories in this sector, I tell you," Surge Energy CEO Paul Colborne said Tuesday.
It's been a gruelling year for Canada's oil sector, shaped by a global pandemic that reduced energy demand, a sudden plunge and modest recovery in prices, as well as massive spending reductions, industry layoffs and record amounts of oil being shut-in.
Ian Nieboer, managing director at energy analytics firm Enverus, said the combination of Line 3 being built and the prospects of OPEC extending production cuts would affect Canadian oil producers heading into 2021, bridging both domestic and global issues.
"Line 3 is definitely a great step in the right direction and takes a little pressure off the exit route out of the basin," he said. "And it leads into the bigger OPEC question. They still have the sledgehammer . . . that colours the overall oil market."
Market access constraints and sluggish oil prices have been two major hurdles that have tripped up the industry in recent years.
Without sufficient pipeline capacity, the provincial government adopted mandatory production quotas to keep the price differential on Western Canadian Select heavy oil from ballooning as it did in late 2018.
The outbreak of COVID-19 earlier this year, along with a short but brutal oil-price war between OPEC and Russia, saw crude prices briefly tumble into negative territory in April before the cartel and its allies agreed to aggressive production limits.
Those reductions are now being re-examined for 2021. The group was expected to extend existing output cuts for January, but reports surfaced Monday of discord between members. A meeting with the larger OPEC+ group is slated to resume Thursday.
"My gut is they will get a deal over the line," Bill Farren-Price, a director at Enverus, said in an interview Tuesday from the United Kingdom.
"That will save us from any precipitous oil price decline in the short term. But longer-term into next year, there are some tensions here that need to be worked out."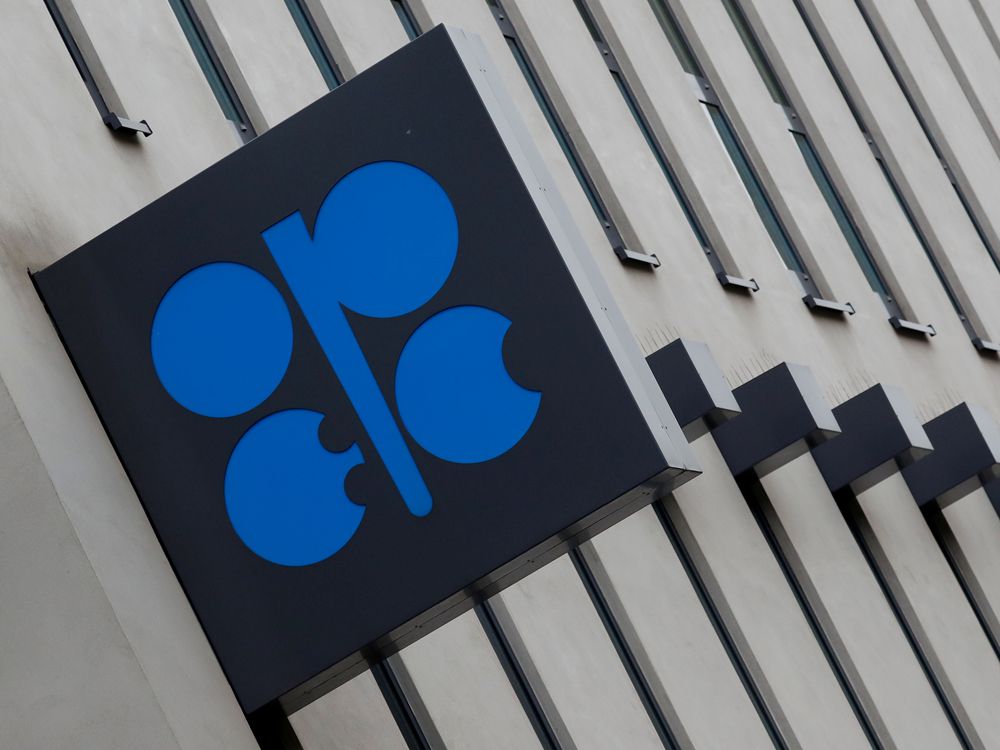 OPEC's actions and the effect on prices remain uncertain, but progress is finally unfolding on western Canadian pipelines after years of delay.
Calgary-based Enbridge announced this week it has received final permit approval on Line 3 and work began Tuesday on the project in Minnesota.
Replacing older pipe for Line 3, which runs from Hardisty to Superior, Wis., will boost its capacity to 760,000 barrels per day (bpd), up from about 390,000 bpd.
Enbridge has about 1,500 people working on the right-of-way in Minnesota and that will quickly ramp up to 4,000 people.
"We are today, in fact, clearing right of way, building temporary roads . . . Effectively, we're getting ready to start full construction," Enbridge executive vice-president Vern Yu said Tuesday.
"It shows that while it does take some time, if you are thoughtful and methodical on all of your regulatory proceedings, then you can ultimately get all the permits to build a pipeline."
The project first received commercial support from customers in 2014 and has been delayed by ongoing regulatory and legal challenges in Minnesota.
The Canadian section of the line was completed last year. Construction in Minnesota will take six to nine months to complete, with the full pipeline expected to be in service sometime in 2021.
"We should celebrate wins on pipeline projects because they are hard-fought," said Tim McMillan, CEO of the Canadian Association of Petroleum Producers.
"I hope that gives a bit of lift emotionally to a sector that really has had some challenges in the last few years."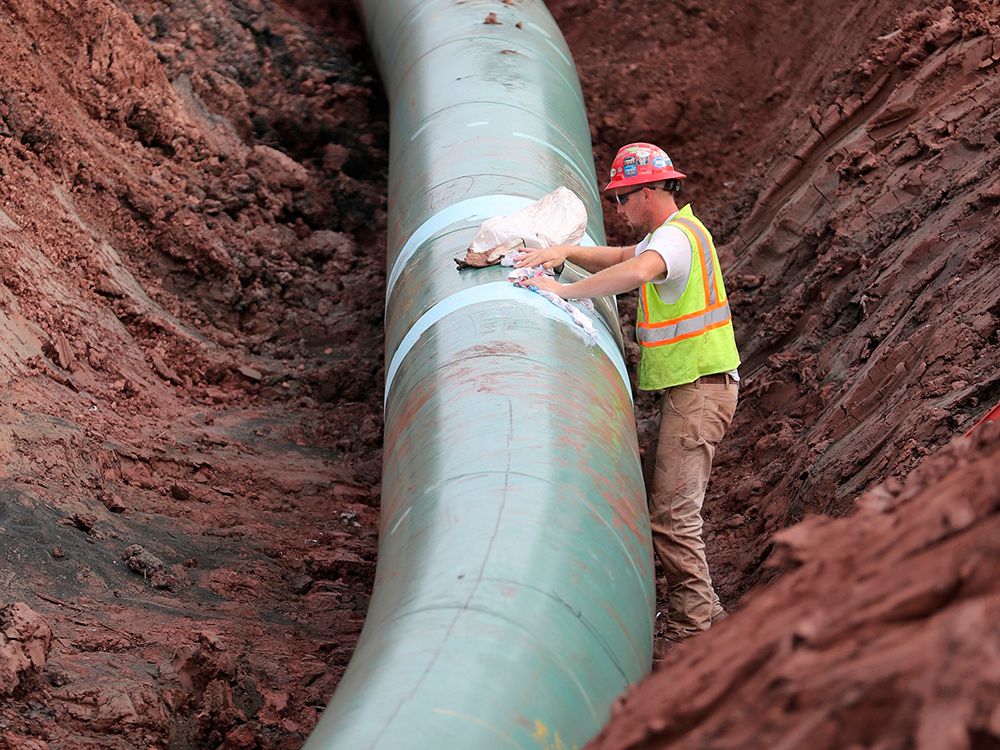 For producers, the prospects of additional pipeline capacity next year, the development of a COVID-19 vaccine and the continuation of an OPEC deal are all sparking hope of a rebound in 2021.
Yet, most companies are remaining cautious after spending levels were cut to the bone earlier this year, although some modest increases for 2021 have been announced.
According to CAPP, capital spending is projected to fall by one-third to $23.8 billion this year.
Suncor Energy announced Monday a capital budget of between $3.8 billion and $4.5 billion for next year, up from about $3.8 billion in 2020, with most of next year's program targeting sustaining capital expenditures.
In an interview last week, Suncor CEO Mark Little said he was staying cautious with prices in the mid $40-a-barrel range.
"It's not $60 and it's not $20 and the uncertainty is still very high," he said. "We need to stay agile."
At Surge, Colborne hasn't yet announced a spending program for next year, but said he could see the mid-sized oil producer nearly double the number of wells it drills in 2021, "assuming nothing untoward happens out of the OPEC meeting."
Prices for WTI closed Tuesday at US$44.55 barrel, a decrease of 79 cents.
"Things look a lot better, I can tell you, at US$45 a barrel than at $11," added Colborne. "You are starting to see people come out of their foxholes."
Chris Varcoe is a Calgary Herald columnist.
You can read more of the news on source